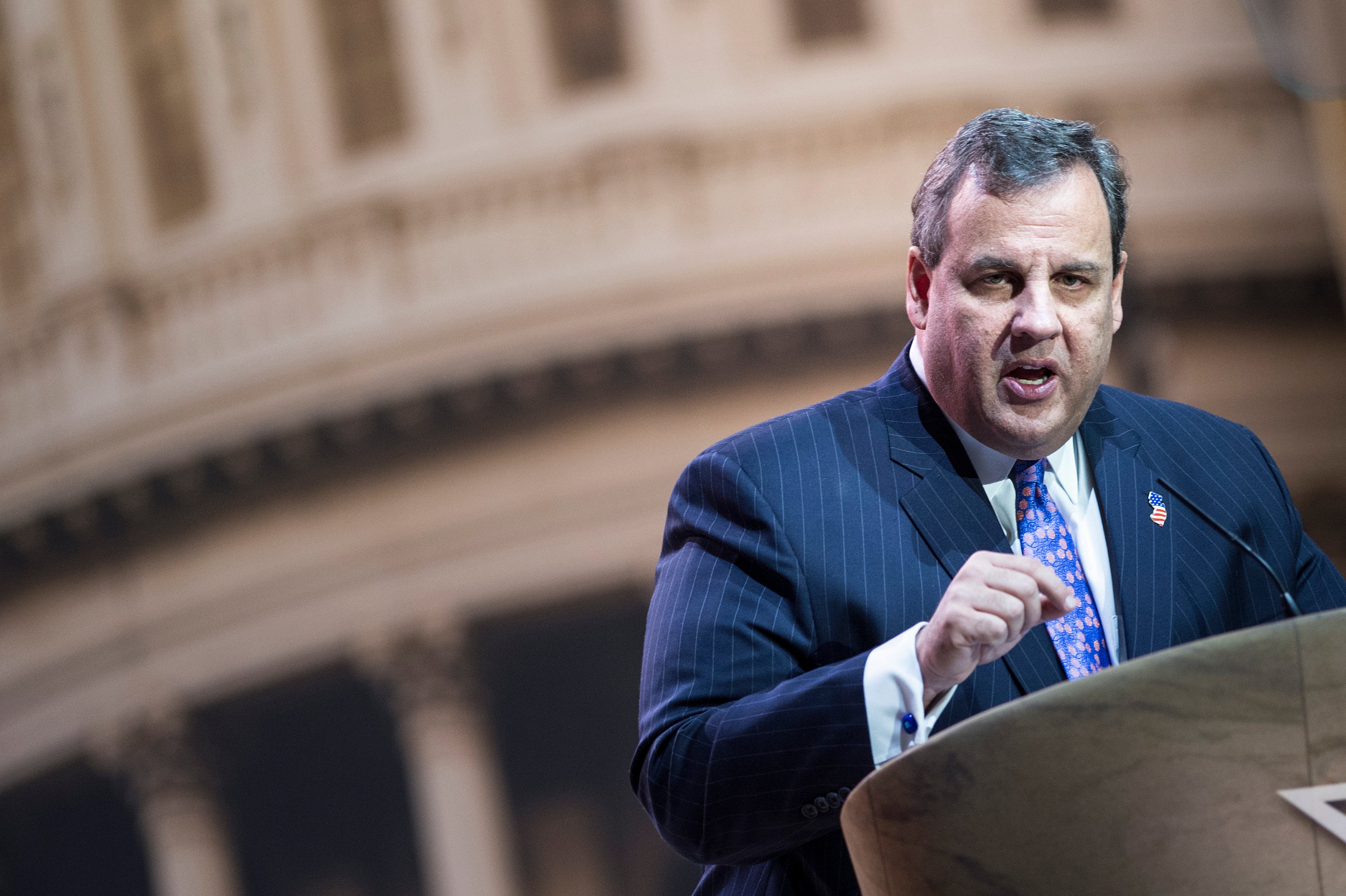 Chris Christie's 2016 problem has nothing to do with a bridge
OXON HILL, Md. -- The raucous standing ovation diehard conservatives offered Chris Christie as he walked on stage Thursday at the Gaylord National Resort suggested something of a political miracle: The New Jersey governor had managed to surpass the George Washington Bridge scandal that once threatened to derail his 2016 presidential ambitions.
Outside the packed ballroom, attendees of the 2014 Conservative Political Action Conference - which kicks off its third and final day Saturday - seemed to confirm that.

Save for one devoted "walk-out protester" who assumed a post hours before the fact with a sign reading, "Abuse of Power or Ignorant; Either Way Not Conservative Qualities," most respondents told CBS News that orders by Christie's staff and loyalists last fall for a disastrous traffic jam as political retribution won't ultimately impact their opinions of the beefy deficit hawk.

Of course, that doesn't mean they'll vote for him.
"Chris Christie is a great Republican - for New Jersey," said Ian "Rooster" Jacobson, in from San Antonio. "But I'm from the south, born and raised... so it's a real stretch for us to gravitate toward him."
Julia Kiewit from Colorado said she, too, is happy to have a Republican governor at the helm of a traditionally blue state. But, she added: "Personally, I don't think he would represent me at all and what I value.
"I don't think he's conservative enough," she went on, noting that Sen. Rand Paul, R-Ky. - who won the CPAC straw poll in 2013 - is her favorite option for 2016. "I have a libertarian streak in me that he just doesn't have at all. I think he's more of a moderate, not an actual conservative."
This line of criticism isn't new. Christie has drawn ire from conservatives for years, and many saw his cozying up to President Obama in the wake of Hurricane Sandy as an intentional message that he frankly doesn't care. But if he's serious about 2016, conference-goers seemed to agree, Christie needs to realize: The bridge fallout may fade. His longstanding problem relating to the types of conservative activists who frequent such cattle calls will not.
"He's very liberal, in my opinion," proffered English Hinton from Florida. Though she said she'd opt for the lesser of two evils in the event Christie did secure the 2016 GOP nomination, she emphatically clarified she would never even consider voting for him in the primary.
Christie "represents a wing of the part that's dying - a big-government wing that does not represent the small-government conservative values that I believe the Republican Party was founded on," agreed Rocco Lucente from Ithaca, N.Y., another Rand Paul fan. New Yorker Tom Dalzell echoed that sentiment: "I'm not that strong of a fan of his; I think to me, he's a little bit too much of a big-government guy."
"I guess I generally agree with his policies and his philosophy," said Bill Lynch, a Paoli, Penn. resident who grew up in the same N.J. county as Christie. "I just don't know personality-wise if he's a good person to be nominated for president, that he would play well in other parts [of the country]."

It wasn't an entirely clean sweep for the Christie naysayers. Jim Larson from Syracuse, N.Y., praised the governor's famously blunt rhetoric, and said he could be the "big-tent conservative" the party needs to take back the White House. And at least one attendee said her opinion of Christie changed in his favor during his remarks.
"I never thought he was conservative enough," said Virginian Kathy May. "But after the speech, how he talked about being pro-life and everything, it just tugged at my heartstrings a little bit. And I'm feeling a little bit different about him right now. I didn't expect those words coming out of his mouth."
Thanks for reading CBS NEWS.
Create your free account or log in
for more features.