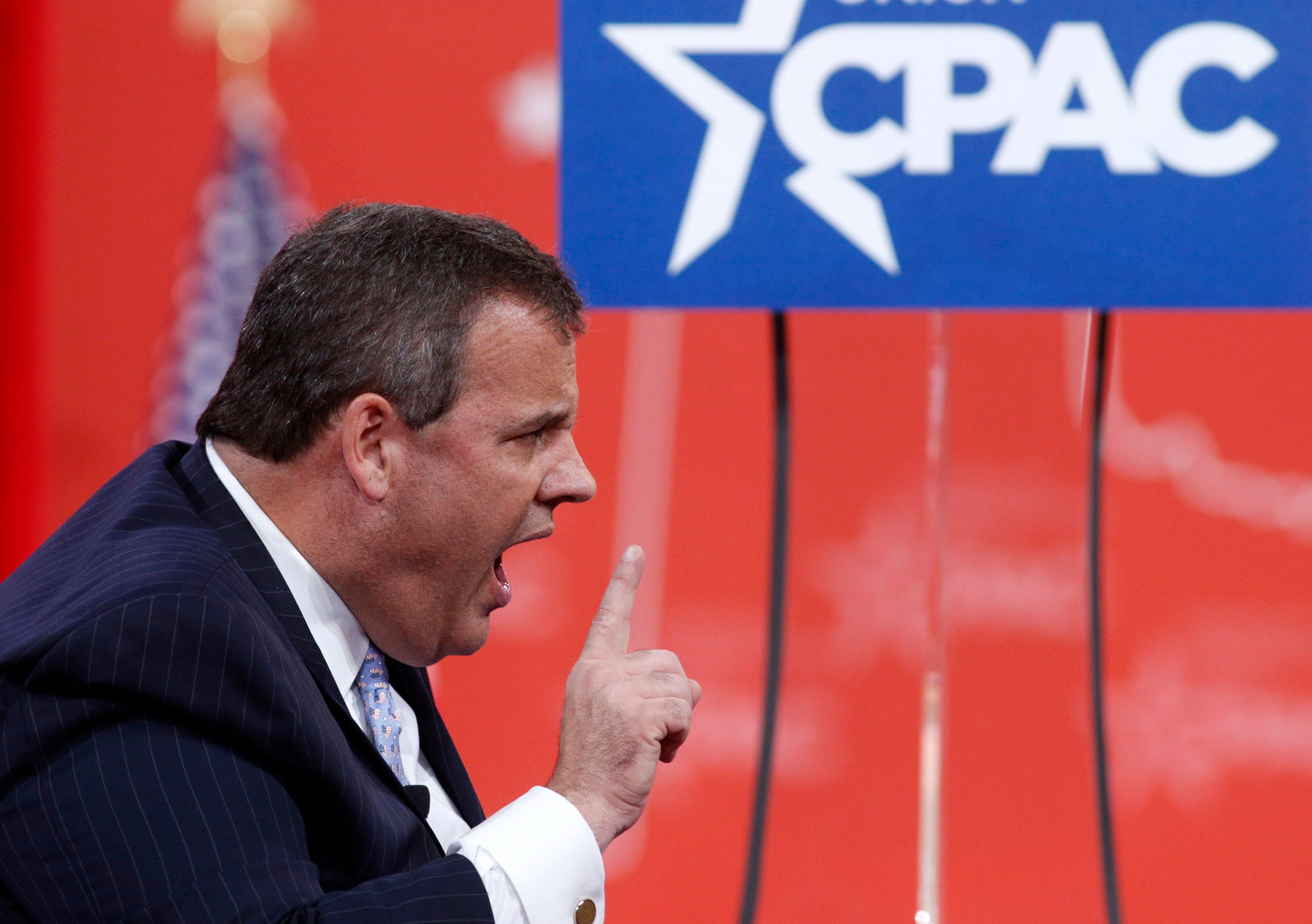 Chris Christie: Some people need to be told to "sit down and shut up"
New Jersey Gov. Chris Christie defended his combative political style during an appearance at the Conservative Political Action Conference (CPAC) on Thursday, saying some of his critics "need to be told to sit down and shut up."
During a question-and-answer session with conservative radio host Laura Ingraham, Christie was asked to respond to those who have called him a bully due to his bombastic method of engaging critics.
"The word they miss is 'passionate,'" Christie said.
"I'm the son of a Sicilian mother and an Irish father, which means in my household, I got to learn about dispute resolution really early," Christie explained. "What my parents taught me was that, if you really care about something, then you need to go all in. This is not about half-measures."
"Yeah, but 'sit down and shut up'?" Ingraham asked.
"Yeah, well, sometimes people need to be told to sit down and shut up," Christie said, drawing laughs and applause from the conservative activists in the room. "Some more of that stuff should be happening in Washington, D.C. because there's so much ridiculous stuff being spewed, especially out of the White House. Someone should say it's time to shut up."
Christie, who's mulling a presidential bid in 2016, was once considered a top potential candidate for Republicans, but he's slipped from the conversation recently, crowded out of the top tier by former Florida Gov. Jeb Bush, Wisconsin Gov. Scott Walker, and others.
Christie said he's not concerned about the horse race just yet. "Is the election next week?" he asked. "If I decide to run for president, I'm not worried about what polls say 21 months before" Election Day.
He even threw a jab at Bush, saying the former Florida governor's support among the GOP's establishment and donor class won't decide the primary race. "If the elites in Washington who make backroom deals decide who the president's gonna be, then he's definitely the frontrunner," Christie said. "If the people of the United States decide to pick the next president of the United States, and hey want someone who looks them in the eye, connects with them, and is one of them, I'll do OK if I run."
Thanks for reading CBS NEWS.
Create your free account or log in
for more features.