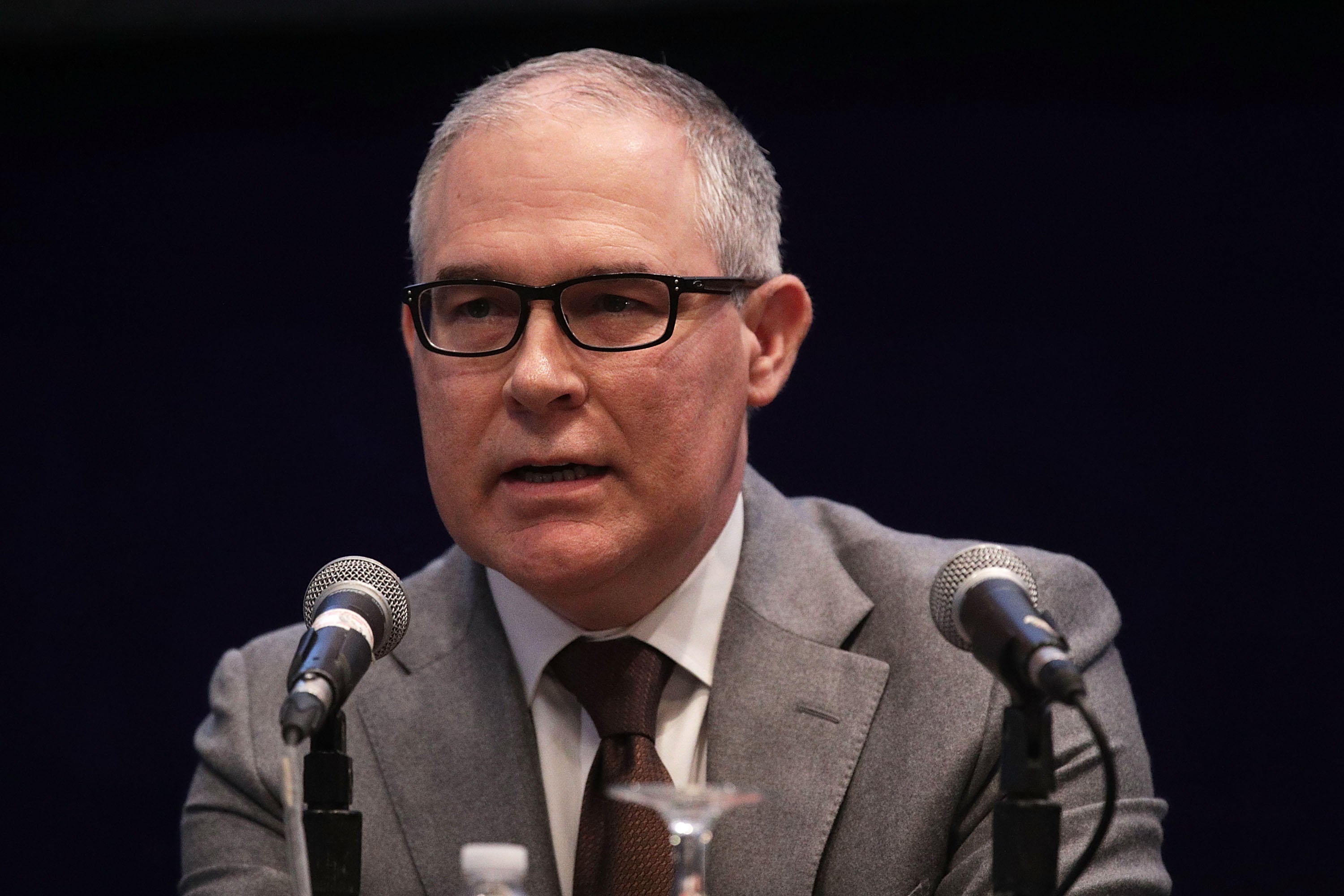 Former Gov. Chris Christie on Pruitt controversy: "I don't know how you survive this one"
Former governor and Trump ally Chris Christie is questioning how long EPA Administrator Scott Pruitt has left in the Trump administration after weekend reports exposed possible ethics violations. Christie's comments come after it was revealed Pruitt rented a condo in D.C. from an energy lobbyist for just $50 a day.
Speaking on ABC's "This Week", Christie, who suffered a series of his own personal ethics blunders while serving as New Jersey's governor, claimed that Pruitt's issues stem from being the wrong man for the job.
"The president's been ill-served by this, and if Mr. Pruitt's going to go, it's because he should have never been there in the first place," said Christie. He added that the Trump transition was "brutally unprofessional" from the very beginning.
"This was a transition that didn't vet people for this type of judgment issues, which I think could have been seen very easily in a lot of these people," he added.
When asked if Pruitt needs to resign, Christie replied, "I don't know how you survive this one."
Pruitt rented a bedroom in a Capitol Hill condo from the wife of a Washington lobbyist for $50 a day from mid-February through the end of July in 2017, CBS News confirmed. Pruitt's daughter also lived in the condo while she was interning at the White House. Pruitt's landlord was Vicki Hart, the wife of Steven Hart, a Washington lobbyist whose firm represents a number of fossil fuel companies.
The deal required Pruitt only to pay the nightly rate when he stayed there, and he was not charged for nights when he slept elsewhere. Pruitt traveled regularly, often returning to Oklahoma on the weekends.
Pruitt has also been scrutinized for his travel. A work trip to Italy last year cost taxpayers $120,000. Pruitt told CBS News in February that his next flight would likely be coach.
CBS News' Arden Farhi contributed to this report.
Thanks for reading CBS NEWS.
Create your free account or log in
for more features.