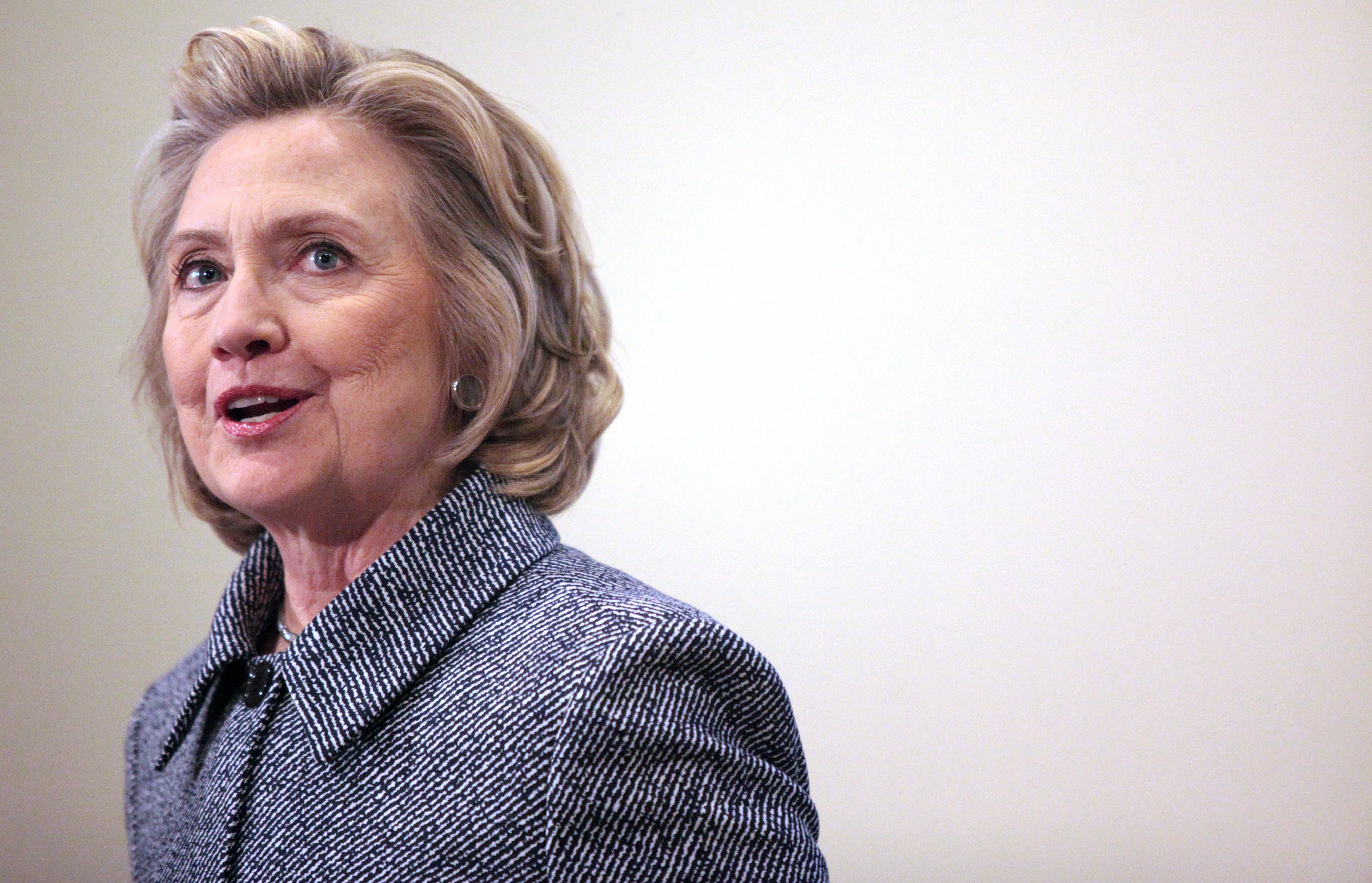 Chinese company pledged $2 million to Clinton Foundation in 2013
A CBS News investigation has found that at least one foreign company with close ties to its government has been giving generously to the foundation run by Bill, Hillary and Chelsea Clinton.
Since its founding, the Clinton Foundation has invested millions each year for work in fighting AIDS and empowering women, but its recent uptick in donations from foreign governments has been raising questions about the potential influence on Hillary Clinton, as she gets ready to run for president.
The foundation has raised at least $42 million from foreign governments - and according to an analysis by CBS News - at least $170 million from foreign entities and individuals.
One donor - Rilin Enterprises- pledged $2 million in 2013 to the Clinton Foundation's endowment. The company is a privately-held Chinese construction and trade conglomerate and run by billionaire Wang Wenliang, who is also a delegate to the Chinese parliament. Public records show the firm has spent $1.4 million since 2012, lobbying Congress and the State Department. The firm owns a strategic port along the border with North Korea and was also one of the contractors that built the Chinese embassy in Washington.
That contract is a direct tie to the Chinese government, according to Jim Mann, who has written several books on China's relationship with the U.S.
With "embassy construction, one of the most important tasks is making sure that there are no bugs there," he said. "So you want to have the closest security and intelligence connections with and approval of the person or company that's going to build your embassy."
The Clinton Foundation largely stopped taking money from foreign governments when Hillary Clinton became secretary of state in 2009. It resumed the practice once she left in 2013, but never stopped taking money from foreign companies or individuals.
In a statement, the foundation said that should Hillary Clinton run for president "we will continue to ensure the Foundation's policies and practices regarding support from international partners are appropriate, just as we did when she served as Secretary of State."
But since the foundation never stopped taking money from foreign companies and individuals, even if the foundation were to return to the policies and practices in place while she was secretary, the launch of a Clinton presidential bid wouldn't preclude an individual, like Wang - with direct ties to the government - from contributing money. Further complicating Clinton's ties to her family foundation, is that when she was secretary of state, the foundation had a built-in infrastructure - in the State Department and the White House - to vet donations from foreign entities. That mechanism hasn't traditionally existed within a presidential candidate's campaign stricture.
The Rilin donation came at a time when the Clintons were aggressively raising money and when it was no secret she was readying a run for the White House. It underscores the types of questions the Clinton Foundation and Hillary Clinton's presidential campaign will have to answer as they reevaluate their policies.
"If the point is you are not going to take money from foreign governments, then his construction company is as close to not just the Chinese government, but its Ministry of State Security as they could possibly be," said Mann.
"Indirectly the Clinton Foundation has political influence, that's why people give to it," said Mann. "People give to the Clinton Foundation particularly because it is the Clintons and because they are prominent politicians in the United States."
A Rilin spokesperson said Wang "was asked to join the NPC [National People's Congress], a largely ceremonial body, as a delegate in 2013."
Wang has given tens of millions of dollars to other organizations, including New York University, where he's a member of its Board of Trustees. In a statement, the Rilin spokesperson said, "Mr. Wang has a long history of generous philanthropic giving to institutions of higher education and organizations that work on and promote global relations. The Clinton Foundation is one of the many organizations Mr. Wang has donated to."
Rilin, however, has a history of complaints since 2001 regarding its treatment of embassy construction workers. Documents obtained by CBS News show Rilin was cited in 2011 and 2013 by officials in Jersey City, New Jersey for housing workers in unsafe, crowded and unsanitary conditions. The company settled the 2011 violations for $6,066 and says all the charges related to the 2013 inspection were dismissed.
Among the Clinton Foundation foreign donors, there are also a number that have come under fire from US agencies. Barclays Capital has given at least $1 million dollars to the foundation and last year, HSBC Holdings gave the foundation at least $500,000. Both British banks are under Justice Department investigations.
Asked about donations from foreign governments last week, Hillary Clinton defended the foundation's work, saying "I think that to people who want to support the foundation, know full well what it is we stand for and what we're working on."
Campaign finance laws prohibit foreign interests from investing in U.S. elections to prevent foreigners from buying political influence at home, but those rules don't apply to the Clinton Foundation. Bill Allison, senior policy analyst at the Sunlight Foundation, a campaign finance watchdog group, says the Clinton foundation is a unique non-profit that can't be separated from the US political system.
"If there is foreign money coming into the Clinton Foundation, it will raise the question of - is the president going to be doing favors for a foreign business, a foreign government, a foreign individual? And you just cannot have that in the American system of government, where the president is supposed to represent the American people," Allison said.
Clinton officials say that many major institutions - financial, media, industrial or otherwise - have been subject to investigation at some point. They said many of these organizations are capable of significant and positive impact and the investigations alone shouldn't preclude them from contributing to improving lives.
Thanks for reading CBS NEWS.
Create your free account or log in
for more features.