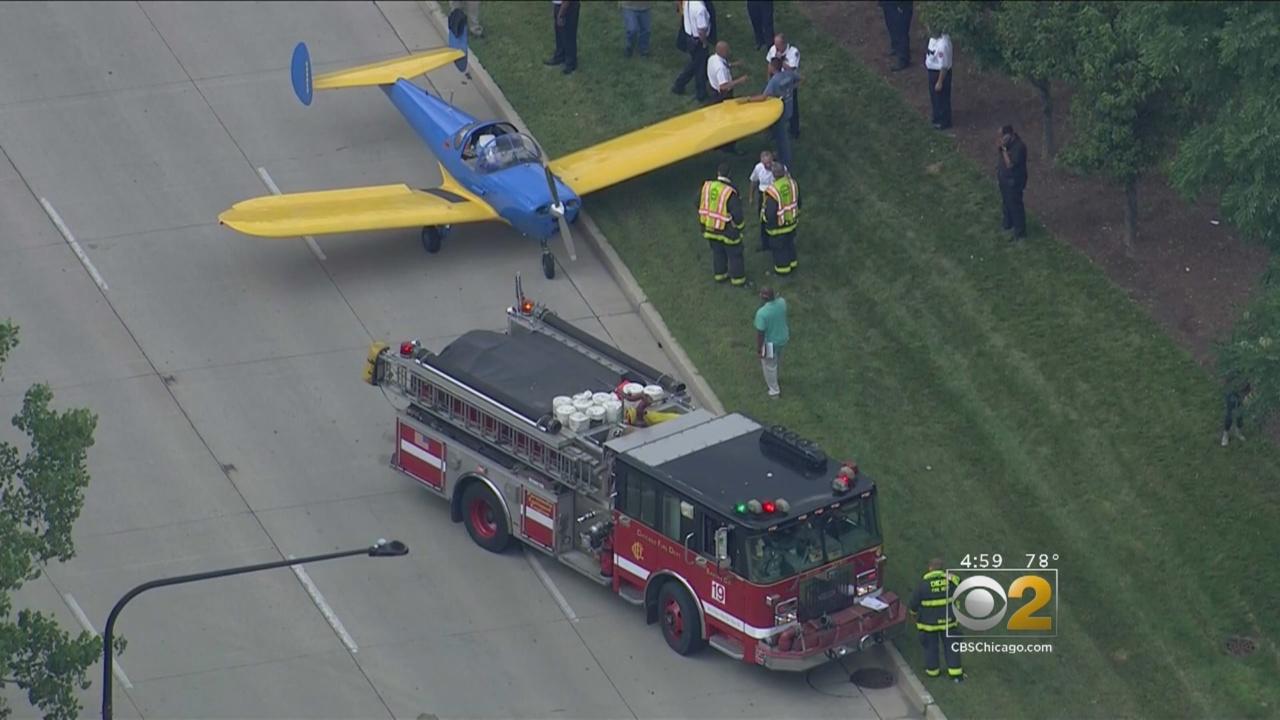 Plane makes emergency landing on Chicago's busy Lake Shore Drive during rush hour
CHICAGO -- A small plane carrying a pilot and one passenger made an emergency landing on Lake Shore Drive, halting southbound traffic on a major Chicago thoroughfare hugging Lake Michigan. All traffic lanes had reopened by Friday night, CBS Chicago reports.
Authorities say no vehicles were struck when the single-engine aircraft landed during the early stages of Friday's evening rush hour.
Chicago Fire Department spokesman Larry Langford says the pilot reported the engine lost power, forcing him to land the aircraft on the southbound lanes of Lake Shore Drive. The pilot stayed calm while communicating with air traffic control when he called in engine failure just after 3:15 p.m., according to CBS Chicago.
Air traffic control suggested the pilot fly into Midway Airport, but the pilot calmly replied, "Negative, sir. We'll be down here somewhere on the shore line."
The unidentified pilot flew the aircraft under a pedestrian bridge before landing south of the McCormick Place convention center. No one was injured.
A city official said the Ercoupe 415-D was headed to Ohio after taking part in an air show in Oshkosh, Wisconsin.
Police and fire personnel pushed the plane onto the parkway more than an hour after it landed, reopening three of four southbound lanes to traffic backed up for miles.
Thanks for reading CBS NEWS.
Create your free account or log in
for more features.