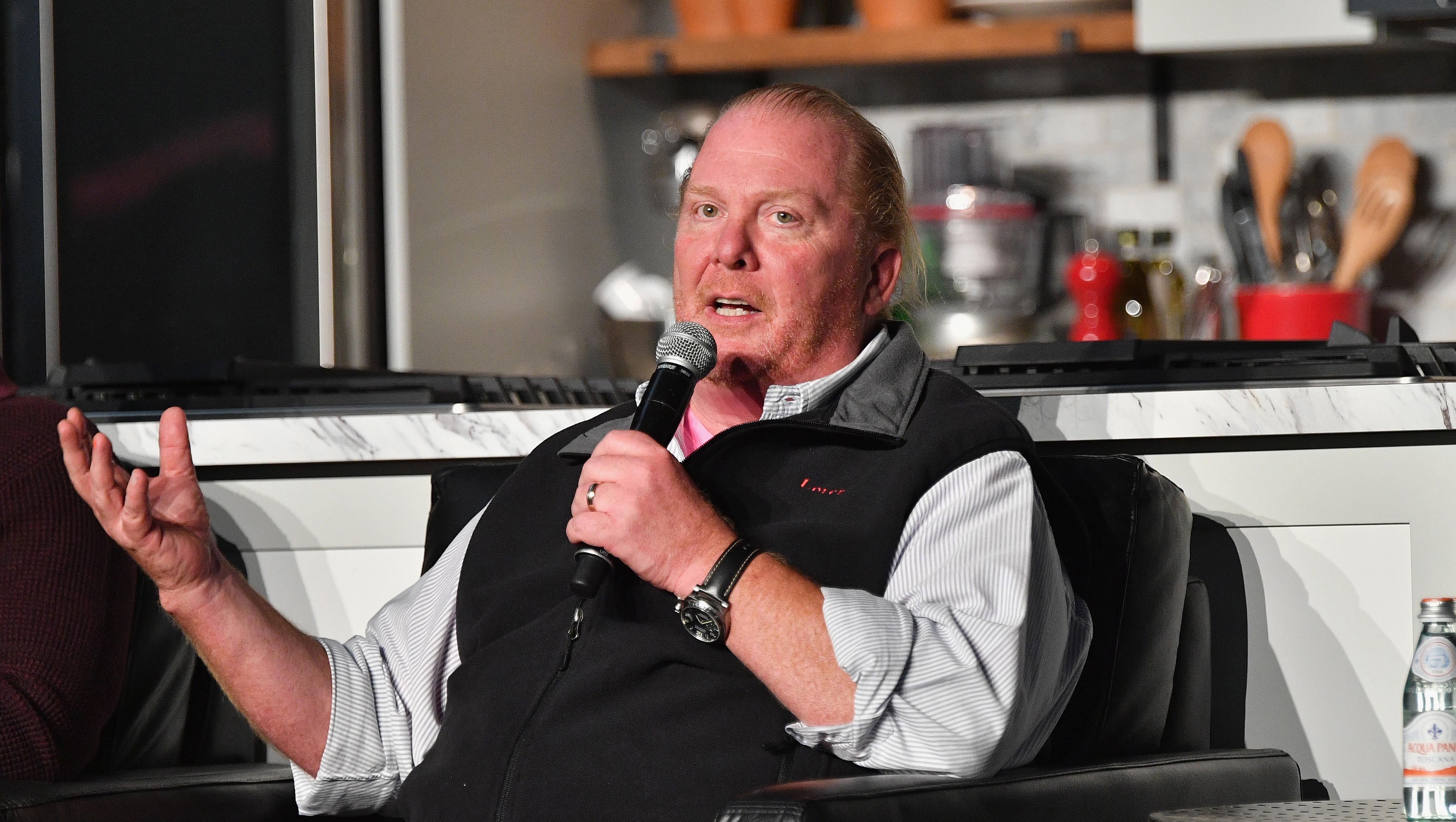 Actress Siobhan Thompson accuses Mario Batali of groping her
Celebrity chef Mario Batali is out of the kitchen and off the air after five women came forward with sexual harassment allegations. On Monday, the website Eater published the accounts of four women who accuse Batali of groping and another woman shared a similar story with "CBS This Morning."
ABC asked Batali to step away from the talk show "The Chew" and the Food Network shelved "Molto Mario." The women who spoke with Eater did so anonymously out of fear of retribution, but Batali says their claims do match his past actions, reports CBS News correspondent Bianna Golodryga.

The 57-year-old award-winning celebrity chef runs a business empire reportedly worth at least $250 million that includes 23 restaurants, 11 cookbooks and five Eataly marketplaces. Batali says he's stepping away from it all following the allegations.

On Monday, actress Siobhan Thompson, once a hostess at a Batali restaurant, told "CBS This Morning" Batali inappropriately touched her breasts. Four other women, including three former employees, accused Batali of sexual harassment. One told Eater he grabbed her breasts. Another said he gave her "a disgusting bear hug."
"I think the women are still intimidated by him. He's still a major celebrity in the restaurant world," said Eater editor-in-chief Amanda Kludt.
In a statement, Batali said: "I take full responsibility and am deeply sorry for any pain, humiliation or discomfort I have caused."

In 2015, Batali told "CBS This Morning" chefs didn't used to give much thought to how well they treated their staff.
"Now, we spend 50 percent of our time on guest satisfaction, and 50 percent of our time on employee satisfaction," Batali said.
So far, none of the allegations involve Batali's TV shows but Kludt says their investigation isn't finished.
"We've definitely seen an uptick in people coming to us, either with their names or anonymously," Kludt said.
According to Eater, Batali was reprimanded for inappropriate behavior in the workplace as recently as two months ago. Batali's company told CBS News all its employees, including Batali, must undergo sexual harassment training.
Thanks for reading CBS NEWS.
Create your free account or log in
for more features.