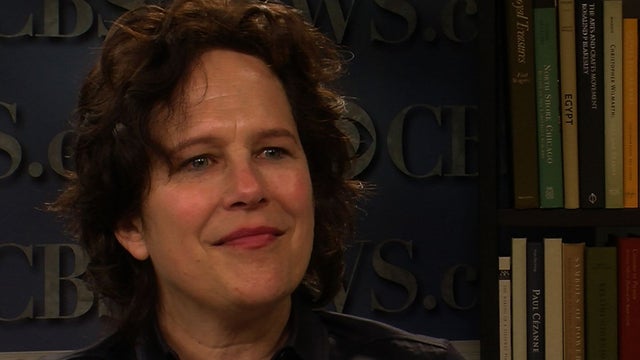 CEO: Giving money away helps company grow
For a startup, it's no small thing to give 10 percent of every sale to charity. Sell enough items -- in this case handmade glass votive candle holders -- and that promise can add up to big bucks.
Glassybaby, a Seattle-based manufacturer and retailer, donates $4.40 from the sale of each $44 votive to charities that help cancer patients cover the cost of treatment. It has raised $2.1 million since the company launched out of founder and cancer survivor Lee Rhodes' garage in 1998.
It's part of the company's marketing to make sure customers know that part of the sale goes to charity. But Rhodes says the mission of helping cancer patients is so tightly connected to the mission of the company that glassybaby hasn't been subject to the kind of stigma around some other "cause marketing" initiatives.
Cause marketing was a common buzzword a few years ago when companies learned they could spur sales by promising that a portion of the proceeds would go to charity. But the effort backfired for some large corporations when customers saw it as a crass bid to goose sales.
Glassybaby hasn't completely avoided such criticism, Rhodes said. "But we're so mission-driven that I just let it roll right off my back."
Rhodes, a mother of three, got the idea for the company when she was going through treatment for lung cancer and took comfort from the soothing glow of tea lights placed in hand-blown glass votives that her husband had made when he took a glass-blowing class.
She realized other people could find peace and beauty in the glow of the candles and started to think of starting a business. At the same time, she was forming close bonds with other cancer patients in chemotherapy rooms and seeing first-hand the financial hardships many faced, just to go through treatment.
"I began to feel the inequities of life," said Rhodes, who saw that her friends in treatment often couldn't afford on-site parking, a sandwich, babysitting -- basic conveniences that made getting treatment possible. "I saw how some women literally couldn't afford to get well and wanted to make a difference in their lives," she said.
"The glassybaby mission started then and it's been a long and wonderful road for us," Rhodes said. "It takes a lot of $4.40 to get to $2 million."
Thanks for reading CBS NEWS.
Create your free account or log in
for more features.