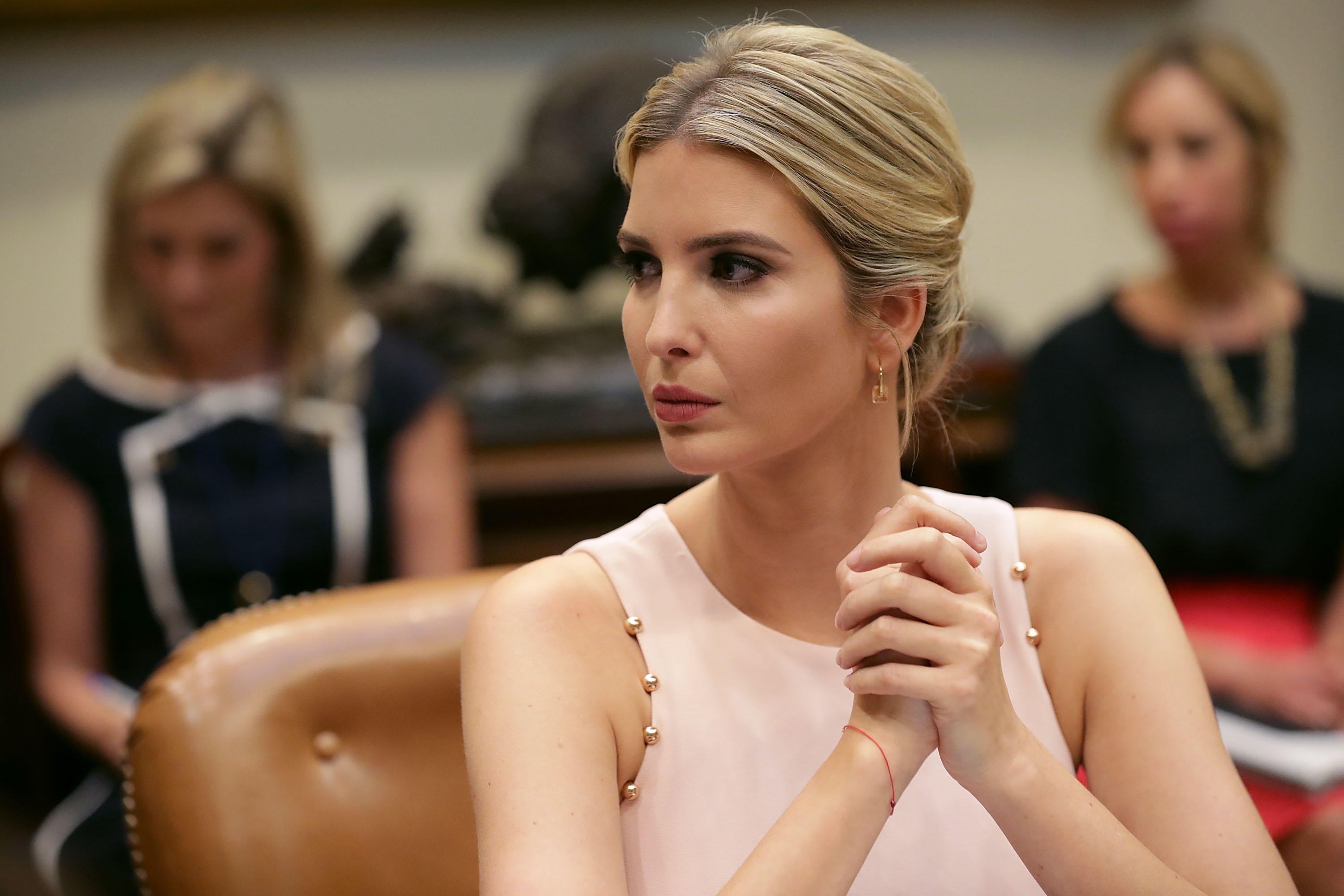 "Dear Ivanka": Celebrities try to get Ivanka Trump's attention by flooding her Instagram feed
Ivanka Trump may have once again found her Instagram feed full of pointed messages from celebrities and influencers she follows. This time, they're asking the White House adviser and first daughter to take action against family separations at the border.
The identical "Dear Ivanka" posts started popping up on the social media site on Monday, less than a week after the 36-year-old Trump said at a forum that the separations of parents and children at the border were a "low point" for her.
"Yes, that was a low point for me as well," she told Axios' Mike Allen. "I feel very strongly about that and I am very vehemently against family separation and the separation of parents and children so I would agree with that sentiment. I think immigration is incredibly complex as a topic. Illegal immigration is incredibly complicated."
Stars like Amy Schumer, Chelsea Handler and Alexa Chung were among those who shared the colorful and direct "Dear Ivanka" post. Others simply tagged the first daughter in their messages.
"Dear Ivanka," the message begin. "You follow me on social media. You said family separation was a 'low point' for you. The low point is for the separated families. You spoke in past tense. This crisis is ongoing." The message notes that hundreds of parents and children remain separated and calls for the resignation of Homeland Security Secretary Kirstjen Nielsen.
Here's a look at some of the posts:
This isn't the first time celebrities and influencers have launched an Instagram campaign to try to get Ivanka Trump's attention. Last Thanksgiving, Girlboss co-founder and CEO Sophia Amoruso started the trend with a "Dear Ivanka" post urging the first daughter to advocate for the Dream Act to protect DACA recipients, according to BuzzFeed.
President Trump signed an executive order in June ending the administration's family separation policy amid widespread criticism. But of more than 2,500 children who were initially separated from parents and guardians, hundreds remain in federal custody, including more than 400 whose parents were sent back to their home countries without them.
Thanks for reading CBS NEWS.
Create your free account or log in
for more features.