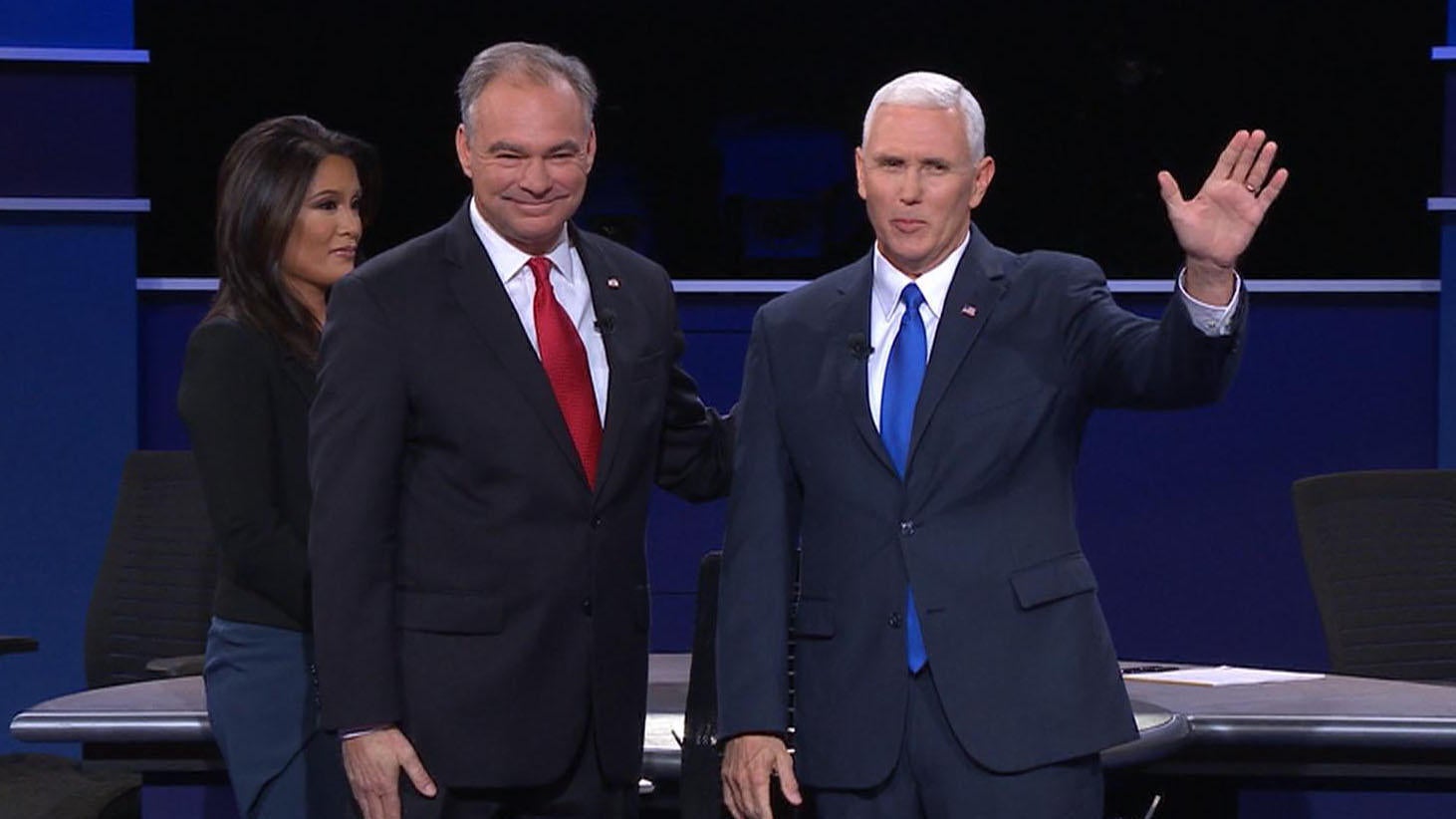 Celebrities react to vice presidential debate
Stars tuned into watch the vice presidential debate between Tim Kaine and Mike Pence on Tuesday.
The night was relatively tame compared to the presidenti debate last week -- it did not include any insults against Rosie O'Donnell, for example. In fact, Zach Braff even tweeted that he had decided to surf Etsy instead because he was so bored.
He had joked earlier that Pence won the debate because he read it (the RNC had prematurely announced that Pence had won two hours before the debate started) but later wrote, "Welp! I've changed my mind."
Dane Cook seemed to be sarcastic when he called the debate a "doozy."
Other stars didn't take the debate so lightly and as with the presidential debate between Hillary Clinton and Donald Trump, most celebrities leaned liberal. Many commented that Pence had a hard time defending Trump's words.
Others were more direct in slamming Pence.
George Takei had one of the more poignant and personal reasons for condemning Pence. He tweeted about Pence's stance on immigration, "You know, Pence's argument once put me and my family into an Internment camp on the grounds they 'couldn't be certain' of our loyalty #Shame."
"Orange is the New Black" star Uzo Aduba praised Kaine for one quote in particular.
Ann Coulter, on the other hand, called Kaine "insulting."
Filmmaker Michael Moore just wanted a wide shot.
Thanks for reading CBS NEWS.
Create your free account or log in
for more features.