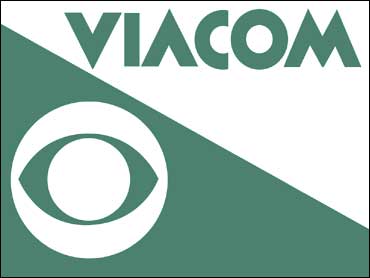 CBS, Viacom Formally Split
Viacom Inc. and CBS Corp. rang in 2006 as two separate companies, completing a breakup of a major media conglomerate in hopes of winning back friends on Wall Street.
The breakup was officially completed over the weekend, and shares of the two companies began trading separately for the first time Tuesday on the New York Stock Exchange.
CBS Corp., which is being led by former CBS chief Leslie Moonves, will include the television network, a group of affiliated stations, and a major radio broadcasting group that was recently renamed CBS Radio from Infinity Broadcasting.
"I'm very confident that our unparalleled collection of businesses will continue to grow in their present form, as well as the many new platforms that are making a splash in the new media landscape," Moonves said in a statement posted on the CBS Corp. Web site.
The other company, which will keep the Viacom name, is led by former MTV chief Tom Freston and will house a large array of cable networks including VH1 and Nickelodeon as well as the Paramount movie studio.
On their first day of trading, shares of CBS Corp. rose 70 cents, or 2.8 percent, to $26.20, while shares in the "new" Viacom rose 44 cents, or 1.1 percent, to $41.59. Shares of both companies had been trading on a preliminary basis on the NYSE in early December.
Sumner Redstone, the founder and controlling shareholder of Viacom, has declared the age of the diversified media conglomerate over, saying the breakup of the empire he created was necessary to respond to a changing industry landscape.
However, other large media conglomerates such as Time Warner Inc., The Walt Disney Co. and News Corp. have given no indication that they plan similarly radical steps to reorganize their companies. Time Warner, however, did sell off its music division and intends to float shares in its cable TV subsidiary.
Viacom's breakup did clear up questions over who would succeed Redstone, who is 82 years old, as the company's chief executive. Redstone will remain chairman as well as controlling shareholder of both the new Viacom and CBS.
Thanks for reading CBS NEWS.
Create your free account or log in
for more features.