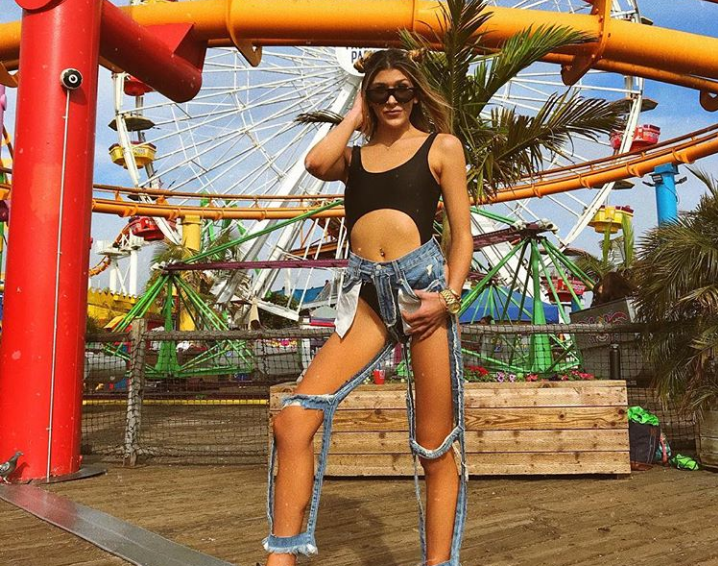 Denim brand debuts "extreme cut out" jeans for $168 – and the internet can't believe it
A Los Angeles-based brand is selling jeans for $168 that leave very little to the imagination. Denim company Carmar debuted its "extreme cut out" jeans and people on social media couldn't believe how bare they are and wondered who would even buy them.
"Extreme Cut Out Pant is a high rise pant with large statement cutouts on front and back," says Carmar's website listing of the jeans. The attention-grabbing trousers have a "relax fit" and a 10.5-inch front zipper – to cover up what's left to see.
After all, the company says, it caters to "the free-spirited generation of today."
If the jeans themselves aren't a deal breaker for you, maybe the price is. Ironically, the company is selling them for close to $200 despite the lack of fabric used to create them.
Carmar's Instagram page recently posted a photo with a model featuring the edgy jeans, with the caption: "The Extreme Cut Out Pant, for those who dare to bare." Users of the social media platform commented on the jeans, confused as to who would actually "dare to bare."
"You've got to be kidding me. Make them yourself people..." one Instagram user said.
"Good thing they have a zipper and a button at the crotch otherwise she'd be over exposed," said another.
"Who ever buys these jeans for $168 is out of their mind," said an astounded commenter.
Perhaps the novelty of the jeans combined with the bold fashion statement have struck a chord with consumers. Carmar's website says the jeans are sold out and is taking email requests to be added to the waiting list.
CBS News reached out to Carmar for comment.
Thanks for reading CBS NEWS.
Create your free account or log in
for more features.