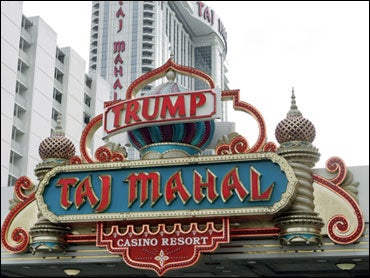 Carl Icahn Buys Mortgage on Trump Casinos
Carl Icahn has bought the remaining half of the $500 million mortgage on the three Trump Entertainment Resorts casinos he is trying to buy out of bankruptcy.
He also won a $10 million interest payment in the transaction.
The billionaire investor, who previously owned 51 percent of the mortgage issued by Dallas-based Beal Bank, agreed last week to buy the remaining 49 percent at a 7.5 percent discount, according to court documents.
Icahn and Texas billionaire banker Andy Beal are facing off against Trump Entertainment bondholders and Donald Trump for ownership of the company's three Atlantic City casinos. Icahn wants to convert the mortgage into ownership of the casinos.
Trump bondholders have offered to buy the company for $225 million, giving Donald Trump as much as 10 percent ownership in return for letting them continue to use his name on the casinos.
A bankruptcy judge is expected to pick the winner by April 15.
Icahn told The Press of Atlantic City he had always intended to buy the entire mortgage. He said he moved up the transaction in order to pocket a $10 million interest payment that was due Wednesday.
"The bank debt was going to be purchased by me anyway, so we did it earlier," he told the newspaper. "It's not unexpected. We just wanted to get the interest."
Vincent J. Intrieri, senior managing director of Icahn Partners L.P., said owning the entire mortgage would make it easier for Icahn to get a New Jersey casino license if he succeeds in buying the company out of bankruptcy.
Thanks for reading CBS NEWS.
Create your free account or log in
for more features.