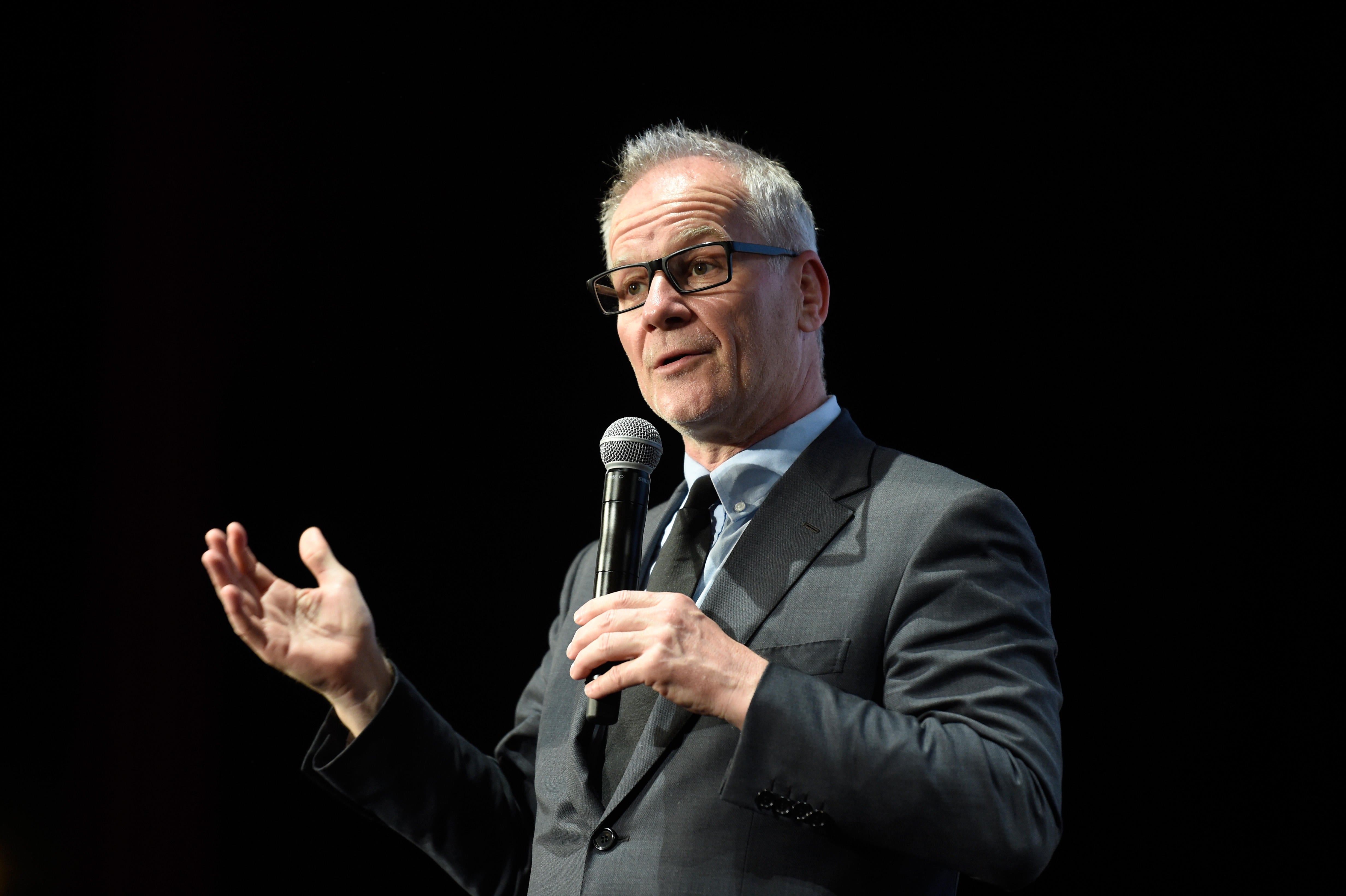 Cannes director explains decision to ban Netflix from Palme d'Or
The festival head of Cannes, Thierry Fremaux, is explaining why Netflix has been left out of the competition for the prestigious Palme d'Or this year. Fremaux says that Netflix and other streaming services can still show their films at the festival, but won't be allowed to compete because they refused to release them in theaters.
Fremaux says that Netflix has been understanding about the decision, telling The Hollywood Reporter, "The Netflix people loved the red carpet and would like to be present with other films. But they understand that the intransigence of their own model is now the opposite of ours."
Last year, the board for Cannes changed its rules after French filmmakers complained when the festival allowed two movies from Netflix -- "Okja" and "The Meyerowitz Stories" -- into the competition. The board said in a statement, "Any film that wishes to compete in competition at Cannes will have to commit itself to being distributed in French movie theaters." They explained that the new rule would go into effect for the 2018 festival.
Fremaux said he thought the decision would coax Netflix into releasing its films in theaters.
"Last year, when we selected these two films, I thought I could convince Netflix to release them in cinemas," he explained. "I was presumptuous, they refused." He said he allowed those films into the festival because he welcomed the new energy and did not want the films to go to another festival.
Fremaux implied that the festival will have to figure out how to better work with streaming services in the future, but added that movies by services like Netflix and Amazon are different from those that are shown in theaters, saying that they are more like hybrids between films and TV shows.
"Cinema [still] triumphs everywhere even in this golden age of series," he said. "The history of cinema and the history of the internet are two different things."
Thanks for reading CBS NEWS.
Create your free account or log in
for more features.