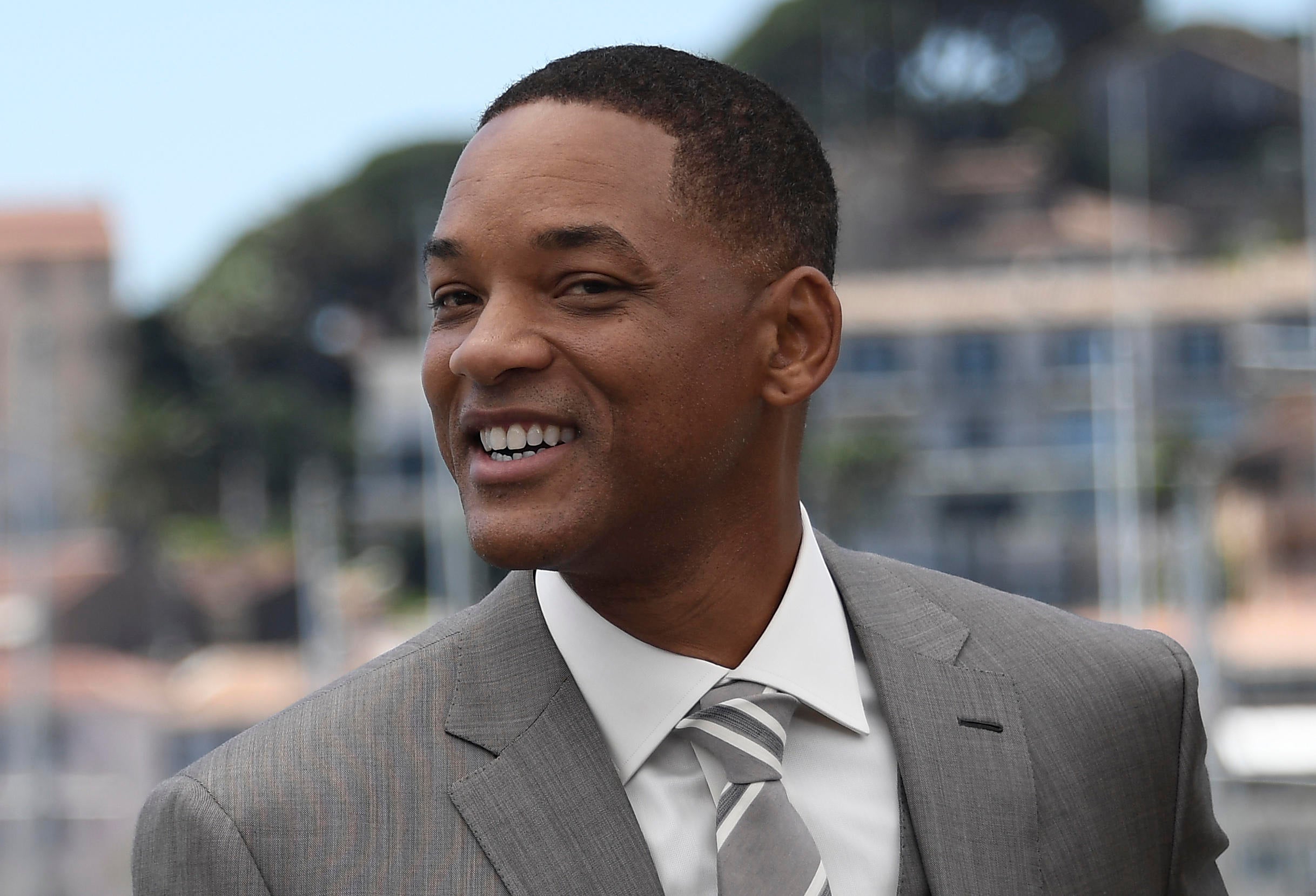 Will Smith sticks up for Netflix on heated Cannes jury
As the 70th Cannes Film Festival kicked off in the south of France Wednesday, tensions were high even among the festival's star-powered jury.
Jury president Pedro Almodovar clashed with actor Will Smith during the jury press conference that opens Cannes each year, appearing at odds over the contentious issue of Netflix films being included in the competition.
A recent rule change jeopardized the standing of two Netflix titles -- "Okja" and "The Meyerowitz Stories" -- after French cinema owners insisted that the festival should only include films that have traditional theatrical releases planned in the European country. Netflix was given a reprieve from the new rule for this year.
When the topic was raised at the press conference Wednesday, Almodovar sided with the theater owners.
"I personally do not conceive -- not only the Palme d'Or -- any other prize being given to a film and not being able to see this film on a big screen," Almodovar said. "All this doesn't mean I'm not open to or don't celebrate the new technologies. I do."
"I'll be fighting for one thing that I'm afraid the new generation is not aware of," he said. "It's the capacity of the hypnosis of the large screen for the viewer. The size [of the screen] should not be smaller than the chair on which you're sitting. It should not be part of your everyday setting. You must feel small and humble in front of the image that's here."
Smith -- who is starring in the Netflix film "Bright" later this year -- chimed in later to defend the streaming service, suggesting that younger filmgoers don't see much of a distinction between watching a film in a theater and watching one at home.
"They go to the movies twice a week and they watch Netflix," Smith said of his three children. "There's very little cross between going to the cinema and watching what they watch on Netflix in my home."
"In my house, Netflix has been nothing but an absolute benefit," Smith said, explaining that his kids "get to see films they absolutely wouldn't have seen. Netflix brings a great connectivity. There are movies that are not on a screen within 8,000 miles of them. They get to find those artists."
Thanks for reading CBS NEWS.
Create your free account or log in
for more features.