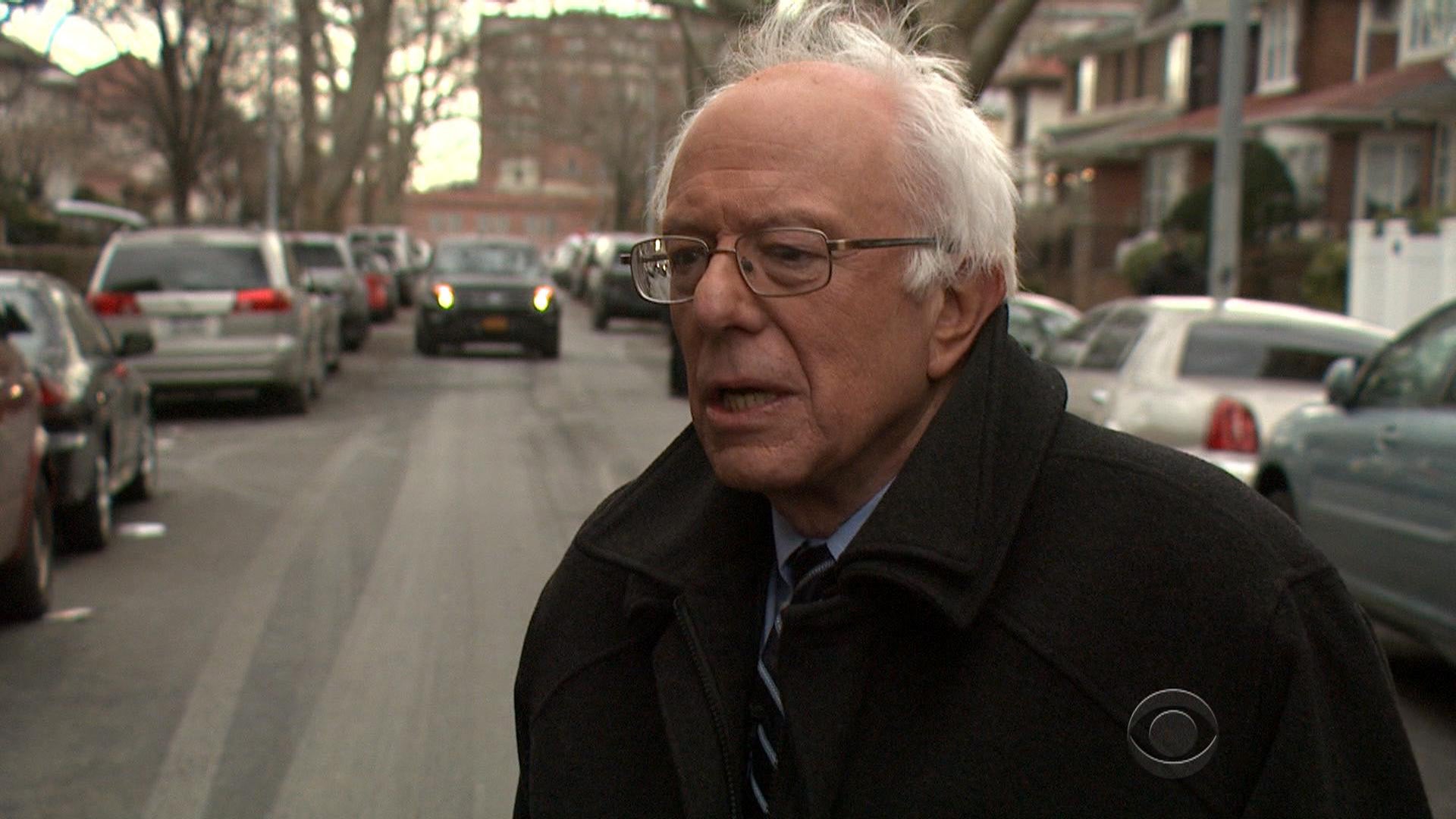 Bernie Sanders goes back to Brooklyn
BROOKLYN, N.Y. -- After his resounding victory in the New Hampshire Democratic primary, we wanted to know more about Bernie Sanders. He served four terms as mayor of Burlington, Vermont, eight terms in the U.S. House and was elected to the Senate in 2006.
But he grew up in Brooklyn, the son of poor Jewish immigrants from Poland. On Wednesday, Sanders took "CBS Evening News" anchor Scott Pelley on a tour of his old neighborhood.
"So, most of the kids lived in the apartment houses. I grew up in that one," Sanders pointed out. "Good friends across the street. It was my mothers dream to get out of the apartment and get a home of her own, but she died young and she never achieved that dream."
"How old was your mother when she passed away?" Pelley asked.
Sanders replied, "46."
He was 19 years old at the time.
"How did that affect you?" Pelley asked.
After a pause, Sanders answered simply, "Significantly. Significantly."
Later, Sanders explained, "Not having enough money was a cause of constant tension, and when you are five or six years of age and your parents are yelling at each other, it's, you know -- you think back on it now, you know -- it's traumatic and it's hard."
Sanders said he spent a lot of his time playing with other children, with little supervision from adults, which he says taught him about democracy.
"The games were all determined not by adult cultures but kids themselves," Sanders said. "We would choose up a team -- there was no other person dictating anything, we worked out our own rules. It was a very interesting way to grow up."
Thanks for reading CBS NEWS.
Create your free account or log in
for more features.