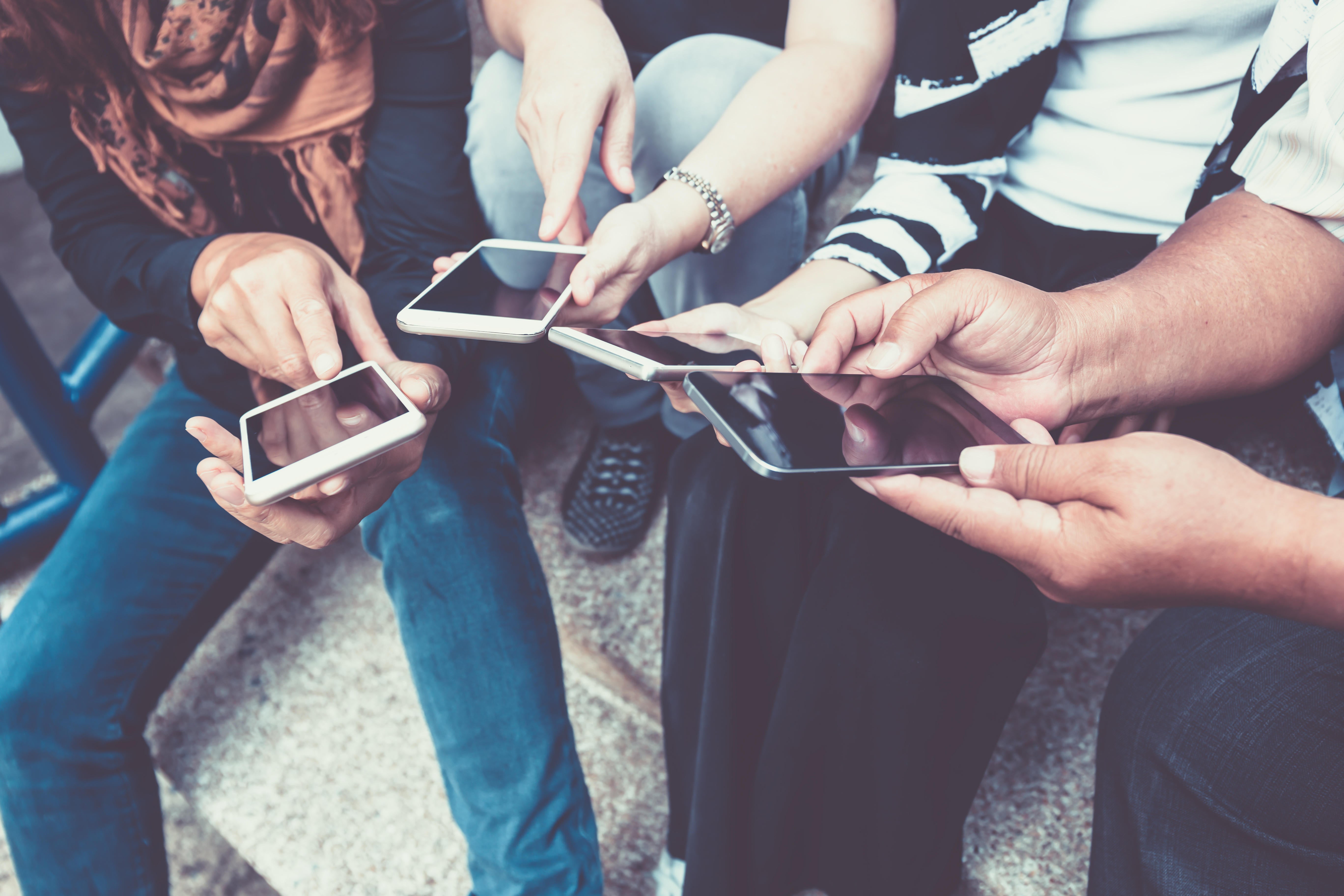 California "text tax" would add fee to phone bills for text messages
Californians may or may not type OMG at the news, but texting may soon come with an extra fee on their mobile phone bills. State regulators are weighing a tax on text messaging to help fund a program that makes phone service available to low-income residents.
A texting surcharge could help sustain the Public Purpose Program budget, which has risen to $998 million in 2017 from $670 million in 2011, according to a report from the California Public Utilities Commission. Revenue from the telecom industry that funds the program has declined to $11.3 billion last year from $16.5 billion in 2011, the CPUC report stated.
"Parties supporting the collection of surcharges on text messaging revenue argue that it will help preserve and advance universal service by increasing the revenue base upon which Public Purpose Programs rely. We agree," CPUC stated in its findings.
The agency could vote on the issue as soon as Thursday. But the wireless industry and business groups are fighting the proposal, which if enacted, would likely show up as a flat surcharge in the small print of bills, not a fee per text.
"It's a dumb idea," said Jim Wunderman, president of the Bay Area Council business-sponsored advocacy group. "This is how conversations take place in this day and age, and it's almost like saying there should be a tax on the conversations we have."
Wunderman said he's unaware of any other local, state or federal program that taxes texting. And the wireless industry has argued the state commission lacks legal grounds for doing so.
The California Chamber of Commerce and other business groups calculated the new charges for wireless consumers could total about $44.5 million a year, according to the Mercury News in San Jose, Calif. They said that under the regulators' proposal the charge could be applied retroactively for five years — and could amount to a bill of more than $220 million for California consumers.
From a phone consumer's point of view, such surcharges may be a wash, a CPUC spokesperson told the Mercury News in a statement. "If more surcharge revenues come from texting services, less would be needed from voice services," the CPUC reasoned. "Generally, those consumers who create greater texting revenues may pay a bit more, whereas consumers using more voice services may pay less."
The CTIA, a trade group representing wireless companies, said in legal filings to the commission that texting is an information service akin to email, as opposed to a telecommunications service subject to the agency's authority to tax services.
The trade group also argued a text tax would put wireless carriers at a greater disadvantage over alternative messaging services like Apple's iMessage, WhatsApp and Facebook Messenger, whose users would not be dunned under the CPUC proposal.
"Subjecting wireless carriers' text messaging traffic to surcharges that cannot be applied to the lion's share of messaging traffic and messaging providers is illogical, anticompetitive and harmful to consumers," CTIA's filing said.
Thanks for reading CBS NEWS.
Create your free account or log in
for more features.