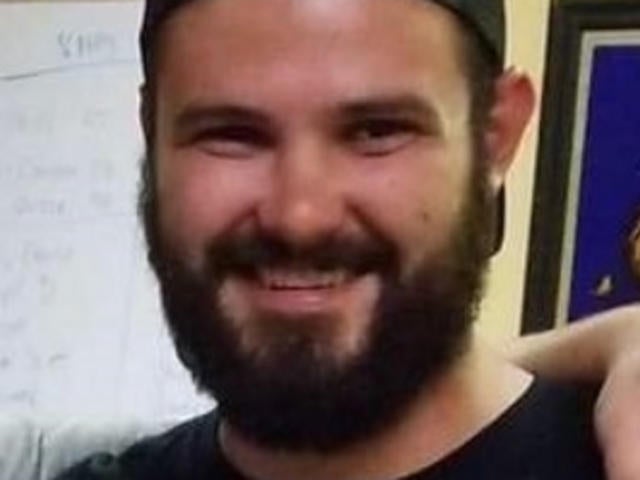 Man who survived Vegas shooting died in Thousand Oaks massacre
The mother of a 27-year-old man killed in the shooting in Thousand Oaks, Calif. late Thursday night said her son had survived the October mass shooting in Las Vegas.
Telemachus "Tel" Orfanos lost his life in the Borderline Bar and Grill, less than 10 minutes from his home.
Susan Schmidt-Orfanos, her voice and head shaking with grief and rage, said outside her family's home, "My son was in Las Vegas with one of his friends and he came home. He didn't come home last night. And I don't want prayers, I don't want thoughts, I want gun control and I hope to God nobody else sends me more prayers. I want gun control. No. More. Guns."
She said she wanted Congress "to pass gun control so no one else has a child that doesn't come home."
Telemachus Orfanos was a U.S. Navy veteran with a thick beard, an easy smile and a gladiator helmet tattoo.
Photos on Orfanos' Facebook page show the Eagle Scout with friends at ballgames or at work. Some photos are embellished with patriotic graphics and another marks the anniversary of the Sept. 11, 2001, terrorist attacks.
Several survivors of the Vegas rampage also escaped the Borderline attack.
Twelve people were killed in the Borderline carnage, including a sheriff's deputy described as a "hero." The gunman was found inside, dead of an apparently self-inflicted gunshot wound.
In Las Vegas, 58 people were killed and nearly 500 others were wounded or injured.
Thanks for reading CBS NEWS.
Create your free account or log in
for more features.