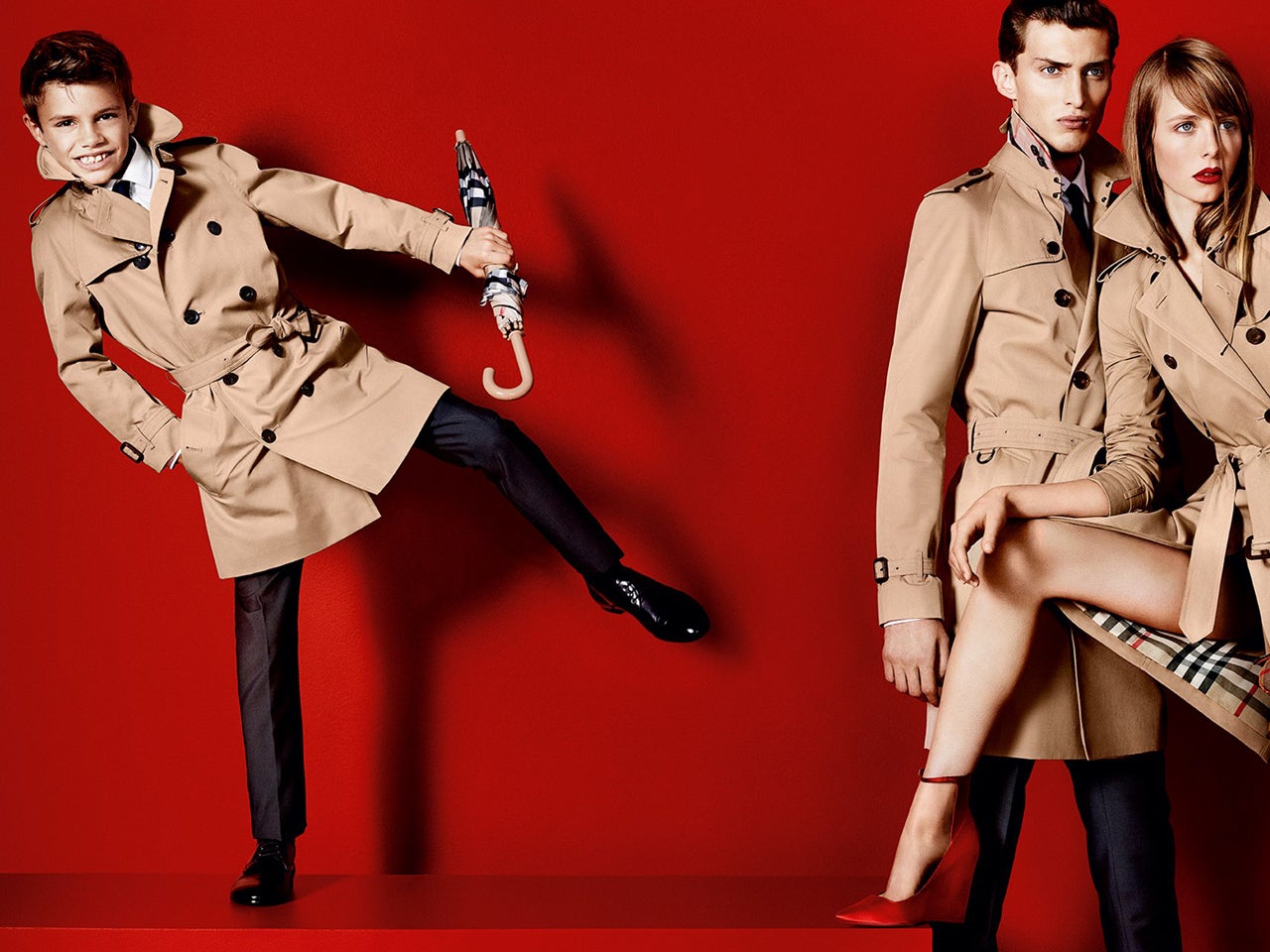 Burberry trashes tens of millions of dollars' worth of unsold products
Burberry laid waste to $38 million worth of its finished goods last year, a practice that has the upscale fashion house on the defense against critics, including shareholders.
The London-based company known for its trench coats physically destroyed finished products worth 28.6 million British pounds in 2018, according to its annual report, up from 26.9 million British pounds in 2017 and 18.8 million in 2016.
More than a third of the last year's destruction involved beauty products inventory, the report said. And, there's no immediate end in sight to the practice, as Burberry plans to demolish more cosmetics this year due to the acquisition of its beauty line by U.S. fragrances maker Coty.
The wastefulness came under fire on social media and at Burberry's annual meeting earlier this month, with one investor asking why stakeholders in the company couldn't be given the option of buying unsold items.
"This makes you feel an odd sense of anguish and doom," actor Russell Brand tweeted of Burberry's destroying its stock.
The burning of stock is "not something we do lightly," John Peace, the company's outgoing chairman, reportedly said, with the sentiment echoed by CFO Julie Brown, who declared Burberry takes such moves "extremely seriously."
Still, Burberry is not alone among luxury retailers who destroy unsold products to guard their intellectual property and brand value, which is another way of saying they don't want their products sold cheaply on the counterfeit market or ending up with discount retailers who are not among its approved distributors.
Richemont, the owner of luxury watch brands including Cartier, also destroys its products, while Nike's slashing of its shoes before discarding them drew unwanted media attention last year. The practice was controversial at least as far back as 2010, when H & M vowed to donate garments it couldn't sell at a store in New York's Herald Square after garnering negative press.
That said, a company opting to burn its own products calls into question how much it values its own designs, noted one industry publication, Marketing Week. As brand writer Charlotte Rogers put it: "Consumers may question how much Burberry really cares about sourcing the softest cashmere if ultimately some of it will end up in an incinerator."
Thanks for reading CBS NEWS.
Create your free account or log in
for more features.