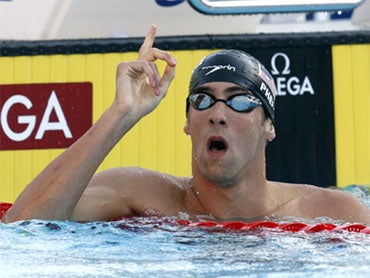 Bryant Gumbel's Son Released By Cops
It's "a clear case of mistaken identification," says prominent defense attorney Benjamin Brafman of the arrest of Bradley Gumbel, 24, the son of former CBS Early Show Anchor Bryant Gumbel.
Bradley Gumbel was arrested early Thursday on charges of snatching a purse from a woman walking on East 71st Street in Manhattan at about 2 a.m. on that same day.
Less than 24 hours later, the Manhattan district attorney's office announced that it was releasing Gumbel from custody.
"I have just been informed that the prosecutor has declined to prosecute Bradley at this time. No charges are pending against him. But as a technical matter the prosecutors have the right to continue to investigate the matter," Brafman told reporters outside the courthouse early Friday. "We believe by the end of the day, the matter will be dropped."
Speaking for prosecutors, Sherry Hunter of the Manhattan District Attorney's Office, says "we are not drafting a complaint at this time. We are declining to prosecute. The matter requires further investigation."
Brafman, whose many high-profile cases include the trial of Sean "P. Diddy" Combs, avoided a confrontational tone in his public comments on the Gumbel arrest.
"I don't believe Bradley Gumbel committed any criminal act whatsoever," said Brafman. "I thank the District Attorney's office for dropping the charges."
"Every once in a while, mistakes are made," said the attorney, adding that his client is a "refined, well-mannered young man."
The woman Gumbel had been accused of robbing had gone to police immediately after being attacked by someone who grabbed her from behind. When that happened, police say, she and her attacker fell to the ground and ran in opposite directions.
The purse has not been found.
Authorities say when police heard her story, they drove her around the Upper East Side Manhattan neighborhood where the incident occurred and arrested Gumbel when she pointed him out.
Police say the unidentified victim, 31, had described her attacker as a tall black man, with a close-cropped haircut and wearing a white shirt and pants.
Brafman notes that Gumbel does fit that description, but he has an airtight alibi.
Gumbel was initially arrested on charges of assault and attempted robbery, and had been awaiting arraignment in state Supreme Court in Manhattan as prosecutors and detectives continued the investigation.
Police say the woman hurt her knee in the fall to the ground but refused medical attention.
Gumbel works as a media event planner.
His father, now host of "Real Sports with Bryant Gumbel" on HBO, left the CBS Early Show in May.
Previously, the elder Gumbel spent 15 years at NBC's "Today" show, where he was co-host with Jane Pauley and later with Katie Couric.
He also briefly hosted his own prime-time news magazine called "Public Eye with Bryant Gumbel" on CBS.
Thanks for reading CBS NEWS.
Create your free account or log in
for more features.