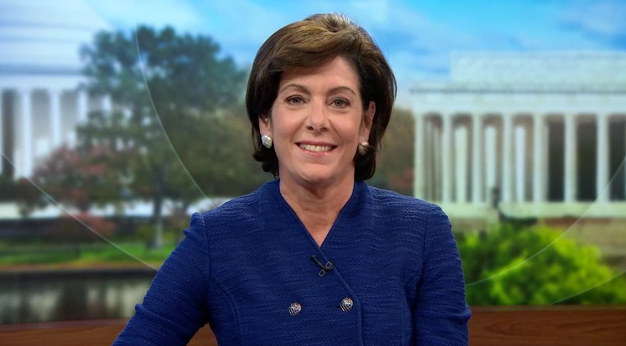 Kavanaugh lawyer says accuser's lie detector test, therapist notes not turned over
The attorney for Judge Brett Kavanaugh says that notes taken during therapy sessions with Kavanaugh's accuser Dr. Christine Blasey Ford as well as results from a lie detector test have not yet been turned over ahead of Thursday's hearing before the Senate Judiciary Committee. Beth Wilkinson told "CBS This Morning" on Wednesday "that information would be very important" to corroborate claims that the Supreme Court nominee sexually assaulted Ford in high school.
"They announced that there were notes and there had been a lie detector test but as I understand it, they did not turn any of those over to the Senate committee even though they were requested so the information that would have shown what she said at the very first time when she revealed these allegations have not been turned over to the Senate," Wilkinson said.
After stepping forward with her story, Ford in an interview with the Washington Post, said she told no one about the incident with Kavanaugh until 2012, when she discussed it during a couples therapy session. The professor said she was being treated for long-term effects of the encounter which she described as a "rape attempt."
Wilkinson added, "That's very important because apparently in those notes, there's a differing story about how many people were present at the party, there's no mention of Judge Kavanaugh, and so all that information would be very important to determine whether there's any corroboration of this allegation."
Wilkinson's client has vehemently denied the allegations against him as he now faces a second and potential third accuser alleging sexual assault in the 1980's. Wilkinson also said that Kavanaugh's alleged pattern of excessive drinking and questionable behavior in his youth "isn't evidence" of any allegations against him.
"Like many kids that age in high school and back then, the drinking age was 18....he admits that he drank and did something things that he looks back on he says are embarrassing and make you cringe, but that's not what this is about," said Wilkinson.
She added that Kavanaugh "said that he drank, he said that he sometimes drank more beers than he should; no one is disputing that, but that isn't evidence about what happened with regard to the charges that are being made here."
Looking ahead to Thursday's highly-anticipated hearing where Ford is set to testify, along with Kavanaugh, about details on her encounter with the judge during their time in high school, Wilkinson said her client will answer "whatever questions the committee decides to ask him."
Thanks for reading CBS NEWS.
Create your free account or log in
for more features.