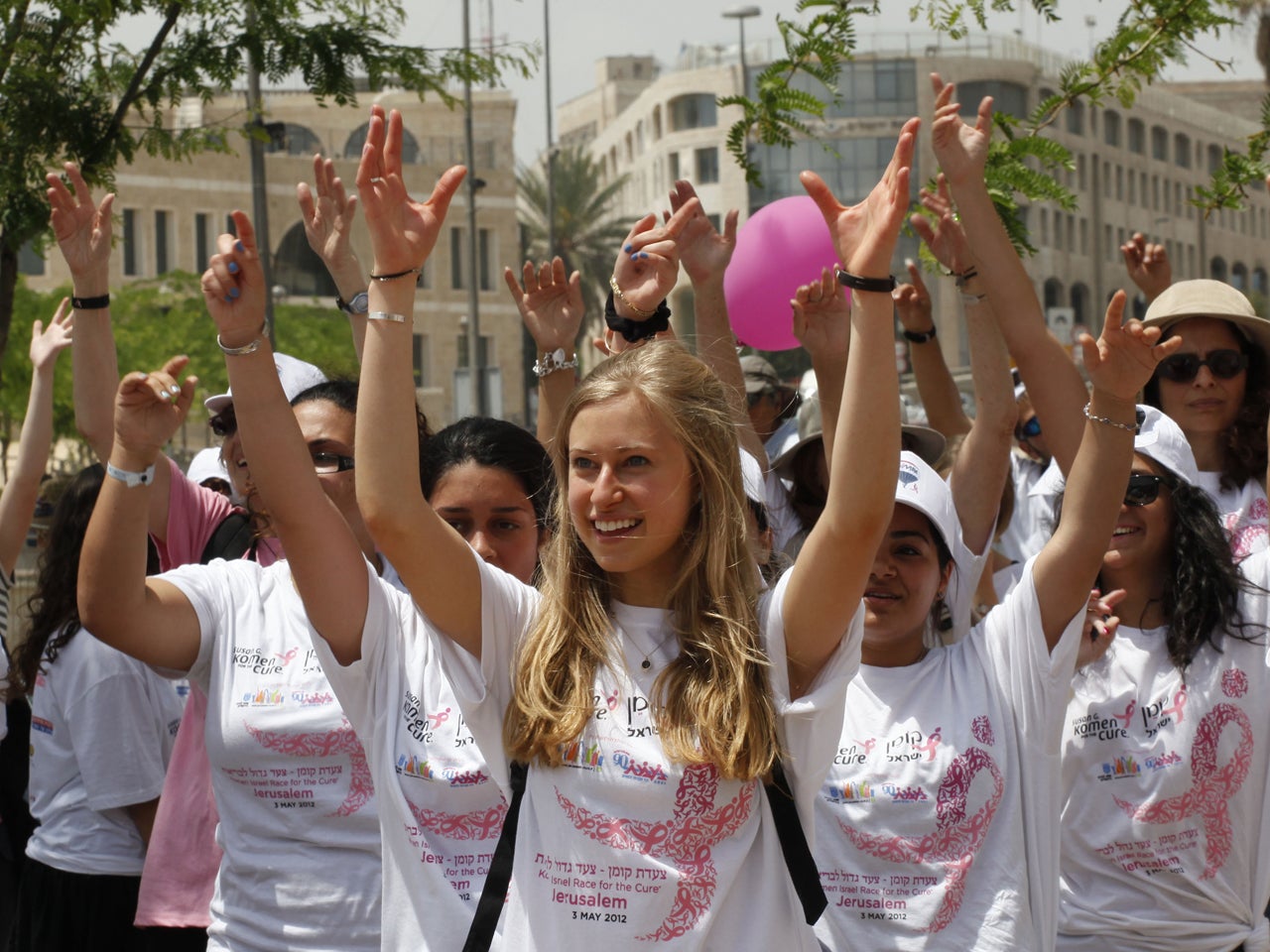 Are the kids all right? When breast cancer runs in the family
In a culture inundated more than ever by messages about breast cancer awareness, the impact on girls from families with a history of breast cancer is a concern to parents, pediatricians and cancer doctors.
A new study of more than 800 girls and their mothers - from families with and without a history of breast cancer or a known genetic risk for it - found that girls from breast cancer families have higher levels of anxiety about their risk for the disease. Their general emotional well-being, though, was no different than that of their peers from families without the disease.
The research, published Monday in the journal Pediatrics, involved girls between the ages of 6 and 13. It also found that a girl's anxiety about breast cancer is linked to her mom's level of distress about it.
Study author Dr. Angela Bradbury, assistant professor in the Department of Medicine, Division of Hematology/Oncology, and the Department of Medical Ethics and Health Policy at the Perelman School of Medicine at the University of Pennsylvania, said she and her colleagues wanted to see how a mother's breast cancer diagnosis or family history of breast cancer affects a daughter's psychosocial development.
"In clinic, we see patients, mothers with breast cancer or mothers at genetic or familial risk for breast cancer, who worry what impact their cancer diagnosis or genetic or familial risk has on their daughters. It's one of the most common things mothers ask about," Bradbury told CBS News.
The study is the largest to date of girls growing up in families affected by breast cancer. It found that 38 percent of girls from families with a genetic or family history perceived themselves to be at greater risk of getting breast cancer, compared to only 14 percent of girls who did not have the disease in their families. And that finding was associated with a higher amount of anxiety in the girls with breast cancer in their families.
Bradbury said the information is important because higher distress in childhood and adolescence is tied to more risk-taking behaviors like smoking, alcohol, and drug use. If doctors can identify girls at higher risk, maybe they can help them sooner, she said. She noted that "distress" could also be a motivating factor and lead to increased awareness and healthier behaviors, potentially a positive outcome.
The study also found that higher anxiety in daughters was associated with higher anxiety in mothers and appeared to be a red flag for poorer family communication.
Dr. Michelle Riba, director of the University of Michigan's PsychOncology Program, said the study is important because up till now, studies looking at young adolescents have been small.
"The study helps us understand the importance of screening for distress in daughters of moms where there is a BRCA1/2 positive genes, there is a family history of breast cancer, and if the mom has had breast cancer," Riba told CBS News.
Women who have inherited mutations in the BRCA1 and BRCA2 genes face a much higher risk of developing breast cancer and ovarian cancer compared with the general population. Inherited BRCA gene mutations are responsible for about five percent of breast cancers and about 10 to 15 percent of ovarian cancers, according to Mayo Clinic experts.
The issue of how this impacts children is likely to become a growing concern as the cost of genetic tests for the BRCA gene mutations comes down and more women get access to testing.
Riba said the latest research has some limitations and deeper look into this group is needed.
"This was a study using screens for distress, anxiety, impact of events, and wasn't a study to actually ascertain a diagnosis of preteen girls. There was no face-to-face clinical examination, for example, and no longitudinal follow-up," she said.
She said experts need to learn how to prevent distress, especially if it is determined at some point that it makes a difference to test for the genes for breast cancer and do other tests earlier, in adolescence.
It's essential for clinicians to spend time with their adult cancer patients who are parents, and to help them learn how to talk with their kids about cancer-related issues and risk, Riba said. "Talking to an 8-year-old might be different than to a 14-year-old," she noted.
Most cancer centers have resource centers with literature, videos, and other materials that can help families address the topic, and most offer counseling, Riba added.
"We even sometimes encourage older children and adolescents to come and see the cancer center and meet the doctors and nurses so they will know where their parents are going and hopefully decrease the fear and worry," said Riba, also a former president of the American Psychiatric Association.
Dr. Wendy Sue Swanson, executive director of Digital Health at Seattle Children's Hospital and a pediatrician at The Everett Clinic in Mill Creek, Washington, told CBS News, "I found it an emotional study, as a pediatrician and as a mom. What's fundamentally important about this research is that, as the expansion of genetic testing continues like wildfire, we do need to get an understanding and a handle on the psychosocial effects and emotional health this has on teens girls."
Swanson said the finding that younger girls, ages 6 to 9, from BRCA1/BRCA2 positive families appeared to be better-adjusted -- suggesting that learning early on of a genetic risk might somehow lead to a more resilient outlook -- was a "lovely" footnote.
"When we know more sometimes it can be really empowering," said Swanson.
Thanks for reading CBS NEWS.
Create your free account or log in
for more features.