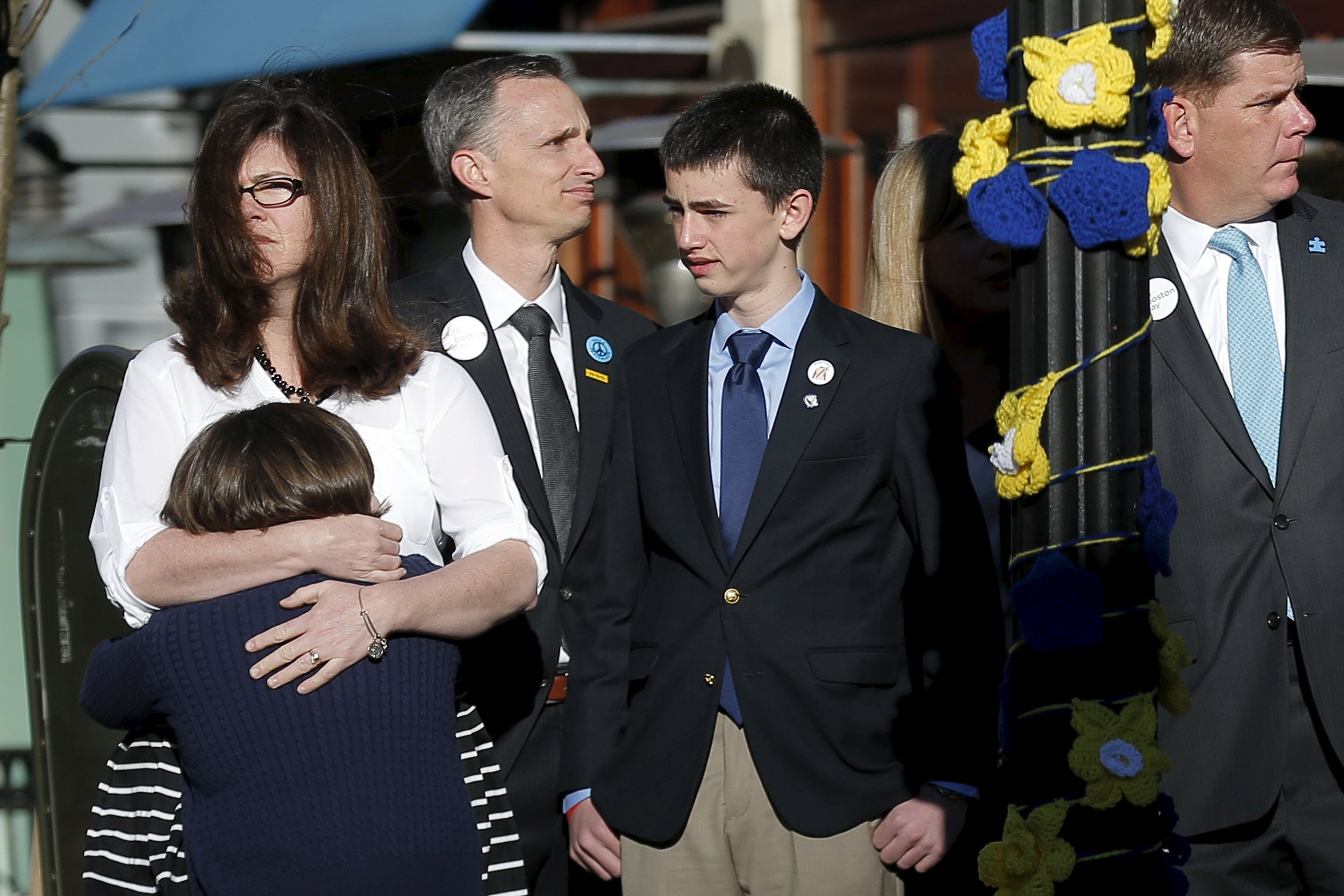 Parents of 8-year-old Boston bombing victim: Drop death penalty
BOSTON -- The parents of the youngest victim of the Boston Marathon bombings are urging federal authorities to consider taking the death penalty off the table for the man convicted in the case.
Bill and Denise Richard, whose 8-year-old son, Martin, was one of three people killed by the April 2013 explosions at the marathon's finish line, say in a front-page piece in Friday's Boston Globe that sentencing Dzhokhar Tsarnaev to death "could bring years of appeals and prolong reliving the most painful day of our lives."
They wrote that when Tsarnaev fades from the media spotlight and public view they can start "rebuilding our lives and family."
The Richards never mention Tsarnaev by name and stressed that they are speaking only for themselves.
The penalty phase of Tsarnaev's trial starts Tuesday.
United States Attorney Carmen Ortiz said she was aware of the Richards' stance on the death penalty and cares "deeply about their views and the views of the other victims and survivors."
"Over the past two years, I have heard from scores of survivors and victims about their feelings regarding this case," Ortiz said. "Many have strong views about the best way to proceed. Those views have been heard and have played a role -- and continue to play a role -- in the Department of Justice's handling of this case."
Two years after the bombings and days before the sentencing phase of his trial begins, a new CBS News poll found that 60 percent of Americans favor the death penalty for Tsarnaev, while 30 percent do not.
Support for the death penalty for Tsarnaev is lower than it was for Timothy McVeigh after his conviction in 1997 (68 percent), when overall support for the death penalty in general was higher.
Most Americans support the death penalty for persons convicted of murder, but support has declined steadily since an all-time high of 78 percent was recorded by CBS News in 1988. At 56 percent, support is currently at the lowest level recorded in the CBS News poll.
Thanks for reading CBS NEWS.
Create your free account or log in
for more features.