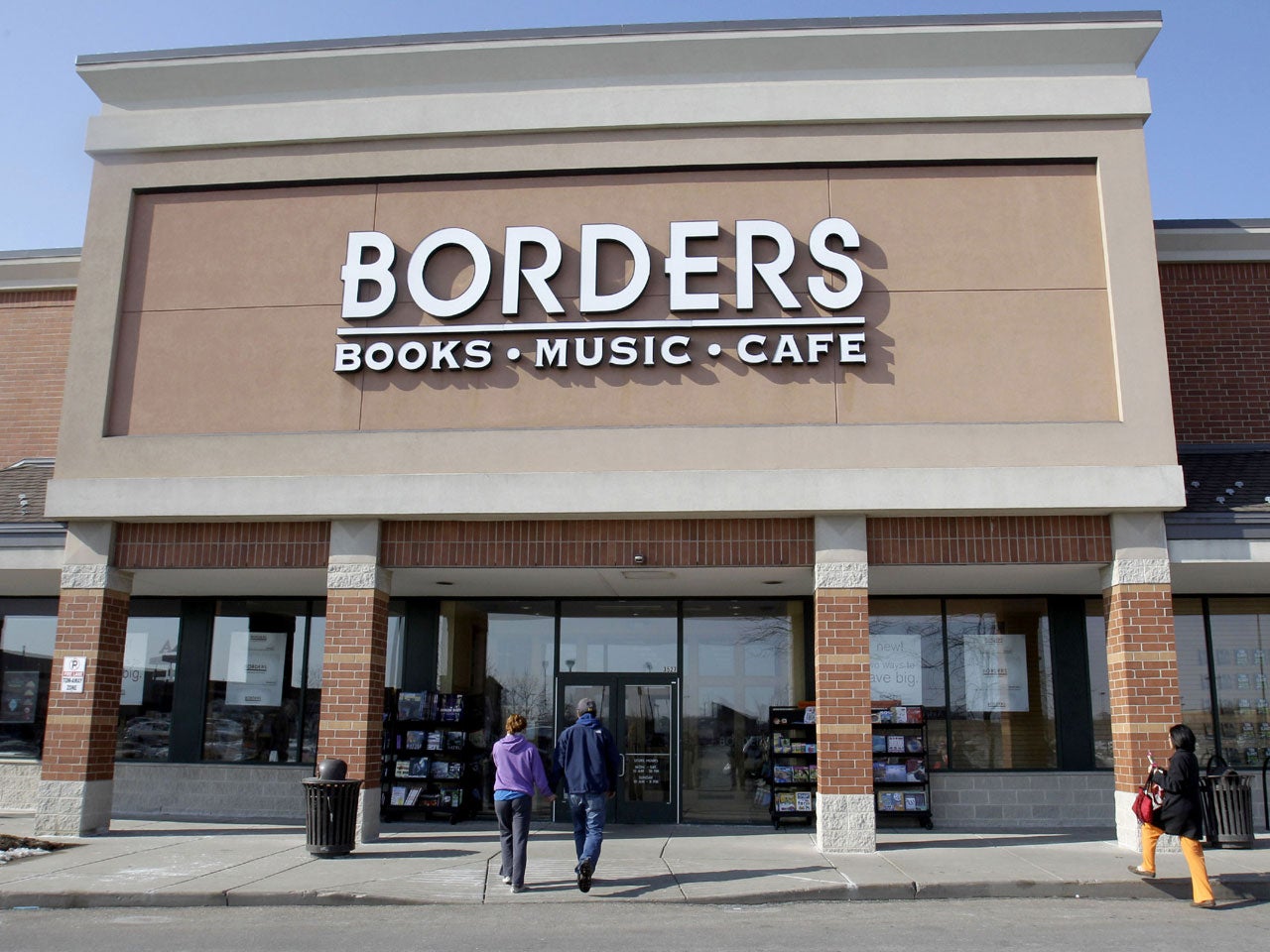 Borders books to close, along with 10,700 jobs
NEW YORK - There will be no storybook ending for Borders. The 40-year-old book seller could start liquidating its 399 remaining stores as early as Friday.
The Ann Arbor, Michigan-based chain, which helped pioneer the big-box bookseller concept, is seeking court approval to liquidate after it failed to receive any bids that would keep it in business. The move adds Borders to the list of retailers that have failed to adapt to changing consumers' shopping habits and survive the economic downturn, including Circuit City Stores Inc., Blockbuster and Linens 'N Things.
On Thursday, Borders is expected to ask the U.S. Bankruptcy Court of the Southern District of New York at a scheduled hearing to allow it to be sold to liquidators led by Hilco Merchant Resources and Gordon Brothers Group. If the judge approves the move, liquidation sales could start as soon as Friday; the company could go out of business by the end of September.
Borders' attempt to stay in business unraveled quickly last week, after a $215 million "white knight" bid by private-equity firm Najafi Cos. dissolved under objections from creditors and lenders. They argued the chain would be worth more if it liquidated immediately.
"We were all working hard toward a different outcome, but the headwinds we have been facing for quite some time, including the rapidly changing book industry, e-reader revolution, and turbulent economy, have brought us to where we are now," said Borders Group President Mike Edwards in a statement.
Simba Information senior trade analyst Michael Norris said a Borders liquidation could have far-reaching effects, putting thousands of people out of work at a time of high unemployment, particularly in Michigan where Borders is based. The chain, which has been shrinking in recent years, currently has 10,700 employees.
Norris predicts the closing also could cause sales of electronic books to fall. Borders, for one, entered the electronic book market with Canada's Kobo Inc. last year. Owners of the Kobo e-reader will still be able use Kobo software to buy and read books. And Kobo officials said users of Borders e-book accounts, which began transitioning to Kobo in June, will be able to access their e-books uninterrupted.
"Bookstore employees don't just sell books, they sell the activity of reading, and this decision throws thousands of them out of work," he said. "This industry is going to slowly figure out that a lot of e-book readers still use bookstores all the time to discover what's new before heading home to buy it for their e-reading device."
The loss of Borders stores will also deal a blow to U.S. shopping malls, according to real estate sources.
Borders' move to close 228 stores while it reorganized in bankruptcy protection already increased the collective vacancy rate of shopping centers that contained a Borders to 9.3 percent from 4.2 percent, estimated Chris Macke, senior real estate strategist at CoStar Group, the nation's largest provider of real estate data. Macke calculated the liquidation of the rest of the chain could increase the vacancy rate on that same basis to 18.8 percent. Borders stores average about 25,000 square feet (2,322 square meters), about half the size of a football field.
But perhaps the biggest impact of Borders going out of business will be to the consumer. Asia Lyons, 32, was at a loss Monday when she learned she would have to find somewhere new to shop for books. The New Yorker, a manager at Starbucks, buys 50 to 100 books a year for her and her daughter and usually buys them at the Borders near Penn Station.
"I like to see the book in front of me and know what I'm getting," she said. "I don't even know where another book store is around here."
It has been a long fall for Borders since Tom and Louis Borders opened their first store in 1971, selling used books in Ann Arbor. At its start, the brothers were mostly interested in offering other bookstores a system they developed for managing inventory.
But in 1973, the store moved to a larger location and shifted its focus to selling new books and expanding, helping pioneer the big-box bookstore concept along with Barnes & Noble Inc. At the time, Waldenbooks and B. Dalton mall chains, with small stores and 20,000 to 50,000 titles, were growing rapidly. The new superstores, by contrast, offered between 100,000 and 200,000 titles, as well as enticements to linger like comfortable chairs and attractive lighting.
Kmart Corp. saw the potential and acquired Borders in 1992, forming a book unit with Waldenbooks. It then spun the bookstores off as a separate company in 1995, the same year Amazon started selling books online.
Borders was slow to adapt to the changing industry and lost book, music and video sales to the Internet and other competition. Sales began to fall, leading to a revolving door of CEOs. By the time Borders' current CEO, financier Bennett LeBow, came aboard in May 2010 after investing $25 million in the company, bankruptcy was already looking like a strong possibility.
Borders filed for bankruptcy protection in February after being hurt by tough competition from online booksellers and discounters. It hoped to successfully emerge from bankruptcy protection by the fall as a smaller and more profitable company, but pressure from creditors and lenders eventually led the chain to put itself up for sale and finally, seek approval to liquidate.
At its peak, in 2003, Borders operated 1,249 Borders and Waldenbooks, but by the time it filed for bankruptcy protection in February that had fallen to 642 stores and 19,500 employees. Since then, Borders has shuttered more stores and laid off thousands.
Borders says it expects to be able to pay vendors for all expenses incurred during the bankruptcy cases.
Thanks for reading CBS NEWS.
Create your free account or log in
for more features.