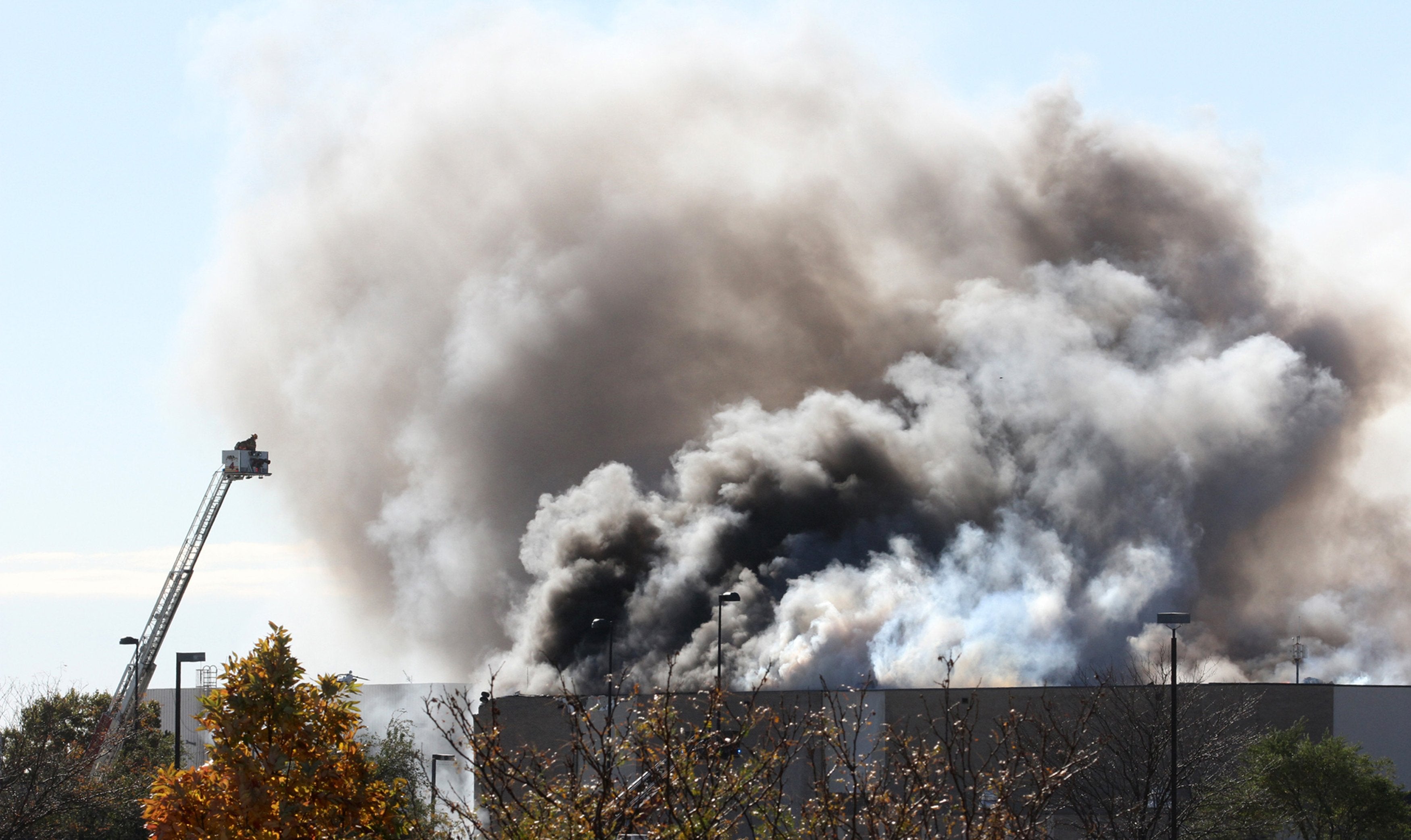 ​Bodies of Kansas plane crash victims recovered from wreckage
WICHITA, Kan. -- Authorities have removed the bodies of all four people who died when a small plane crashed into a flight training facility at a Wichita airport Thursday, along with the plane's cockpit voice recorder.
CBS affiliate KWCH reported that the bodies of three people trapped inside a flight simulator and the plane's pilot, 53-year-old Mark Goldstein, were removed by Saturday night.
The Flight Safety International Learning Center at Wichita Mid-Continent Airport was severely damaged when the twin-engine Beechcraft King Air 200 crashed into the top of the building shortly after takeoff Thursday. In addition to the four people who died, another five were injured.
Wichita Fire Marshal Brad Crisp said coroners were making positive identifications of the victims and notifying their next of kin. Investigators have not officially released the names of the people killed inside the building, although KWCH identified two of the three victims.
The family of Jay Ferguson, a FlightSafety instructor who was killed, told KWCH the 78-year-old had worked at the FlightSafety center for 29 years.
In a statement, his family said Ferguson was presented with the Wright Brothers Master Pilot Award last November. The award recognizes pilots that have been associated with aviation for 50 years and accident-free since their first solo flight.
Ferguson's co-workers described him as being an "excellent instructor with an eye for detail, having unbelievable energy... A fun guy, with a big heart who was always happy to help others; a wonderful human being," according to his family.
The husband and daughter of 48-year-old Nataliya Menestrina, a Russian translator for trainee pilots, told KWCH she was also killed.
"My wife was a very loving person, she was so happy to be an American citizen," her husband Larry Menestrina said. "I'm very proud of her, the type of woman that she was, and there will never be another person in my life like her."
Family and friends held a memorial service Friday night for Goldstein, KWCH reported.
"It's a tight knit community when you get around the airport," said Pat Pelkowski, who worked with Goldstein as an FAA air traffic controller for 20 years. "When I first got here he'd take you under his wing, he taught you what he knew, that was just his way."
National Transportation Safety Board spokesman Peter Knudson told the Wichita Eagle that investigators lowered someone wearing a harness into the rubble Friday night to retrieve the plane's cockpit voice recorder.
"We didn't want to wait until the building was safe to go into," Knudson told the newspaper. "We wanted to get that information as quickly as possible."
It is not known whether the flight data recorder survived the crash because it was not in an impact-resistant black box.
Thanks for reading CBS NEWS.
Create your free account or log in
for more features.