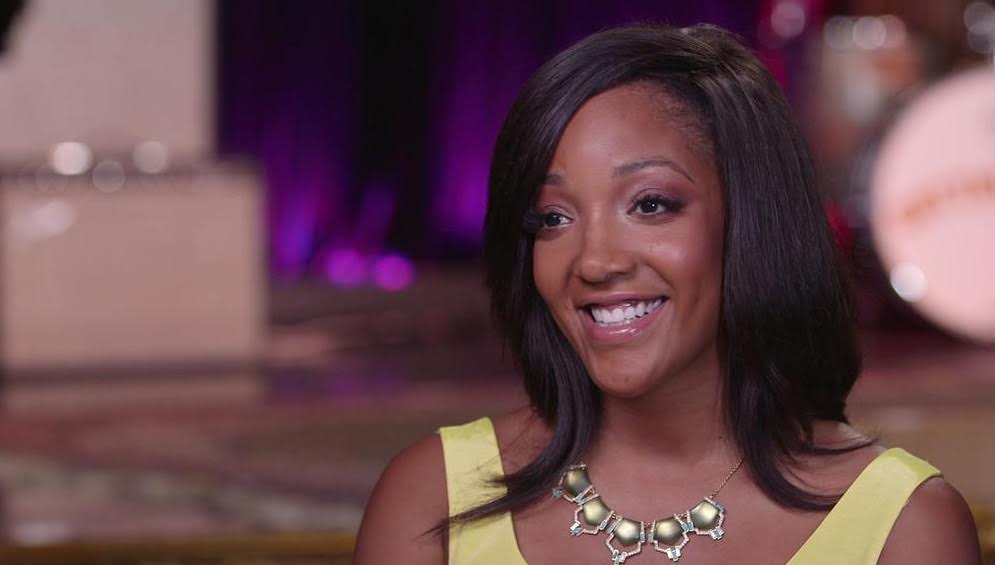 Black female country star Mickey Guyton's meteoric rise
When she first pursued her career in country music, Mickey Guyton was met with doubt, but now she's being called country music's next star, reports "CBS This Morning" co-host Gayle King.
It's still not rare, though, for people to be surprised when they find out she's a black country singer.
"I'll be in a cab ride and, you know, they'll ask me what I do. And I'm like, 'Oh, I sing.' And they're like, 'OK. Cool. What kind of music do you sing?' I'll be like, 'Country,' and they're like, 'What?' And I'm like 'Yeah, surprise.' And then it's true, they're interested," she said.
Guyton's steady rise through Nashville's country music scene began four years ago. The Texas native's powerful vocals have led her to stages everywhere from the White House to country mecca the Grand Ole Opry.
But she started, like so many others, singing in church.
"It wasn't until my church took a field trip to go see a Texas Rangers baseball game, and the announcer says, 'Please rise as 10-year-old LeAnn Rimes sings the National Anthem.' And I was just completely mesmerized because this little girl my age could sing like a grown woman. And I knew that that's what I wanted to do," Guyton said.
But when she told people she wanted to be a country-western singer, the reaction was usually unanimous.
"They think I'm crazy," Guyton said. "I mean, at that time, there wasn't anybody on the (country) charts African-American."
When she was 20 years old, she moved to Los Angeles to pursue her dream while attending college and working two part-time jobs. In 2011, she landed a deal with Capitol Records Nashville.
Guyton was still working at Nordstrom at the time, so she hadn't quite made it yet. Then she wrote "Better Than You Left Me."
"I wrote this song about a guy that completely shattered my heart. He was like my first love. I'd just moved to Nashville and I was on my way to my very first co-writing session and we're going back and forth and he was trying to come back into my life and I'm like, 'Where were you when none of this was going on? When I was struggling,' and then he says to me, 'Don't make me find someone else,'" she said.
That heartbreak turned into a record-breaking hit.
Guyton's single was added to 79 radio stations its first week, making it the highest debut ever in country music history.
She still remembers the moment she first heard it on the radio.
"My manager's driving in the car, and we're just sittin' there, talking, and yada-yada-yada. And all of a sudden, I hear this familiar song. And I'm thinking like, 'OK, this is a joke. Like, what? Is there, like, a CD in there?' And It was my song. And all I could do was just put my hand over my mouth, and just it doesn't feel real. And you're just like, 'This is what I dreamed about.' And it happened," she said.
Another dream would come true for Guyton when country music giant Brad Paisley asked her to join him on the "Crushin' It" world tour.
"I was at St. Jude Children's Hospital and all of a sudden my manager's calling me, so I step out and he's like, 'So Brad wants you to go on tour with him.' I'm like, 'Do I have a pulse?' And he was like, 'Yes.' So I was like, 'Of course,'" Guyton said.
Another feeling she won't forget is the one she gets when she looks out across a mass of fans and they all know the words to her songs.
"It's one of the greatest feelings. Like to see people singing the words to your song, it'll literally bring you to tears," she said.
Guyton's already made a mountain of accomplishments, but still dreams to work with Carrie Underwood and Keith Urban, but most of all, Dolly Parton.
"'Cause I just love her, and she's such a bad you-know-what. Like, even now," she said.
Want to know more about Mickey Guyton? She'll be answering your questions at3:30 pm EST on ourFacebook page.
Thanks for reading CBS NEWS.
Create your free account or log in
for more features.