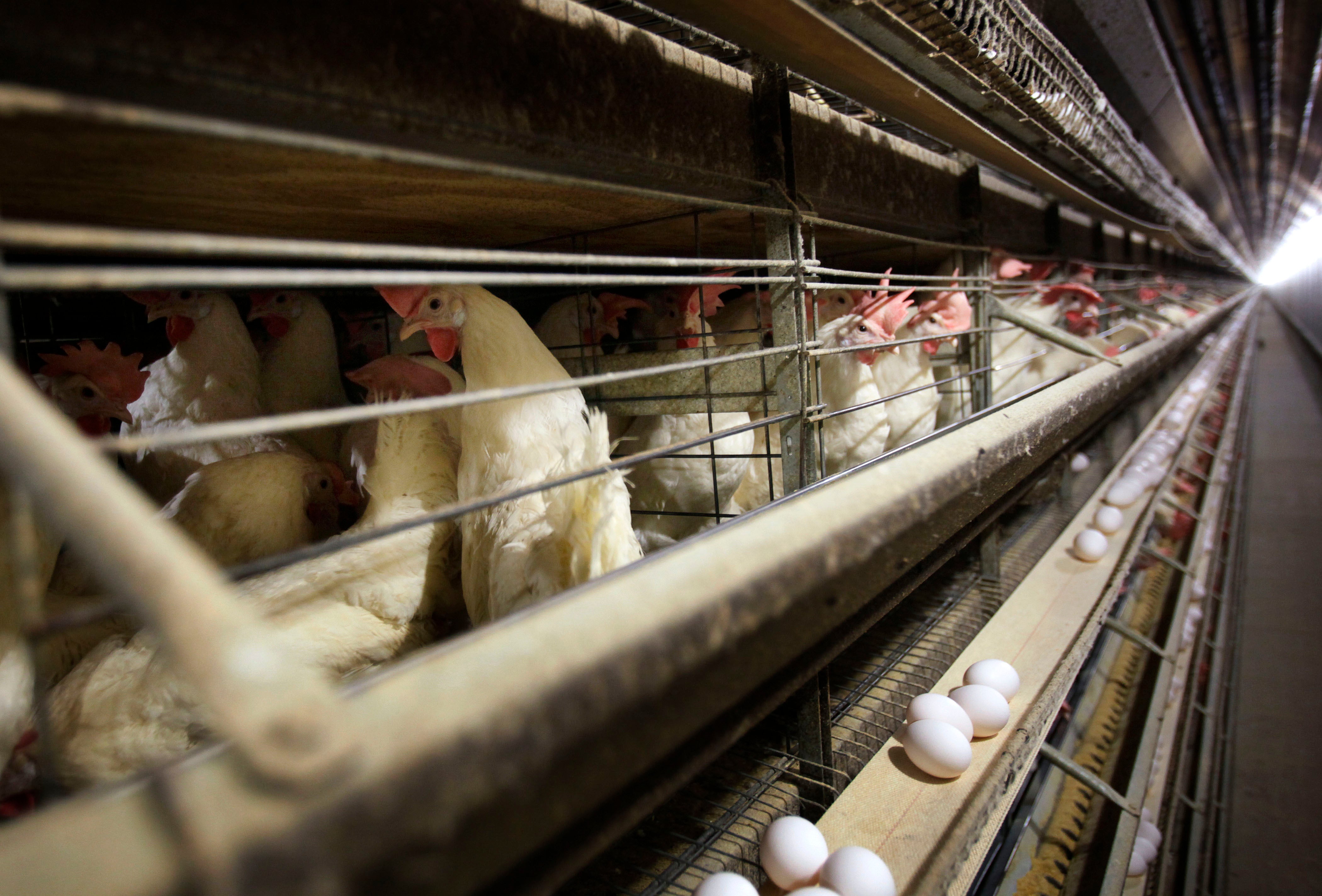 2 million more Minnesota chickens to be killed due to bird flu
MINNEAPOLIS -- One of the nation's largest egg producers says it will destroy 2 million egg-laying hens in Minnesota due to a highly contagious avian flu virus H5N2.
The development at the south-central Minnesota chicken farm brings the total of affected birds to 35 million in 15 states, with Minnesota and Iowa poultry flocks hit the hardest by the bird flu.
The chickens will be destroyed in the next four weeks at Rembrandt Enterprises farm in Renville, the Star Tribune reported Saturday.
The company's vice president of marketing, Jonathan Spurway, said one barn holding around 200,000 birds was infected, but the entire flock will be killed as a precaution.
Chickens at the farm have tested "presumptive positive" for the disease "despite the herculean efforts of Rembrandt's employees to keep our facilities virus-fee," Spurway said.
Rembrandt Enterprises suffered an outbreak in its Rembrandt, Iowa, facility May 1, contaminating one barn housing about 250,000 hens. A third plant in Thompson, Iowa hasn't been affected.
"We're doing everything we possibly can (to protect flocks), and we don't know of anyone who's doing anything we're not already doing," Spurway said. "The industry is lost for words."
Before Saturday's announcement, 88 Minnesota turkey and chicken farms had been affected by confirmed or presumed outbreaks of the H5N2 avian influenza virus, which had cost the state's producers around 5.8 million birds.
"There's an elevated state of awareness," Steve Olson, executive director of the Minnesota Turkey Growers Association, told CBS station WCCO last month. "They're going through flocks more often and looking for clinical signs."
The Minnesota Board of Animal Health announced Friday the cancellation of all exhibits featuring birds at the Minnesota State Fair this year to stem the spread of the H5N2 virus. The directive also prohibits exhibitions at county fairs, swap meets, petting zoos and sales.
North Dakota, Pennsylvania and West Virginia had already blocked poultry shows at their state and county fairs. The Ohio State Fair will prohibit poultry from affected states.
Last week, Nebraska Governor Pete Ricketts signed a state of emergency declaration after federal agriculture officials determined a second farm in the state had tested positive for the bird flu virus.
Thanks for reading CBS NEWS.
Create your free account or log in
for more features.