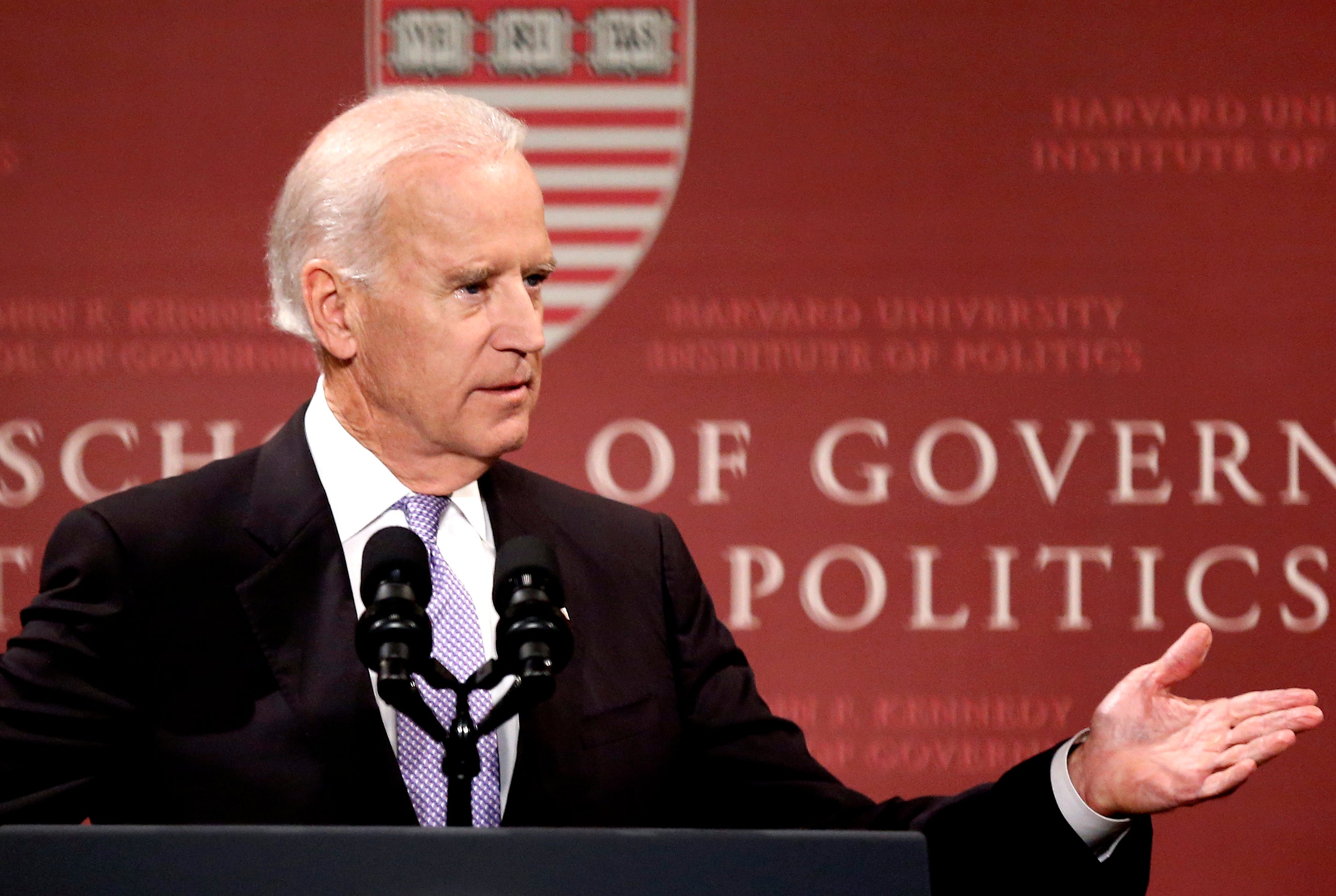 Biden apologizes to Saudi Arabia for ISIS comments
Vice President Biden called the Saudi Arabian minister of foreign affairs Tuesday to apologize for remarks he made about the country's commitment to fighting the Islamic State of Iraq and Syria (ISIS), marking the third time in a week he has had to reach out to a disgruntled foreign nation for his comments.
Last Thursday, Biden was publicly critical of Turkey, Saudi Arabia and the United Arab Emirates (UAE), three countries who are considered U.S. allies in the fight against ISIS. Saudi Arabia and the UAE have both participated in airstrikes against ISIS in Syria.
But he implied that their actions had helped cause the problem they are now working to solve.
"What did they do? They poured hundreds of millions of dollars and thousands of tons of weapons into anyone who would fight against Assad - except that the people who were being supplied were (Jabhat) al-Nusra and al-Qaida and the extremist elements of jihadis coming from other parts of the world," the vice president said during an question-and-answer session at Harvard University's Kennedy School of Government.
His office released a statement Tuesday saying, "Vice President Biden spoke today with Saudi Arabia's Minister of Foreign Affairs, Prince Saud Al-Faisal. The Vice President thanked the Foreign Minister for Saudi Arabia's strong support in the shared fight against ISIL and he clarified his recent remarks regarding the early stages of the conflict in Syria. The two agreed that the issue was closed."
Biden similarly called "to clarify comments" about Turkish President Recep Tayyip Erdogan Saturday after saying at the same event that Erdogan had admitted in a private phone call that Turkey made mistakes by helping violent militants in Syria.
An angry Erdogan had denied saying that and countered that Biden would become "history to me" over the comments.
Biden's comments about the UAE also prompted that country to demand a "formal clarification" of the remarks, which was issued by his office Sunday.
"He clarified that his recent remarks regarding the early stages of the conflict in Syria were not meant to imply that the UAE had facilitated or supported ISIL, Al Qaeda, or other extremist groups in Syria," said a statement from his office.
Thanks for reading CBS NEWS.
Create your free account or log in
for more features.