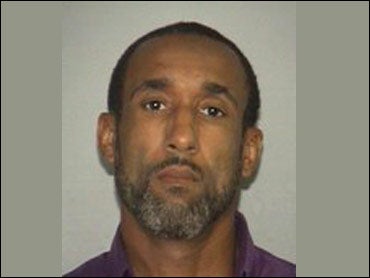 Best Songs Of The Century?
Judy Garland singing Over the Rainbow and Bing Crosby dreaming of a White Christmas top the 365 "Songs of the Century" announced by the National Endowment for the Arts and the Recording Industry Association of America.
The list — announced Wednesday — is designed as a way for schools to teach the appreciation of how music is developed, they said in a joint statement. An NEA official said the songs could also open a window on social and economic conditions of the times when they appeared. They are almost all American popular songs.
Rounding out the top five: White Christmas by Bing Crosby; This Land Is Your Land by Woody Guthrie; Respect by Aretha Franklin; and American Pie by Don McLean.
The Top 20
Over the Rainbow — Judy Garland

White Christmas — Bing Crosby

This Land is Your Land — Woody Guthrie

Respect — Aretha Franklin

American Pie — Don McLean

Boogie Woogie Bugle Boy — The Andrews Sisters

West Side Story — Original Cast

Take Me Out To The Ball Game — Billy Murray

You've Lost That Lovin Feelin — The Righteous Brothers

The Entertainer — Scott Joplin

In The Mood — Glenn Miller Orchestra

Rock Around the Clock — Bill Haley & The Comets

When the Saints Go Marching In — Louis Armstrong

You Are My Sunshine — Jimmie Davis

Mack the Knife — Bobby Darin

Satisfaction — The Rolling Stones

Take the 'A' Train — Duke Ellington Orchestra

Blueberry Hill — Fats Domino

God Bless America — Kate Smith

Stars and Stripes Forever — Sousa's Band

This Land Is Your Land was written as Guthrie's retort to Irving Berlin's God Bless America, ranked 19th.

The list includes a wide selection of pop, rock, jazz, country, and patriotic songs from all decades, with the 1950s and 1960s especially well-represented. Rapper's Delight by the Sugar Hill Gang is the highest-ranked rap song, at No. 162.

The top 20 also cover a wide variety of copositions. Among them are Mack the Knife from Kurt Weill's Threepenny Opera, Scott Joplin's The Entertainer, the entire score of Stephen Sondheim and Leonard Bernstein's musical West Side Story and John Philip Sousa's march The Stars and Stripes Forever, played by his band.

Sousa did not conduct his band for recordings, by the way, disdaining recordings as "canned music" — a phrase he coined.

The list was compiled from "about 200" ballots filled out by musicians, critics, industry professionals, elected officials, and amateur music fans, RIAA spokeswoman Amy Weiss said. Voters chose from a list of 1,100 songs selected for popularity and historical significance.

"We wanted a broad cross-section of people who cared about music," Weiss said.

Weiss said the RIAA sent out about 1,300 ballots and around 200 were returned.

"American music has touched everyone's lives throughout its short history," said Hilary Rosen, president of the recording group. "It's the perfect educational tool."

Scholastic Inc., a publisher of textbooks, will furnish teaching material to be ready in the autumn for free distribution to teachers.

"This project demonstrates that the recording industry takes seriously its role as a caretaker of our nation's cultural heritage," said NEA Chairman Bill Ivey.

Not everyone was impressed by the selections.

Bob George, director of the Archive of Contemporary Music, a nonprofit popular-music library in New York, said more recent pop-music genres such as electronic dance music, punk rock, and rap were given short shrift.

"These are songs a lot of people would recognize if they were white, middle-class and old," George said. "It's a great list for people who go to baseball games."

An informal survey of CBSNews.com producers, not all of whom are "white, middle-class and old," also found surprise and dismay at the choices on the list!

The past year has seen a spate of best-of music lists. Yesterday by the Beatles topped two separate best-song lists: one by Rolling Stone magazine and MTV, another by England's BBC Radio 2. Music-video channel VH1 picked (I Can't Get No) Satisfaction by the Rolling Stones as its No. 1 song. MTV and VHI are owned by Viacom, the parent company of CBSNews.com.

The RIAA list ranked Yesterday 56th and Satisfaction 16th.

©MMI Viacom Internet Services Inc. All Rights Reserved. This material may not be published, broadcast, rewritten, or redistributed. The Associated Press and Reuters Ltd. contributed to this report
Thanks for reading CBS NEWS.
Create your free account or log in
for more features.