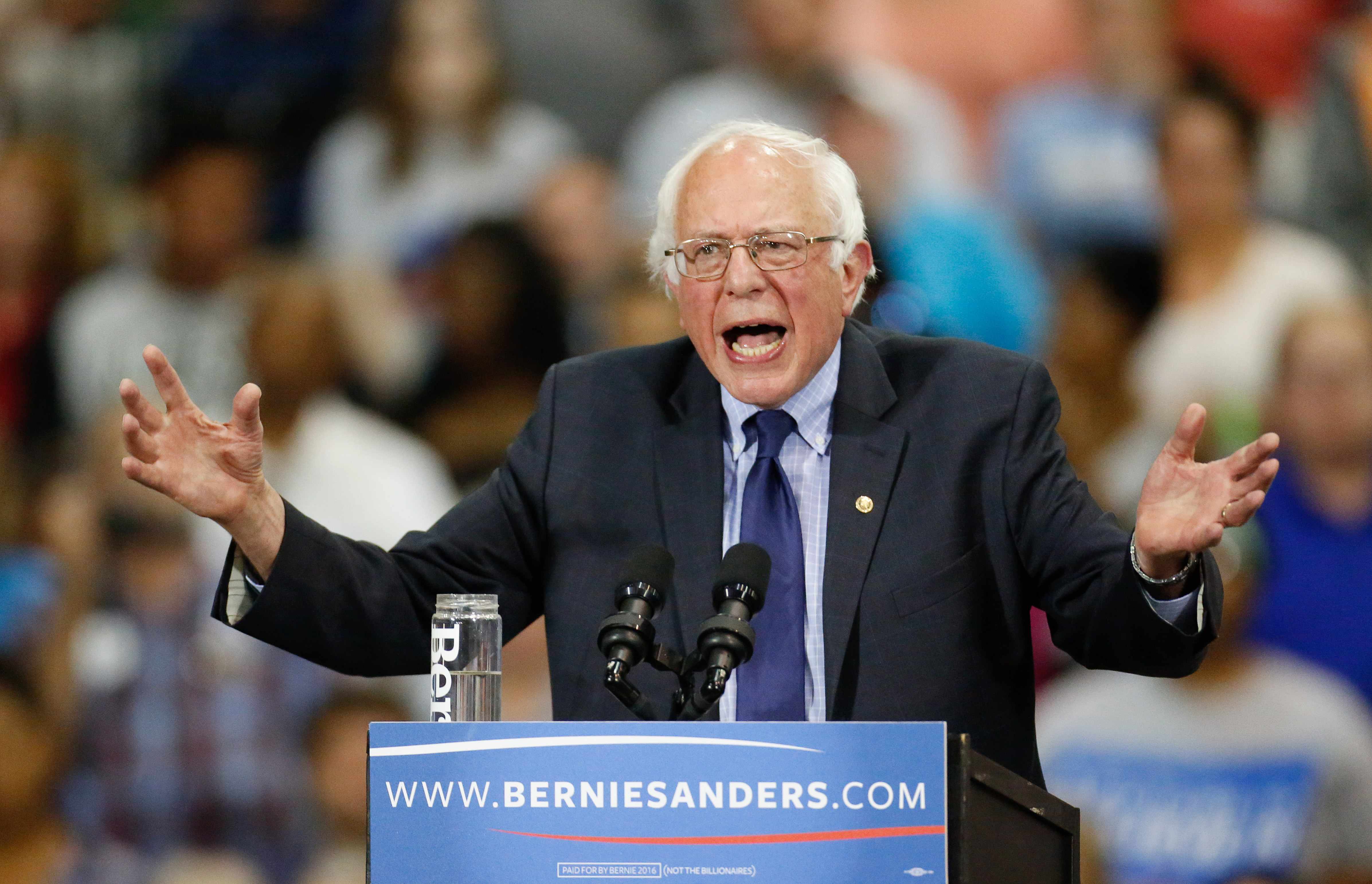 Bernie Sanders says he'll head to Democratic National Convention to fight for platform
Bernie Sanders said Tuesday that he plans to head to the Democratic National Convention to continue fighting for a progressive party platform this July.
But he didn't say in his carefully crafted statement that he's still fighting for the Democratic nomination. The Vermont independent said he will remain in the race "until the last vote is cast" because people in every state should have the opportunity to determine the next president.
"That is why this campaign is going to the Democratic National Convention in Philadelphia with as many delegates as possible to fight for a progressive party platform that calls for a $15 an hour minimum wage, an end to our disastrous trade policies, a Medicare-for-all health care system, breaking up Wall Street financial institutions, ending fracking in our country, making public colleges and universities tuition free and passing a carbon tax so we can effectively address the planetary crisis of climate change," Sanders said in the statement.
He said that Democrats should realize that the ticket with the best chance of winning November's general election is a candidate who can attract both independents and Democrats. Sanders has said that on average, he wins independents by a 2-1 margin.
The statement came after Hillary Clinton won four of the five states that held primaries on Tuesday -- Connecticut, Delaware, Maryland and Pennsylvania -- while Sanders won only Rhode Island.
Thanks for reading CBS NEWS.
Create your free account or log in
for more features.