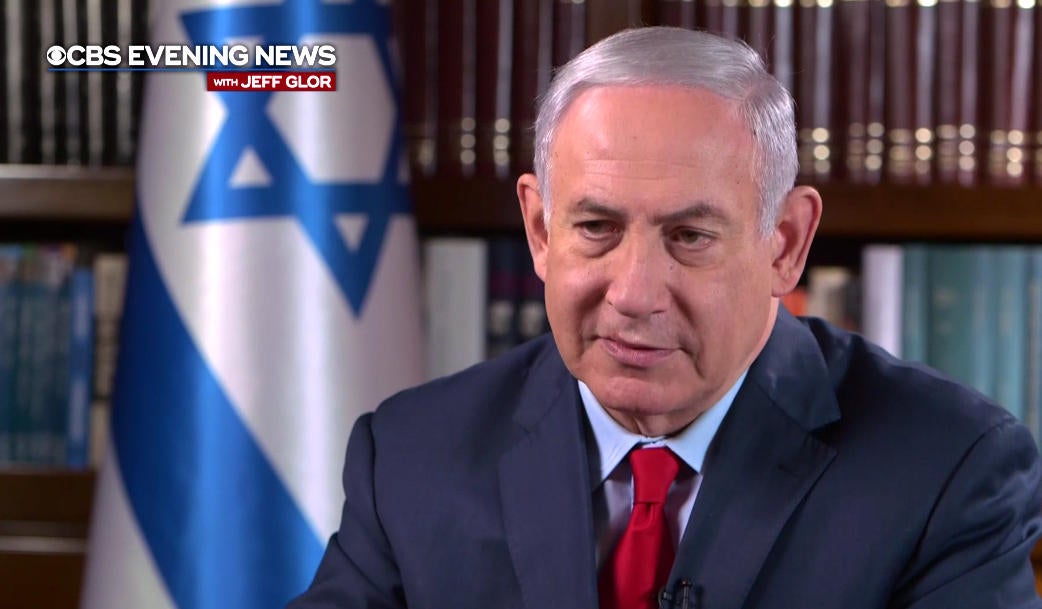 Netanyahu defends use of deadly force in Gaza, says Hamas put "children into the line of fire"
Israeli Prime Minister Benjamin Netanyahu on Tuesday defended the military's use of lethal force against Palestinians during anti-Israel protests along the Gaza border. In an interview with "CBS Evening News" anchor Jeff Glor, the prime minister said Palestinians put children in the line of fire.
Glor asked Netanyahu whether Israeli forces went too far.
"I don't know of any army that would do anything differently if you had to protect your border against people who say, 'We're going to destroy you, and we're going to flood into your country,'" Netanyahu told Glor. "You try other means. You try all sorts of means. You try non-lethal means, and they don't work, so you're left with bad choices.
"It's a bad deal, and then you try and you go for below the knee, and sometimes it doesn't work, and unfortunately these things are avoidable. If Hamas had not pushed them there, then nothing would happen. Hamas holds responsibility for doing this, and they're deliberately doing it."
Nearly 60 Palestinians were killed during Monday's mass protest, which came on the same day the U.S. officially moved its embassy to Jerusalem. Netanyahu put the blame for the death toll on Hamas, which controls Gaza.
"They're pushing civilians, women, children into the line of fire with the view of getting casualties," Netanyahu told Glor. "We try to minimize casualties. They're trying to incur casualties in order to put pressure on Israel, which is horrible."
Watch the full interview Tuesday, May 15 at 6:30-7:00 PM, ET on the "CBS Evening News" with Jeff Glor.
Thanks for reading CBS NEWS.
Create your free account or log in
for more features.