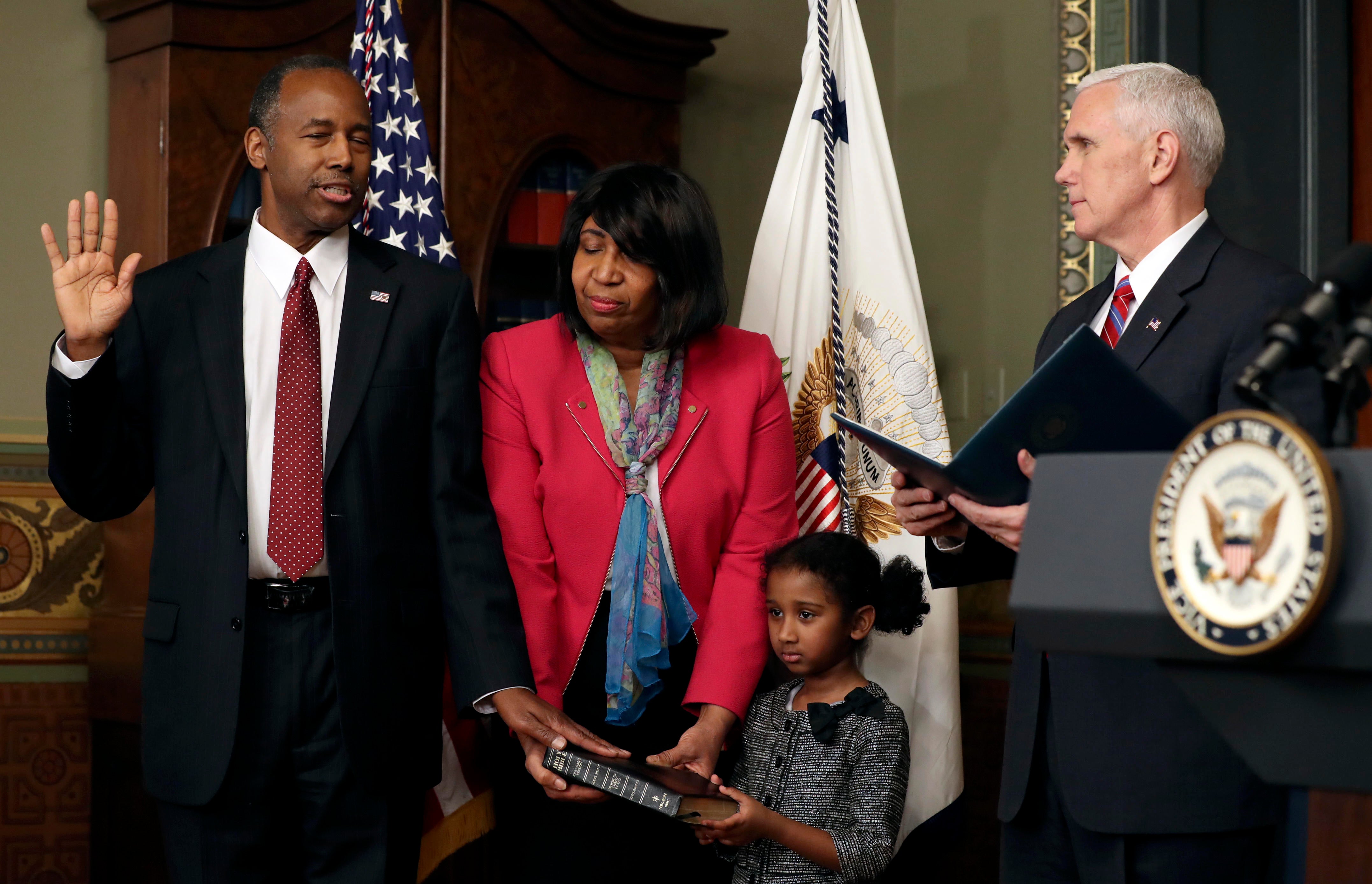 Ben Carson sworn in as Housing and Urban Development secretary
WASHINGTON -- Ben Carson has been sworn in as the next secretary of the Department of Housing and Urban Development.
The retired neurosurgeon and Republican presidential candidate was confirmed by the Senate earlier Thursday.
Vice President Mike Pence says he is confident that Carson will "open doors of opportunity" to some of the most vulnerable in the country.
Carson's selection for the position raised eyebrows because he never held public office and has no experience in housing or development issues. But he earned President Donald Trump's respect and confidence during the campaign.
"Ben Carson has a brilliant mind and is passionate about strengthening communities and families within those communities," Mr. Trump said in a December statement released by his team. "We have talked at length about my urban renewal agenda and our message of economic revival, very much including our inner cities. Ben shares my optimism about the future of our country and is part of ensuring that this is a Presidency representing all Americans. He is a tough competitor and never gives up."
Republicans have also praised Carson's life story. Carson grew up in inner-city Detroit and rose to the highest ranks of the medical profession.
He drew national political attention this year when he ran in the 2016 Republican primary race. Carson suspended his bid for the Republican presidential nomination last May.
Thanks for reading CBS NEWS.
Create your free account or log in
for more features.