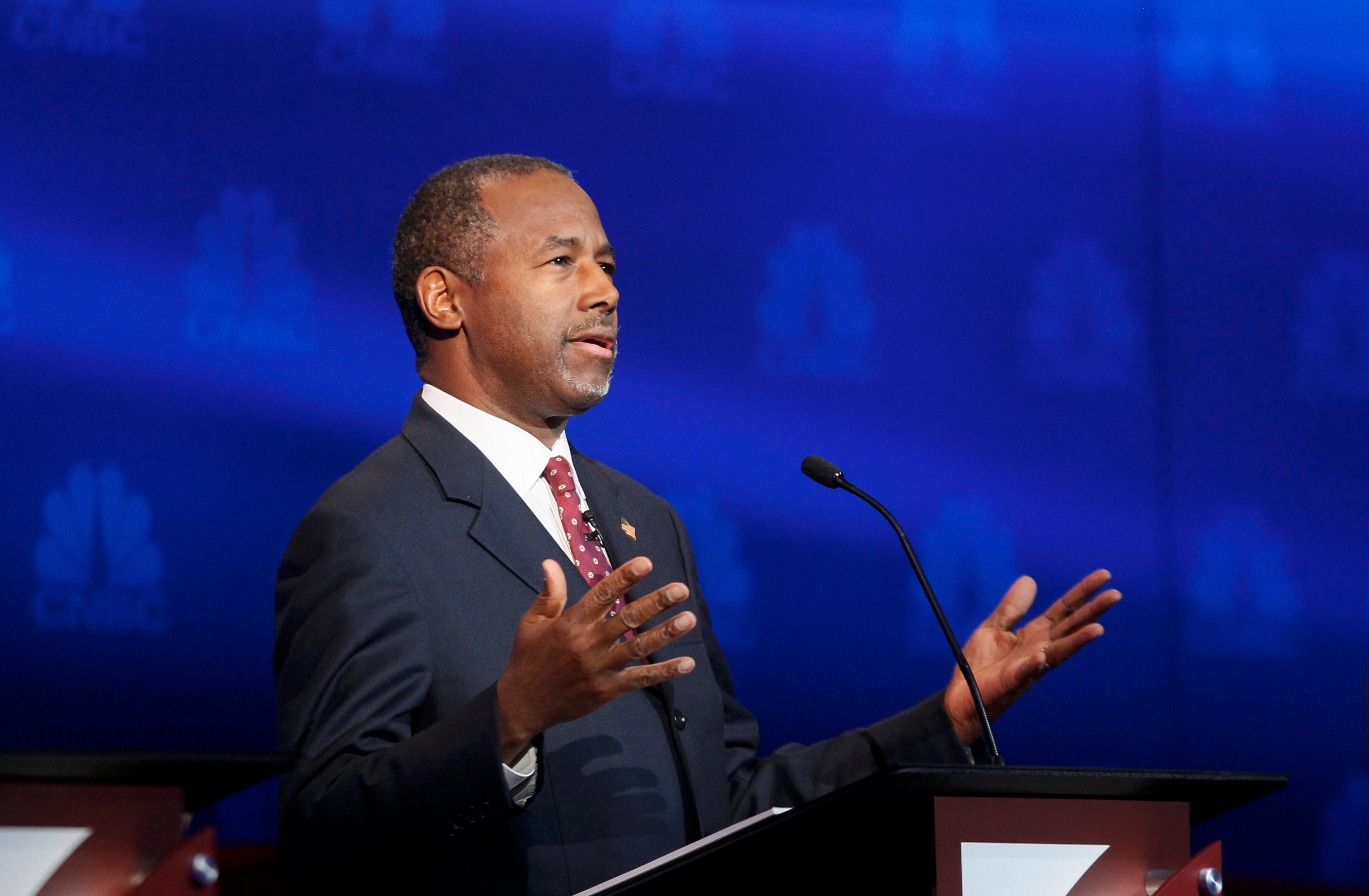 Ben Carson misstates political experience of founding fathers
Ben Carson has been facing questions about his lack of political experience since he announced his candidacy, so he wrote about it in a long Facebook post Wednesday night.
"I would like to deal with one question tonight in some detail," he wrote. "The issue is experience. Several people ask what they should tell their friends when people say 'I like Carson but he has no political experience.'"
To answer that argument, Carson agreed, writing, "I have no political experience. The current Members of Congress have a combined 8,700 years of political experience. Are we sure political experience is what we need."
It was what he wrote next that prompted some fact-checking: Carson asserted that every signer of the Declaration of Independence had "no elected office experience. What they had was a deep belief that freedom is a gift from God. They had a determination to rise up against a tyrannical King."
As the Wall Street Journal and the Washington Post pointed out Thursday evening, a majority of the 51 signers -- at least 27 -- had been elected to office, mostly to colonial assemblies. Those who had held elected office included Thomas Jefferson, John Adams, Samuel Adams, John Hancock, and Benjamin Franklin, among others.
Faced with this fact, Carson's web page was altered to read, "Every signer of the Declaration of Independence had no federal elected office experience."
The flaw in this Facebook edit, the Wall Street Journal pointed out, is that the signers couldn't have had federal elected experience "because there was no federal government prior to that time."
Thanks for reading CBS NEWS.
Create your free account or log in
for more features.