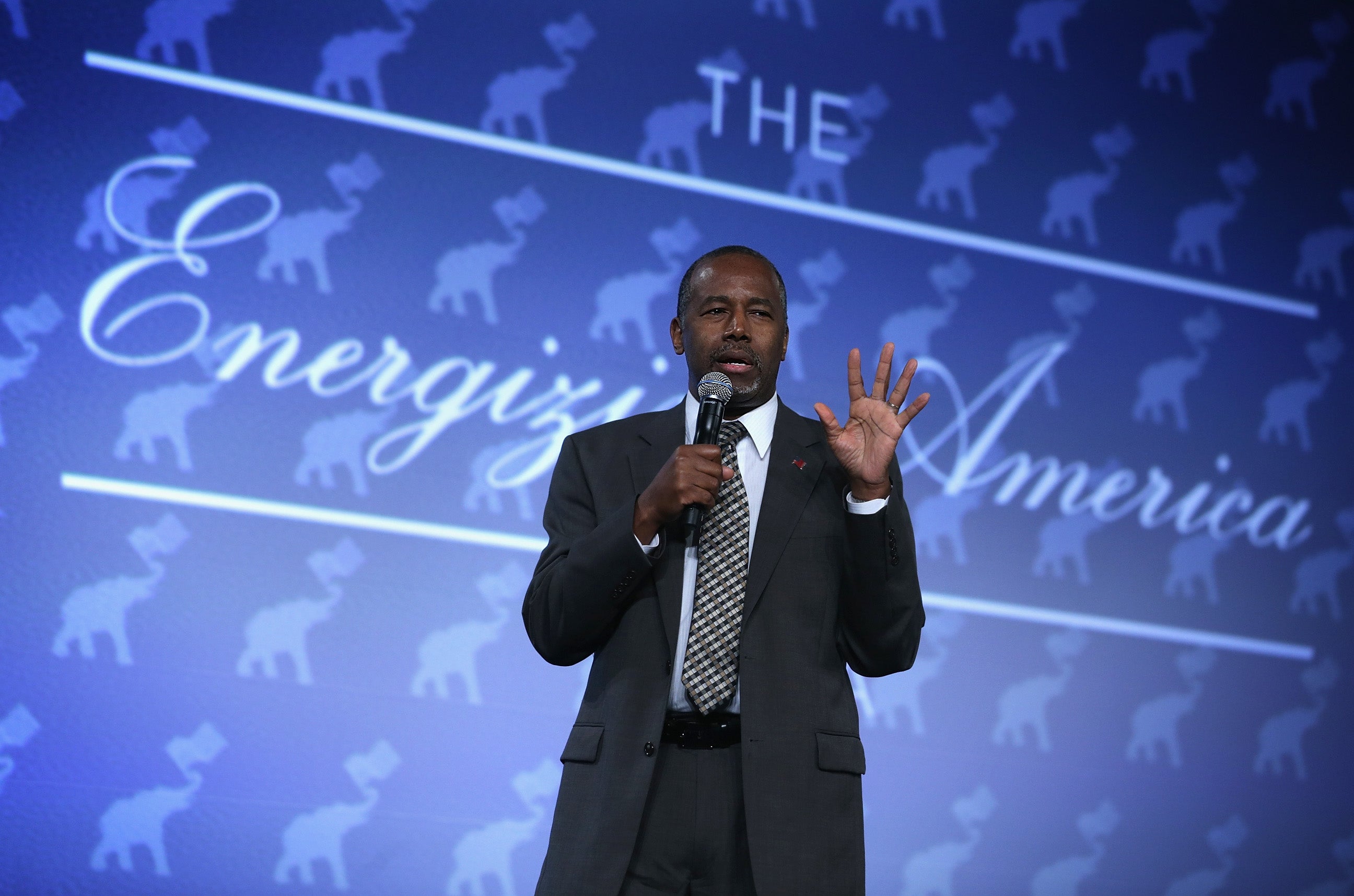 Ben Carson: CNN reports on violent past "a bunch of lies"
Republican presidential candidate Ben Carson is defending himself against recent CNN reports that questioned his claims of having a violent history as a child.
During an interview on CNN early Friday, Carson said the report was filled with "lies" and was "pathetic."
"I saw your article. I didn't see any elementary school friends there," he told CNN. "It's a bunch of lies. That's what it is. A bunch of lies, attempting to say that I'm lying about my history. I think it's pathetic."
Carson called the media's scrutiny of his candidacy unfair, compared to their investigations of Barack Obama, when the then-Illinois senator was running for the White House.
"Obama was not vetted like this," he said. It "doesn't even come close to what you guys are trying to do in my case."
"It is just garbage," the GOP contender added. "We have too many things that are important to deal with."
CNN had examined Carson's claims about his past and concluded it was unable to verify any of the violent incidents the retired neurosurgeon had written about in his best-selling memoir, "Gifted Hands," including stories that he had once tried to beat his mother with a hammer and had punched a classmate in the face. The network talked to several people who attended Carson's elementary, junior, and high school.
But on Fox News Thursday, Carson said, "Those claims are absolutely true. You know, I am 100 percent sure that they're true. And this is simply an attempt to smear and to deflect the argument to something else."
The Republican candidate defended one incident in particular, written widely about in press reports, where he said he once attempted to stab a friend he identified as "Bob" because of an argument over switching a radio station. Carson has repeatedly said it was a pivotal moment in his transformation from an angry youth to the calm, soft-spoken man he is today.
Carson also changed the names of some of the people portrayed in his book. "I never used the true names of people and books, you know, to protect the innocent. That's something that people have done for decades, for centuries. That's something that's commonly done," Carson told Fox. "The person that I tried to stab, you know, I talked to today said would they want to be revealed? They were not anxious to be revealed."
Carson disclosed further information about the victim of the stabbing victim, who he said was not just an acquaintance but "a close relative."
"I really don't want to get into the details of who that person was," he told Fox. "But, also, I want to point out how silly the CNN investigation is. Because when I would have flashes of temper, it would only be the people directly involved."
Republican rival Donald Trump, whose lead in national polls has dwindled with Carson's recent rise in popularity, went on a Twitter screed against the GOP contender for the recent CNN reports:
Thanks for reading CBS NEWS.
Create your free account or log in
for more features.