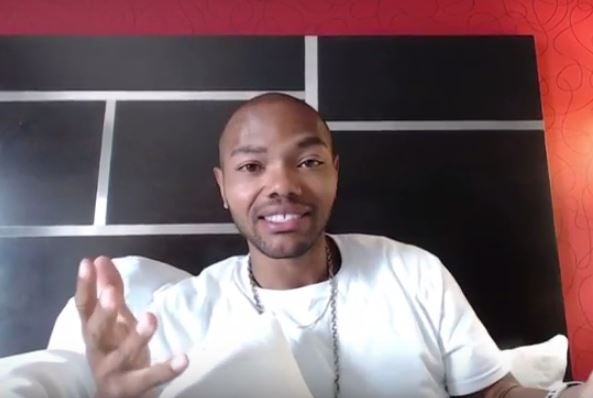 Dead Baton Rouge shooter attacked police on his birthday
BATON ROUGE, La. -- The deceased suspect in the deadly shooting of Baton Rouge law enforcement officers appeared to have attacked police on his 29th birthday, CBS News has learned.
The suspect has been identified as a black male named Gavin Eugene Long of Kansas City, Missouri, sources tell CBS News. He was born on July 17, 1987.
According to a military source, Long left the Marines in 2010 with an honorable discharge. His final Marine rank was E-5 (sergeant).
Military records show he received several medals during his military career, including one for good conduct, and received an honorable discharge.
Long's last known address was in Kansas City, Missouri and law enforcement officers converged on a house there this afternoon.
One suspect was killed and two others might still be at large, Casey Rayborn Hicks, a spokeswoman for the East Baton Rouge Sheriff's Office, previously said. However, Louisiana state police said Sunday afternoon there is "no active shooter" in Baton Rouge.
A state police spokesman said that the two "persons of interests" who were detained earlier Sunday had been released.
Major Doug Cain said late Sunday that the individuals from Addis were questioned and released but that the investigation was still ongoing.
He said no charges were filed against them.
Cain said authorities are still looking to see if the man who opened fire on police in Baton Rouge had any help -- "indirectly, directly here or at home."
Three Baton Rouge law enforcement officers were killed and three others wounded Sunday, less than two weeks after a black man was shot and killed by police here in a confrontation that sparked nightly protests across the city that reverberated nationwide.
CBS News has learned that Long rented a white Chevy vehicle in Kansas City, Missouri, on July 12 and drove to Baton Rouge.
Law enforcement sources tell CBS News that Long used the pseudonym of Cosmo Setepenra online. He posted at least one video on YouTube about oppression and police protests.
Long also briefly attended the University of Alabama. University spokesman Chris Bryant said Sunday evening that Long was a student for one semester in the spring of 2012.
Bryant said university police had no interaction with Long during that time.
Police involved in the shooting included officers with the Baton Rouge Police Department and deputies from the East Baton Rouge Sheriffs Office.
Police responded to a report of officers shot at a location on Airline Highway near Old Hammond Highway around 9 a.m., CBS affiliate WAFB reported.
A law enforcement source told CBS News senior investigative producer Pat Milton that police were called to the location on Airline Highway, less than a mile from the Baton Rouge Police Department headquarters, after someone reported a suspicious man with a weapon.
A witness tells CBS affiliate WAFB that he saw a masked man in black shorts and shirt running from the scene where three Baton Rouge law enforcement officers were shot and killed.
Brady Vancel said the man looked like a pedestrian running with a rifle in his hand, rather than someone trained to move with a rifle.
Vancel said he'd gone to work on a flooring job on a street behind the gas station where authorities say the shooting occurred. He said he heard semi-automatic fire and perhaps a handgun.
He saw a man in a red shirt lying in an empty parking lot and "another gunman running away as more shots were being fired back and forth from several guns."
According to a WSJ source, the deceased suspect was affiliated with an anti-government group.
A law enforcement source in Baton Rouge tells CBS News correspondent David Begnaud one of the law enforcement officers was vacuuming his patrol car before he was shot. Video shows him vacuuming his patrol car, leaving the car wash area, then returning after getting a report of a man with a weapon.
A second slain officer was in the convenient store just before he was shot.
The source said the gunman's movements are being described as tactical and "gifted."
"He knew exactly what he as doing," the source said.
The source said the SWAT team moved in and shot the gunman, and it was captured on surveillance video.
The source has viewed videos which are said to have captured "almost everything."
It is the fourth high-profile deadly encounter in the United States involving police over the past two weeks. The violence has left 12 people dead, including eight police officers, and sparked a national conversation over race and policing.
President Barack Obama said the slayings were attacks "on the rule of law and on civilized society, and they have to stop." He said there was no justification for violence against law enforcement and that the attacks are the work of cowards who speak for no one.
The attack began at a gas station on Airline Highway. The slain shooter's body was next door, outside a fitness center. Police said they were using a specialized robot to check for explosives near the body.
Gov. John Bel Edwards rushed to the hospital where the shot officers were taken.
"Rest assured, every resource available to the State of Louisiana will be used to ensure the perpetrators are swiftly brought to justice," Edwards said in a statement.
On Sunday afternoon, more than a dozen police cars with lights flashing were massed near a commercial area of car dealerships and chain restaurants on the highway. Police armed with long guns stopped at least two vehicles driving away from the scene and checked their trunks.
That area was about a quarter of a mile from a gas station, where almost nightly protests had been taking place.
Five officers were rushed to Our Lady of the Lake Regional Medical Center, hospital spokeswoman Ashley Mendoza said.
Of the two who survived the shooting, one was in critical condition and the other was in fair condition. Multiple police vehicles were stationed at the hospital, and a police officer with a long gun was blocking the parking lot at the emergency room.
One officer was sent to Baton Rouge General Medical Center and was being treated for non-life-threatening injuries, spokeswoman Meghan Parrish said.
Officers and deputies from the Baton Rouge Police Department and East Baton Rouge Sheriff's Office were involved, Hicks said.
The law enforcement officers have been identified as Officers Montrell Jackson, Brad Garafola, and Matthew Gerald.
Last week, police arrested and identified three young people who they say plotted to kill Baton Rouge cops using guns stolen from a pawn shop. Law enforcement said at a conference they believe it to be a substantial and credible threat on police officers in the Baton Rouge area.
Police-community relations in Baton Rouge have been especially tense since the death of 37-year-old Alton Sterling, a black man killed by white officers July 5 after a scuffle at a convenience store. The killing was captured on widely circulated cellphone video.
It was followed a day later by the shooting death of another black man in Minnesota, whose girlfriend livestreamed the aftermath of his death on Facebook. The next day, a black gunman in Dallas opened fire on police at a protest about the police shootings, killing five officers and heightening tensions even further.
Thousands of people have protested Sterling's death, and Baton Rouge police arrested more than 200 demonstrators.
Sterling's nephew condemned the killing of the three officers.
Terrance Carter spoke Sunday to The Associated Press by telephone, saying the family just wants peace and that his uncle would not want this violence.
Michelle Rogers said Sunday the pastor at her church had led prayers Sunday for Sterling's family and police officers, asking members of the congregation to stand up if they knew an officer.
Rogers said an officer in the congregation hastily left the church near the end of the service, and a pastor announced that "something had happened."
"But he didn't say what. Then we started getting texts about officers down," she said.
Rogers and her husband drove near the scene, but were blocked at an intersection closed down by police.
"I can't explain what brought us here," she said. "We just said a prayer in the car for the families."
Thanks for reading CBS NEWS.
Create your free account or log in
for more features.