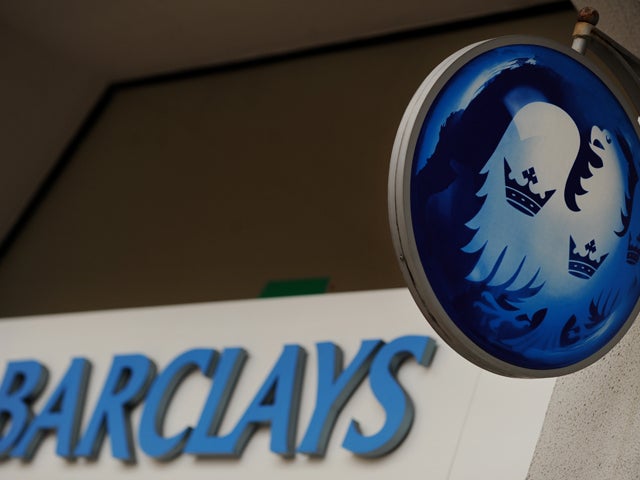 Barclays to pay largest civil fine in CFTC history
(CBS/AP) Britain's Barclays Bank (BCS-P) and its subsidiaries will pay roughly $453 million to settle charges that they tried to manipulate interest rates that can affect how much people pay for loans to buy homes and attend college.
Barclays PLC is one of several major banks reportedly under investigation for such violations.
The incidents occurred between 2005 and 2009 and sometimes took place daily, the U.S. Commodity Futures Trading Commission said Wednesday in announcing the settlement. A $200 million civil penalty levied against Barclays is the largest in the CFTC's history.
Barclays CEO defends large bank bonuses
Barclays fined over criminal allegations, dealings in Iran
Barclays to buy banking divisions from bankrupt Lehman Brothers
The CFTC said Barclays' employees tried to manipulate data used to determine the London interbank offered rate - known as LIBOR- and Euribor rates.
"As a result of instructions from Barclays' senior management, the Bank routinely made artificially low LIBOR submissions to protect Barclays' reputation from negative market and media perceptions concerning Barclays' financial condition," the CFTC said in a statement.
The LIBOR is an average rate set by banks each morning that measures how much they're going to charge each other for loans. That rate, in turn, affects rates on many loans for consumers and businesses.
Barclays also agreed to pay $160 million as part of an agreement with the Justice Department's criminal division on a related matter. It will also pay nearly $93 million to British regulators.
The Justice Department said its related criminal investigation continues. Barclays has agreed to cooperate with that probe.
The CFTC said Barclays' efforts to manipulate rates sought to benefit itself and other banks.
"Banks must not attempt to influence LIBOR or other indices based upon concerns about their reputation or the profitability of their trading positions," CFTC Chairman Gary Gensler said in a statement.
There was no evidence that Barclays succeeded in manipulating the published rate, a person with direct knowledge of the case said. This person spoke on condition of anonymity because the person wasn't authorized to speak publicly.
According to the CFTC, starting in 2005 Barclays based its proposed settings for the Libor on the requests of its derivatives traders who wanted to manipulate the rate to benefit their trading positions. The traders would ask their Barclays colleagues to adjust their rate proposals up or down.
A May 2007 email from a Barclays trader in New York illustrates this, the CFTC said. The email said: "Pls. go for 5.36 Libor again tomorrow, very long and would be hurt by a higher setting ... thanks."
Under the settlement, Barclays agreed to more strictly separate its traders from their colleagues involved in daily proposals for the Libor rate.
"This thing was about smoke, mirrors and sneaky backroom dealings with potentially dangerous effects on the world economy," CFTC Commissioner Bart Chilton said. "There has to be a sturdy firewall" between traders and bank employees who submit proposed Libor settings, he said.
Assistant Attorney General Lanny Breuer said that Barclays was the first bank to cooperate extensively with the investigation. Barclay's cooperation greatly helped the Justice Department in the probe, he said.
Britain's Financial Services Authority levied a fine of 59.5 million pounds ($92.7 million), the biggest fine ever imposed by the British regulator.
"Barclays' misconduct was serious, widespread and extended over a number of years," Tracey McDermott, acting director of enforcement and financial crime at the British agency, said in a statement. "The integrity of benchmark reference rates ... is of fundamental importance to both U.K. and international financial markets. Firms making submissions must not use those submissions as tools to promote their own interests."
Barclays President Bob Diamond also announced he and three senior bank executives were waiving any bonus for the year as a result of the case.
The other executives include Group Finance Director Chris Lucas, Chief Operating Officer Jerry del Missier and Chief Executive of Corporate and Investment Banking Rich Ricci.
Thanks for reading CBS NEWS.
Create your free account or log in
for more features.