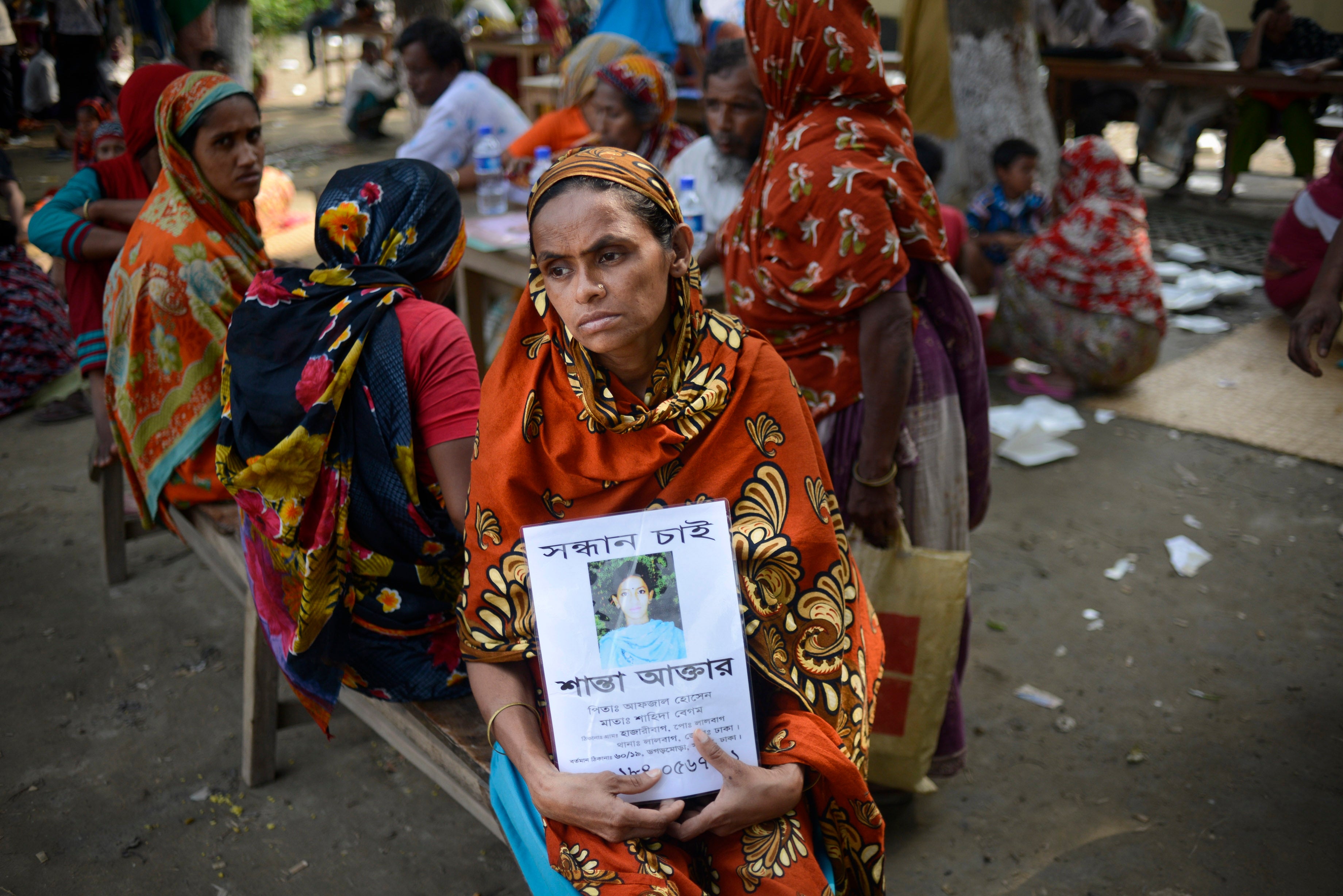 Bangladesh garment workers get union rights, higher pay in wake of deadly factory collapse
DHAKA, Bangladesh Bangladesh's government agreed Monday to allow the country's garment workers to form trade unions without prior permission from factory owners, the latest response to a building collapse that killed more than 1,100 people and focused global attention on the industry's hazardous conditions.
The Cabinet decision came a day after the government announced a plan to raise the minimum wage for garment workers, who are paid some of the lowest wages in the world to sew clothing bound for global retailers. Both moves are seen as a direct response to the April 24 collapse of an eight-story building housing five garment factories, the worst disaster in the history of the global garment industry.
Government spokesman Mosharraf Hossain Bhuiyan said the Cabinet approved an amendment to the 2006 Labor Act lifting restrictions on forming trade unions in most industries. The old law required workers to obtain permission before they could unionize.
"No such permission from owners is now needed," Bhuiyan told reporters after the Cabinet meeting presided over by Prime Minister Sheikh Hasina. "The government is doing it for the welfare of the workers."
Local and international trade unions have long campaigned for such changes.
Though the 2006 law technically allowed trade unions — and they exist in many of Bangladesh's other industries — owners of garment factories never allowed them, saying they would lead to a lack of discipline among workers.
There was no immediate comment from owners or union leaders on Monday's decision.
On Sunday, the government set up a new minimum wage board that will issue recommendations for pay raises within three months, Textiles Minister Abdul Latif Siddiky said. The Cabinet will then decide whether to accept those proposals.
The wage board will include representatives of factory owners, workers and the government, he said.
The collapse of Rana Plaza has raised alarm about conditions in Bangladesh's powerful garment industry.
Bangladesh is the third-biggest exporter of clothes in the world, after China and Italy. There are 5,000 factories in the country and 3.6 million garment workers.
But working conditions in the $20 billion industry are grim, a result of government corruption, desperation for jobs, and industry indifference. Minimum wages for garment workers were last raised by 80 percent to 3,000 takas ($38) a month in 2010 following protests by workers.
Since 2005, at least 1,800 garment workers have been killed in factory fires and building collapses in Bangladesh, according to research by the advocacy group International Labor Rights Forum.
In November, 112 workers were killed in a garment factory in Dhaka, the Bangladeshi capital. The factory lacked emergency exits, and its owner said only three floors of the eight-story building were legally built.
The Rana Plaza owner and eight other people, including garment factory owners, have been detained in the collapse investigation. Authorities say the building owner added floors to the structure illegally and allowed the factories to install heavy equipment that the building was not designed to support.
As of Monday, rescue workers said 1,127 bodies had been recovered from the ruins of the fallen building, where thousands were working at the time of the disaster. Teams were using hydraulic cranes, bulldozers, shovels and iron cutters to uncover bodies.
"We are still removing the rubble very carefully as dead bodies are still coming up," said Maj. Moazzem Hossain, a rescue team leader.
Hossain said they are trying to identify badly decomposed bodies by their identity cards.
On Friday, the search teams received a much-needed morale boost when they found a seamstress who survived under the rubble for 17 days on dried food and bottled and rain water.
The Textiles Ministry has also begun a series of factory inspections and has ordered about 22 closed temporarily for violating safety and working standards.
Thanks for reading CBS NEWS.
Create your free account or log in
for more features.