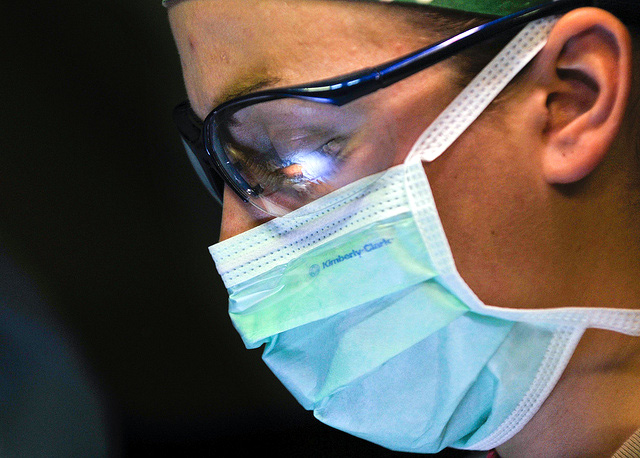 Bad service in health care -- is there no cure?
Although the word "customer" seems awkward in a medical setting, there's no time we want or need better customer service than when we're in the doctor's office or hospital. And while we may (hopefully/usually) receive good clinical treatment, it is rare that we get particularly good -- much less great -- customer service.
Look up "quality of care" in most any medical publication and you'll find a variety of definitions, mainly focused on the delivery of medical treatment. Translated to more commercial terms, it's basically saying "get the right item in the box to the customer, as ordered, as efficiently and error-free as possible." But you'll be hard-pressed to find any definition that includes anything resembling customer service.

This is as close as the World Health Organization comes in its own six-part definition of "quality of care":
Acceptable/patient-centered, delivering health care which takes into account the preferences and aspirations of individual service users and the cultures of their communities
"Acceptable"? "Aspirations of service users"? "Cultures of communities"? How about being empathetic, pleasant, and trying to make people as happy as possible in what are typically not their happiest experiences?
To be sure, there are good, caring professionals in the field -- wonderful doctors, nurses and staff trying to do the best jobs they possibly can. But -- to borrow a medical term -- holistically, almost everything about the system conspires against good customer service: There's the nightmare that is health insurance and the cost and psychological effect of liability. The often thankless and underpaid front line of general/family practice, now desperately short of doctors. Overburdened schedules, unnecessary visits and testing ("defensive medicine"), and yes, difficult customers (just like any other business).
Feeling more like victims than patients, more and more people who can afford it have turned to "concierge medicine"; a retainer- or fee-based system that gives doctors a direct financial incentive to provide a high level of personal service, and patients the right to demand it. But this controversial industry, with its elitist connotations, is not a realistic option for the masses.
So must we resign ourselves to accepting a bleak customer service prognosis for health care?
I don't pretend for a second that the challenges of the health care industry aren't very real, very big problems; they're as real and big as they come. I know many doctors and I can't comprehend (and surely don't envy) what most of them have to deal with. But I also know that great customer service can exist in even the most difficult industry. And despite the seemingly insurmountable obstacles, there are bright spots. Here are some that I've had the pleasure of experiencing firsthand:
Years ago I was a patient at our area's top radiology lab, and the service -- from sign-in, to scan, to "so long" -- was so extraordinary that I married the founding physician's daughter (OK, that's not why I married her, but it spoke well of her DNA).

My dentist is all about service, and has clearly built his practice around making his patients happy. Deal with anyone in his office and (as is only fitting) you'll get nothing but smiles. Kudos to Dr. Blum.


My ophthalmologist happily talks to patients on the phone just about any time, day or night, on call or not, because he doesn't want them to have to wait or worry. Shout out to Dr. Jacobson.
These docs all have busy practices, all the same challenges as any other provider, and lives and families of their own. But they decided not to let the system dictate the way they run their businesses or the way they treat their customers.

Although examples like these may be the exception and not the rule, I've heard enough other encouraging stories from people who've had truly wonderful customer experiences in the medical environment to know that, yes, great customer service in health care is possible.
Like any other well run business, rising above the industry norm comes down to motivation, uncompromising standards, great hiring and hard work. A physician may not be able to make insurance paperwork easier, but she can smile at patients, make appointments easy to schedule, apologize to the nervous patient in the unflattering gown for an excessive delay, or fire a rude receptionist.
I've often said that I'd rather have a doctor with a great bedside manner than the best medical skills, and I'm only being semi-facetious. Obviously, if I have something seriously wrong, I want the best clinician; we all do. But for the 99 percent of the time when things are (hopefully) more routine, a great customer service experience can be very powerful medicine.
Also on MoneyWatch:
Image courtesy of Flickr user isafmedia.
Thanks for reading CBS NEWS.
Create your free account or log in
for more features.