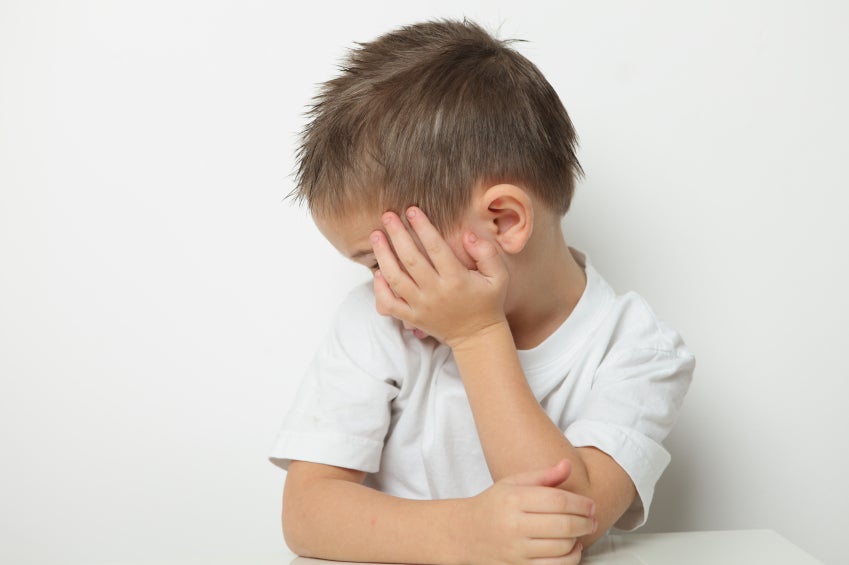 Autism rates rise 30 percent in two-year span: CDC
Autism in the United States remains on the rise, according to new government statistics.

One in 68 children have an autism spectrum disorder, according to the new numbers released Thursday from the Centers for Disease Control and Prevention. The statistics, collected in 2010 from 8-year-olds at 11 U.S. sites, reflect nearly a 30 percent rise in rates of the developmental disorder over the course of only two years.

"The number of children diagnosed with autism continues to rise" Dr. Coleen Boyle, director of CDC's National Center on Birth Defects and Developmental Disabilities, told reporters during a Thursday press conference. "More is understood about autism than ever before, but these numbers are an important reminder for a need for answers."

Autism spectrum disorders (ASDs) are a group of developmental issues that are shown to affect social, communication and behavioral functioning. The diagnosis includes milder forms of the disorder such as Asperger syndrome.
In May 2012, the last time the CDC released new autism numbers, 1 out of 88 children had the disorder based on data collected in 2008. At that time, the numbers represented a 25 percent raise from earlier figures of 1 in 110 U.S. children, suggesting a continual rise in the disorder in recent years.
The global prevalence of the disorder has increased between 20 and 30 times since the late 1960s and early 1970s, CDC researchers wrote in the new report, published March 27 in the CDC's journal, Morbidity and Mortality Weekly Report.
"Behind each of these numbers is a person living with autism," Liz Feld, president of the advocacy group Autism Speaks, said in a statement. "Autism is a pressing public health crisis that must be prioritized at the national level."
The number of kids identified with an autism spectrum disorder in the new report ranged from 1 in 175 children in Alabama to 1 in 45 children in New Jersey, which Boyle explained may be a factor of differences in community resources for diagnosing and serving children.
The new data showed similar trends to previously-released reports: Autism remains almost five-times more common among boys than girls, affecting 1 in 42 boys versus 1 in 189 girls. Also, white children are more likely to be identified as having the disorder than are black or Hispanic children.
Minority children face major health care disparities with autism as they tend to be the last diagnosed, and the last to receive care.
Almost half of kids identified with ASD have average or above average intellectual ability -- meaning an IQ above 85 -- compared to one-third of children affected a decade ago. The CDC urged professionals to use these new data to ensure children with autism are getting the intervention and services they need to prosper.
"The most important thing for parents to do is to act early when there is a concern about a child's development," said Dr. Marshalyn Yeargin-Allsopp, chief of CDC's Developmental Disabilities Branch. "If you have a concern about how your child plays, learns, speaks, acts, or moves, take action. Don't wait."
The CDC recommends parents "learn the signs. Act early," by knowing the developmental milestones children should reach from age 2 months to 5 years. A checklist for parents can be found here.
The new report did not address causes of autism, which have remained elusive for health care professionals. Recent research looking at county rates of the disorder found evidence of environmental exposures to toxins like pesticides and lead may contribute to autism.
A study released March 26 in the New England Journal of Medicine found evidence autism may related to clusters of abnormal cells in areas of the brain that control for social, emotion, communication functions. The findings suggest the disorder may start to develop in the womb.
Genetics mutations have also been identified as a risk factor.
The increased autism rates be a combination of increased awareness, better diagnosis by doctors and communities, and increased prevalence, said Boyle.
Thanks for reading CBS NEWS.
Create your free account or log in
for more features.