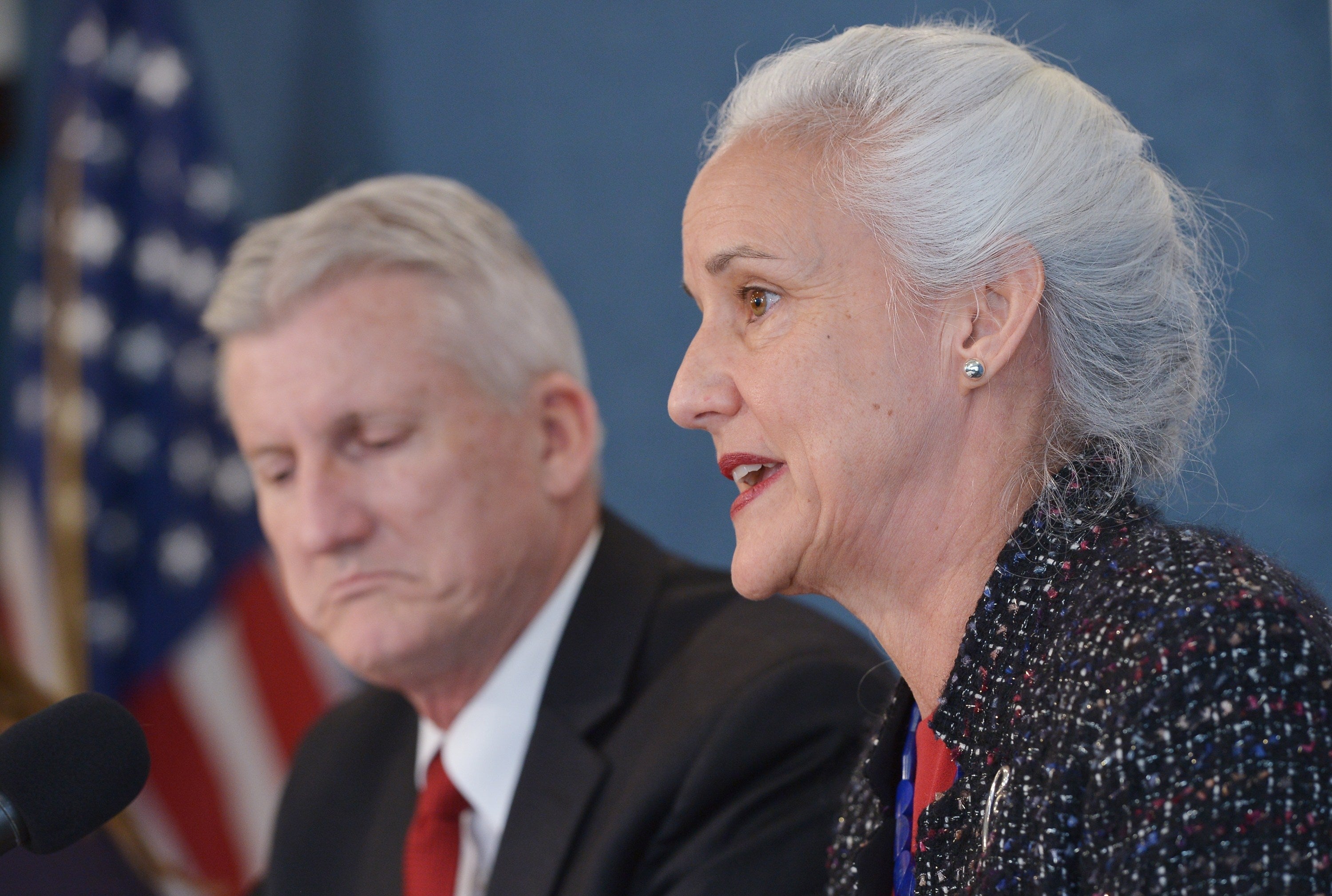 Gov't handling of kidnapped Americans "appalling"
WASHINGTON -- Parents of a missing journalist detained in Syria and the press freedom group Reporters Without Borders are calling on the White House to help bring the journalist home safely and to improve U.S. policy on hostage cases.
Marc and Debra Tice of Houston said Thursday that they are taking part in meetings for a White House policy review on how to handle hostage cases. Their son, Austin Tice, has been missing since 2012 - 906 days by his mother's count.
"After almost two-and-a-half years ... we feel like we need to let everybody know that our son is missing - and will you please help us get him home?" Debra Tice pleaded during a news conference at the National Press Club.
On Feb. 16, the family plans to launch an online campaign with support from USA Today, McClatchy Newspapers and other media companies, placing online ads with the message "Free Austin Tice." The parents are asking supporters to sign a petition to President Barack Obama to do more to bring Tice home.
Austin Tice disappeared in August 2012 while covering the civil war in Syria. Tice is a former Marine who has reported for The Washington Post, McClatchy Newspapers, The Associated Press, CBS and other outlets. He was one of the few journalists reporting from Damascus when he vanished. In 2012, Tice and the staff of McClatchy Newspapers won the prestigious George W. Polk Award for war reporting.
The circumstances surrounding his disappearance are still a mystery. It's not clear what entity is holding him, but it is not believed to be the Islamic State of Iraq and Syria (ISIS) or the Syrian government, the family said. The parents said they have been told by "credible sources" that Austin Tice is alive, reasonably well treated and that they need to be patient.
"There's a general confidence that he will come home safely," Marc Tice said. "That's about as much detail as we have."
The family has grown frustrated, though, with the U.S. government's coordination and sharing of information. Each agency has its own agenda, they said.
"It is appalling to us" that no single U.S. government entity is responsible for pursuing the safe return of Americans taken hostage abroad, said Debra Tice. "That has to change."
The family is advocating for a new U.S. policy that would provide a single point of accountability, responsible to the president, to pursue the safe return of hostages. They also are pushing the government to improve information sharing among government agencies and with families and to create protections for the hostages' interests and assets at home, such as online profiles, bank accounts and housing.
"We want to make sure that when Austin comes back, he has a life to come back to," Marc Tice said.
Delphine Halgand, the U.S. director of Reporters Without Borders, said no one is asking for the U.S. to change its policy against paying ransoms for hostages. In fact, no ransom has been requested in the Austin Tice case, his family said.
The parents have traveled to Beirut to meet with Syrian government officials themselves. They said the U.S. government should be more creative and responsive in its approach to reach their son's captors and initiate more diplomacy with the Syrians.
"We have a State Department whose purpose is diplomatic relations," Debra Tice said. "How do you have diplomatic relations with someone you won't speak to?"
Thanks for reading CBS NEWS.
Create your free account or log in
for more features.