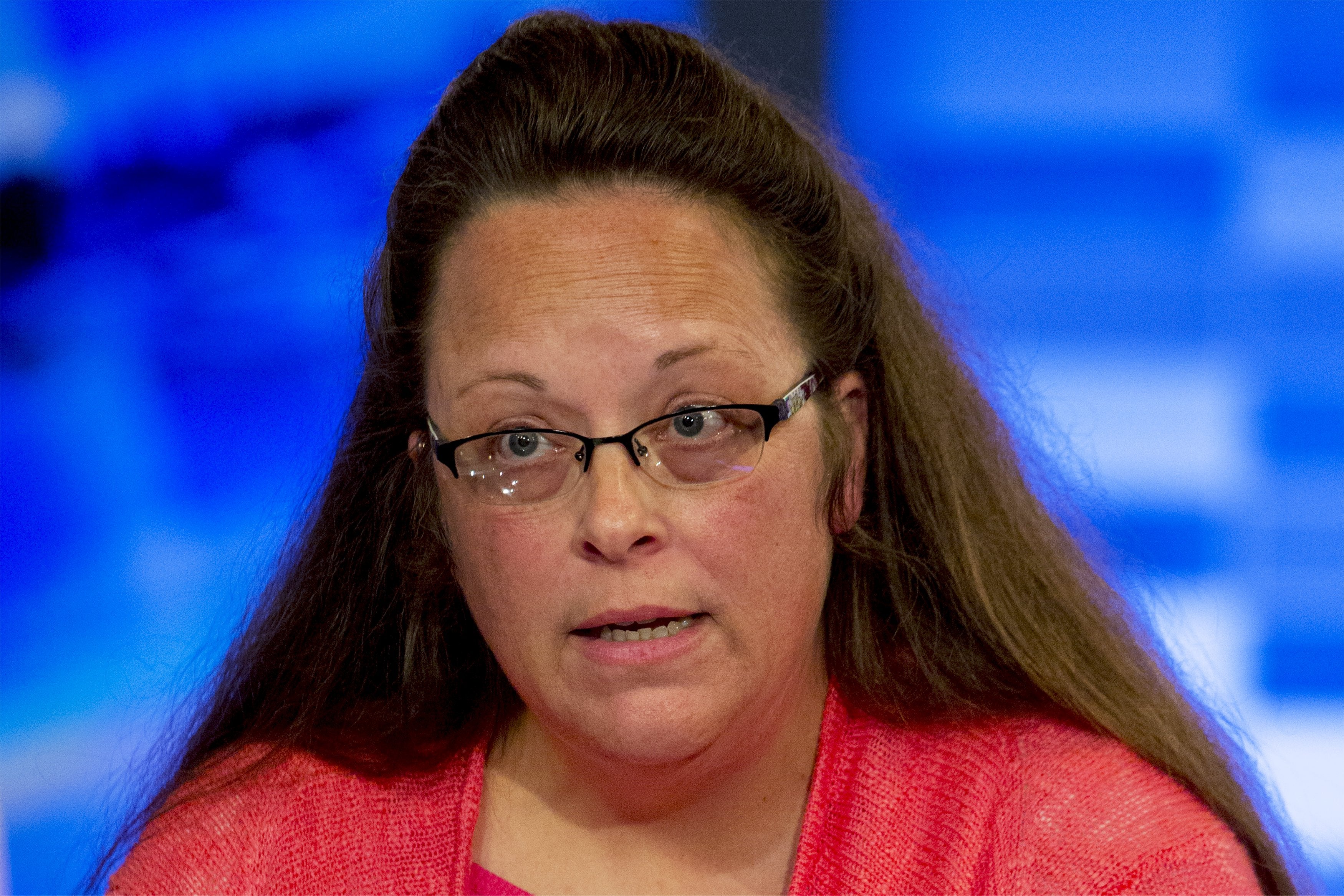 Attorney: Kentucky clerk Kim Davis met with pope
Kim Davis, the Kentucky clerk who went to jail for refusing to issue marriage licenses to same-sex couples, met with Pope Francis last week during his visit to the U.S., Davis' attorney Mat Staver told CBS News.
According to Staver, the two met briefly last Thursday, September 24, at the Vatican Embassy in Washington, D.C.
Staver said Pope Francis spoke to Davis in English and asked her to pray for him. He said Davis, in return, asked the pope to pray for her. The pope told her to stay strong, according to her lawyer.
Staver said the pope also gave Kim and her husband rosaries he had blessed.
Photos of the meeting are in the possession of the Vatican, according to Staver.
Father Ciro Benedettini of the Holy See Press Office told CBS News, "The Vatican does not confirm nor deny this."
Vatican spokesperson the Rev. Federico Lombardi later told CBS News the same thing.
Veteran Vatican watchers say that terminology amounts to confirmation. In essence, it happened, but the Vatican isn't going to confirm it.
The reason the Vatican gives in situations like this is that the encounter was totally private and it doesn't offer information on private meetings with the pope.
While on the flight home from his visit to the U.S., Francis was asked about Davis' case.
Davis, a court clerk in Rowan County, was jailed for several days after she refused to issue marriage licenses to gay couples despite the Supreme Court's ruling making same-sex marriage legal nationwide. Davis said such marriages violate her Apostolic Christian faith.
Francis said he didn't know the case in detail, but he upheld conscientious objection as a human right.
"It is a right. And if a person does not allow others to be a conscientious objector, he denies a right," Francis said.
Thanks for reading CBS NEWS.
Create your free account or log in
for more features.