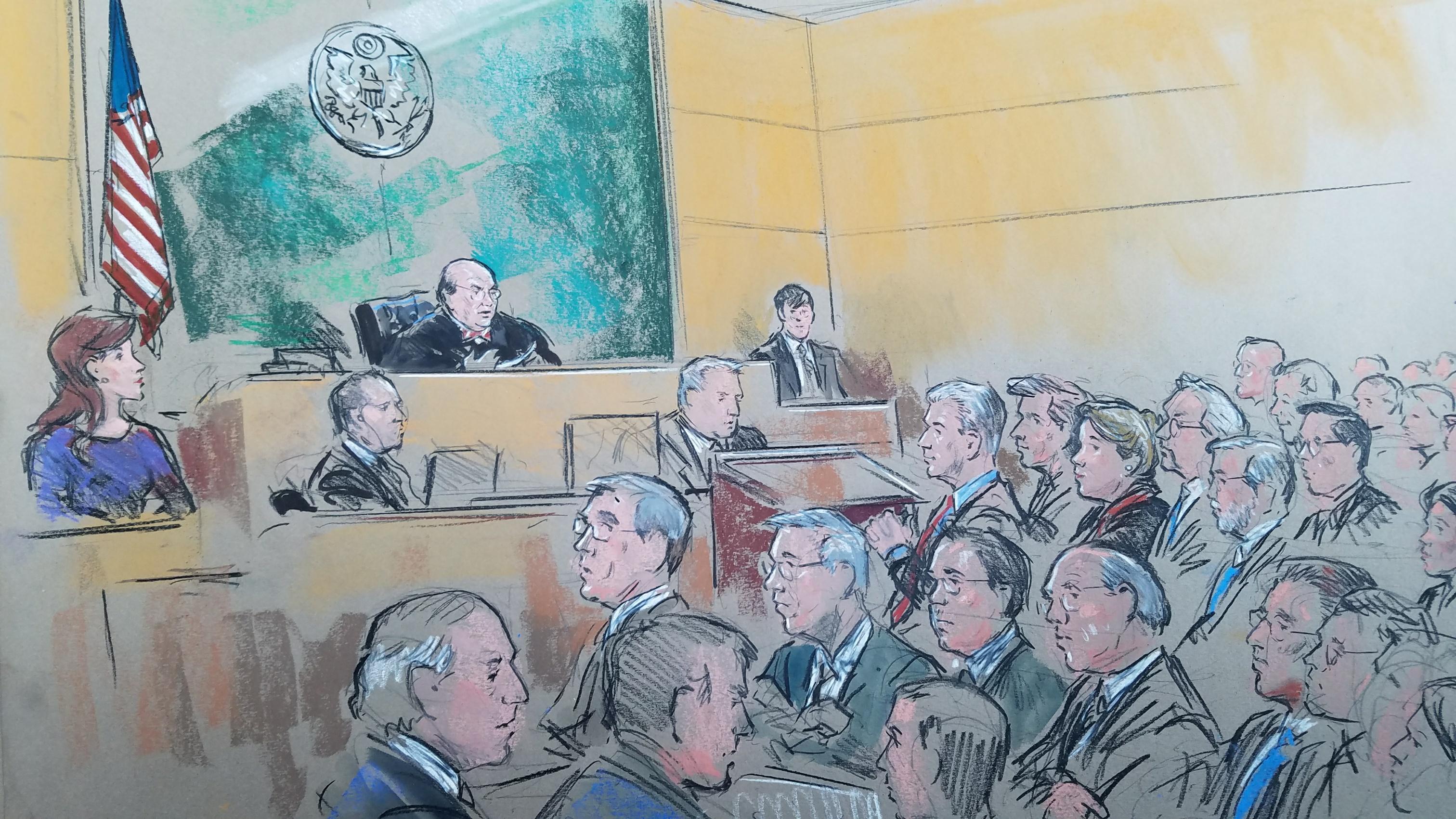 Judge approves AT&T-Time Warner merger without conditions
AT&T's $85 billion purchase of Time Warner won approval Tuesday from U.S. District Court Judge Richard Leon. The corporate combination promises to unleash even more megamergers in the fast-changing digital media space.
The Trump administration had opposed the merger, which promises to join one of the country's biggest telecom providers with a media powerhouse that owns the Warner Bros. movie studio and DC Comics as well as the cable-TV networks CNN, HBO, TBS and TNT.
The judge's 200-page opinion permits the merger to go forward with no conditions. The transaction will close on or before June 20, AT&T's lead lawyer, Daniel Petrocelli, told reporters after the ruling.
Decision expected to spur more mergers
Beyond the impact on the two companies, the merger is expected to spur frantic dealmaking in the rapidly consolidating media sector. "There are a number of deals in the pipeline that will now proceed with renewed vigor," said Fiona Schaeffer, an antitrust attorney at law firm Milbank Tweed Hadley & McCloy.
A disappointed Assistant Attorney General Makan Delrahim said outside the courtroom that the the DOJ would review the decision "and see the impact on other mergers."
"We continue to believe that the pay-TV market will be less competitive and less innovative as a result of the proposed merger between AT&T and Time Warner," the Justice Department noted in a statement. "We will closely review the Court's opinion and consider next steps in light of our commitment to preserving competition for the benefit of American consumers."
Leon, the judge in this case, previously approved Comcast's acquisition of NBCUniversal in 2011. In that case, he added a list of conditions the new entity was required to follow. Among those, Comcast agreed not to gouge competitors who wanted to carry NBC content and not to create a service entirely made up of Comcast or NBC content.
The Justice Department had pressured Time Warner to sell Turner Broadcasting, which includes the cable news operation CNN, or other segments of the business, which both companies resisted. They've now won that bet.
In his opinion, Leon cited the "tectonic changes" brought about by the likes of Netflix, Hulu and Amazon and consumers choosing to cut the cable cord. "AT&T and Time Warner concluded that each had a problem the other could solve," he wrote. "Together, AT&T and Time Warner concluded that both companies could stop 'chasing taillights' and catch up with the competition."
Time Warner stock price jumps in after-hours trading
Time Warner (TWX) shares were up nearly 5 percent in after-hours trading that followed news of the decision. Shares of AT&T (T) slid by just under 3 percent.
Other media stocks that saw big price moves after the judge's ruling was announced included 21 Century Fox (FOX), whose shares were up nearly 5 percent on speculation it could be the subject of a bidding war between Disney (DIS), which already has a $52 billion all-stock deal for Fox on the table, and a media giant like Comcast (CMCSA), which in recent weeks has been hinting of its intention to make an even larger all-cash bid for Fox.
Much smaller potential media targets like CBS (the parent company of CBS News) and Viacom (VIA) saw shares spike 2.7 percent and 3.3 percent, respectively, on the news.
Consumers vs. companies
Free-market groups are touting the decision as a win for consumers. "[E]xpect to see more experimentation with vertical integration by traditional content providers," Daniel Lyons, visiting fellow at the American Enterprise Institute, said in an email. "Today's decision will encourage creative new combinations of assets as traditional media companies figure out how to survive the digital transition."
But the legal landscape for mergers is far from settled.
"The challenge for our time is to understand when vertical transactions can be problematic and when they're not," said Schaeffer, the Milbank Tweed attorney. "I don't know that our current antitrust theories have caught up with how companies are going about their acquisitions."
Thanks for reading CBS NEWS.
Create your free account or log in
for more features.