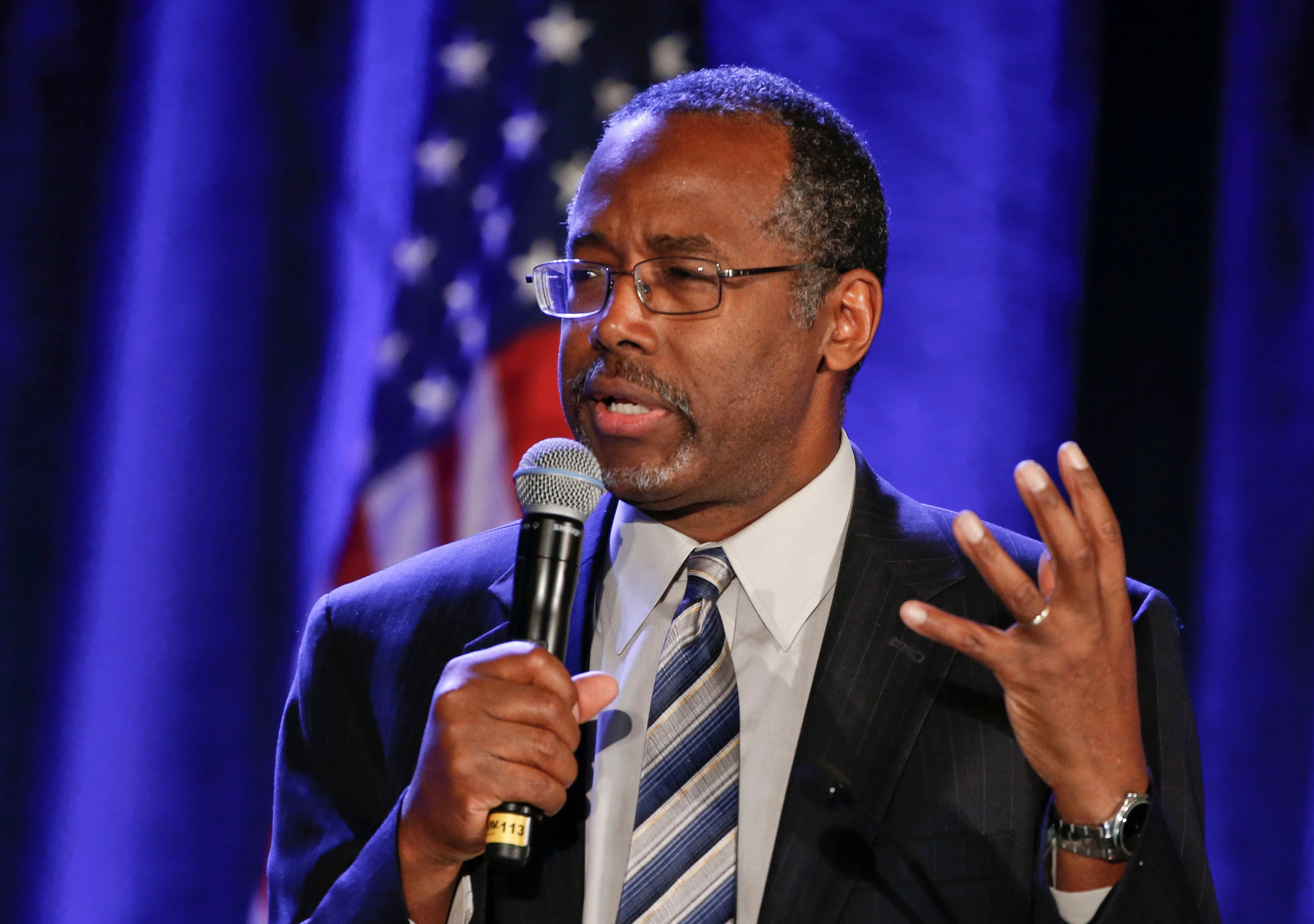 At GOP meeting, Ben Carson finds something nice to say about ISIS
Urging the Republican Party to stay true to its values, conservative figure Ben Carson on Thursday noted that even the despised extremists of ISIS know what they stand for.
"We've got ISIS. They've got the wrong philosophy, but they're willing to die for what they believe, while we are busily giving away every belief and every value for the sake of political correctness," Carson said at the Republican National Committee's winter meeting in San Diego, California.
Carson, a former neurosurgeon who has built a following among conservatives, has raised some eyebrows before, charging that Obamacare is the worst thing since slavery and grouping homosexuality with bestiality in remarks about marriage.
Still, as the Wall Street Journal reported, Carson on Thursday complained that the media has been manipulating his remarks to create a "craziness narrative."
"Every time the liberal press does something about me, they say, 'He's the one who said Obamacare was worse than slavery,' "he said. "I never said that. I said it's the worse thing since slavery."
Carson, a potential 2016 candidate, has hired a prominent political insider to run his Iowa campaign and plans to launch an exploratory committee in about two or three weeks, the Iowa Republican is reporting.
Carson is one of several prominent conservatives addressing the RNC's winter meeting this week. In a recent interview, RNC chairman Reince Priebus said that Carson's "got a good voice in our party. He's got some good ideas."
Mitt Romney, who may end up competing against Carson for the GOP presidential nomination, will address the RNC on Friday evening.
Another prospective 2016 candidate, Wisconsin Gov. Scott Walker, told the RNC on Thursday night that the party should embrace a younger, fresh-faced candidate who can present a clear contrast to Hillary Clinton, the presumptive Democratic nominee.
"I think we have a unique opportunity going forward, not only for the good of this party, but more importantly for the good of this country to find a new fresh leader, that can take big bold ideas, take ideas that come from outside of Washington, from the states and all the way down to the grassroots," he said
As for Clinton, he said, "You look at everything that people dislike about Washington and she embodies it."
Thanks for reading CBS NEWS.
Create your free account or log in
for more features.