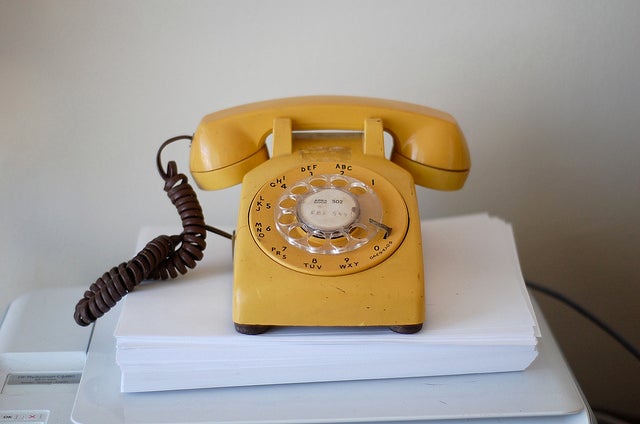 Are you still checking voice mail?
(MoneyWatch) If you delete voice mail messages without listening to them, you're not alone. A recent survey by eVoice, a provider of virtual phone services, found that only 33 percent of people listen to voice mail from business contacts. Only 18 percent listen to voice mails from numbers they don't know.
"The concept of voice mail doesn't fit in today's culture," said Ron Kinkade, senior marketing manager at j2 Global/eVoice, which conducted the survey. With customer service, "People want a response now. If they don't get it, they seek out social channels and provide feedback there."

While people tend to like interacting with email -- think how often we check our inboxes -- people tend to avoid voice mail. A voice mail, we assume, "requires some sort of action," Kinkade said. No one wants to add that to an already busy day. Also, while you can skim to relevant parts of an email, listening to someone leave a slow voice message is incredibly frustrating.
So what to do? You may not want to leave a lot of voice messages. If someone doesn't pick up a call, send an email or text. But if you have a voice mailbox, you can always use a service that will send a sound file and a transcription to your inbox. That way, you can interact with voice mail in the same way you do with emails.
If you do that, you should also let people who reach your voice mail know that you actually will be getting their messages. For instance, instead of "Leave a message and I'll get back to you as soon as possible," change your greeting to inform callers that "I can't answer the phone right now but I will receive your message by email instantly and will respond promptly."
Do you listen to voice mail?
Photo courtesy Flickr user Willy D
Thanks for reading CBS NEWS.
Create your free account or log in
for more features.