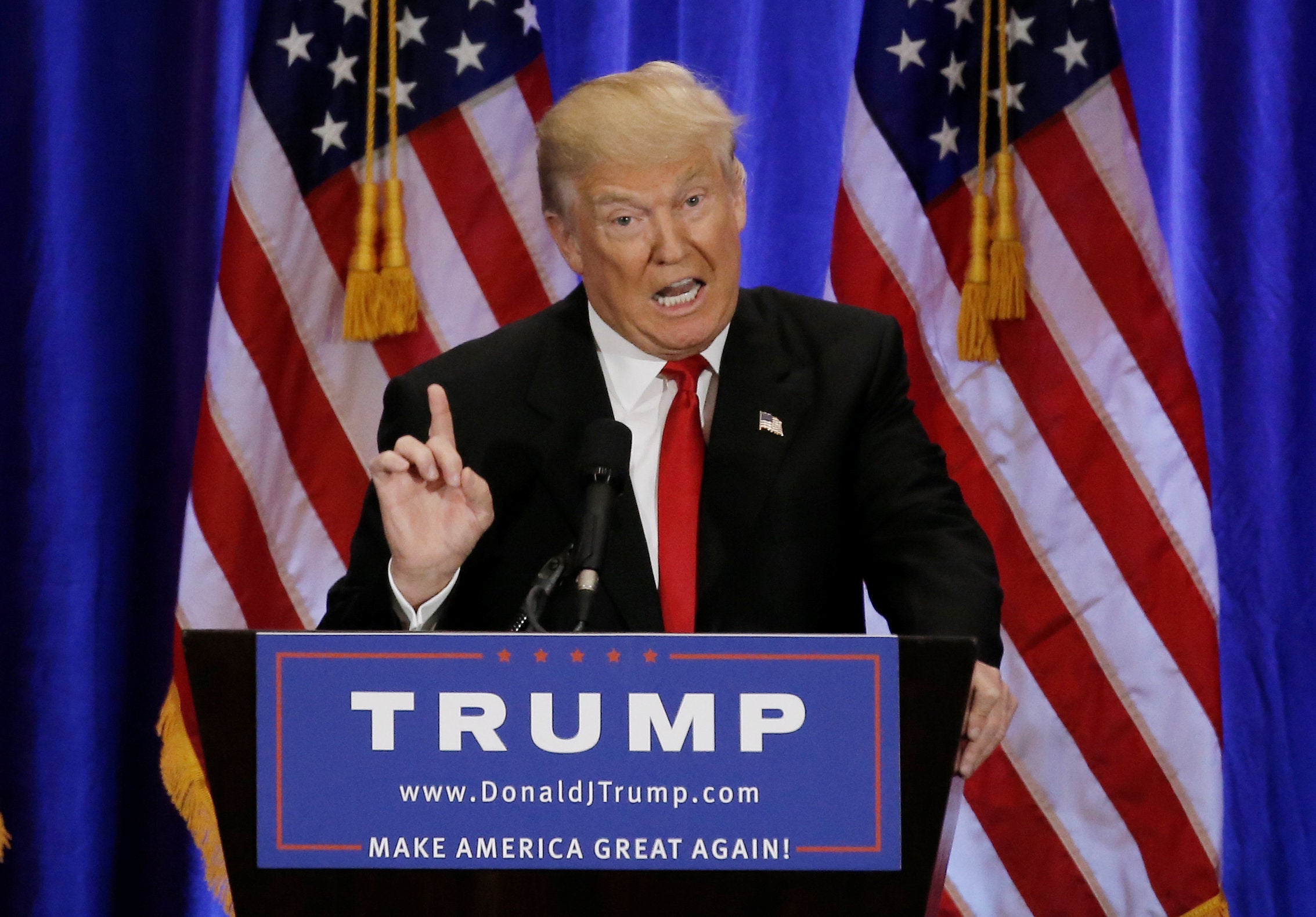 Anti-Trump ad calls on GOP establishment to unbind delegates
A group of GOP delegates are taking their last-ditch "dump Trump" movement to the radio waves in an effort to build support for someone other than presumptive nominee Donald Trump at the Republican National Convention in late July.
Broadcast first in Des Moines Thursday morning, this airing of the ad called on Steve Scheffler--one of Iowa's two Republican delegates serving on the Rules Committee--to vote to unbind delegates from party rules requiring delegates to vote for their state's primary winner, who, in many instances, is Mr. Trump.
Sponsored by the Courageous Conservatives PAC, the ad says, "We elect delegates to nominate presidential candidates, not as rubber stamps, but as real people to make real decisions in the best interests of our conservative values."
The self-identified "Free the Delegate" movement originated with just about 15 Colorado delegates troubled by the idea of Trump as the GOP nominee, but it has since developed into to a larger crusade. Kendal Unruh, one campaign's leaders, told MSNBC that delegates should be entrusted to cast votes "how they see fit" and "not as "robots."
"This is truly trying to save the party," she said. "We love our party."
Under normal circumstances, the ad says, delegates would simply ratify the primary winner, but this is an exception, where delegates "need to be free to vote their conscience." The ad then calls on listeners to "call Steve Scheffler at 515-225-1515...Steve Scheffler needs to hear from you now."
When told of the ad by The Wall Street Journal, Mr. Scheffler called the efforts a direct "slap in the face of conservative activists in 50 states and six territories who have spoken." Rather than inciting a civil war among the conservative party, Scheffler says delegates should save their energy to focus on defeating presumptive Democratic nominee Hillary Clinton in the general election.
CBS News couldn't reach Mr. Scheffler to find out how many calls he's received since the ad was broadcast, but the voicemail says the inbox is full and cannot take in new messages.
The anti-Trump radio ad previews a similar TV ad airing this weekend on national cable, which is calling on delegates to unbind themselves regardless if the rules are changed at the Cleveland convention.
Thanks for reading CBS NEWS.
Create your free account or log in
for more features.