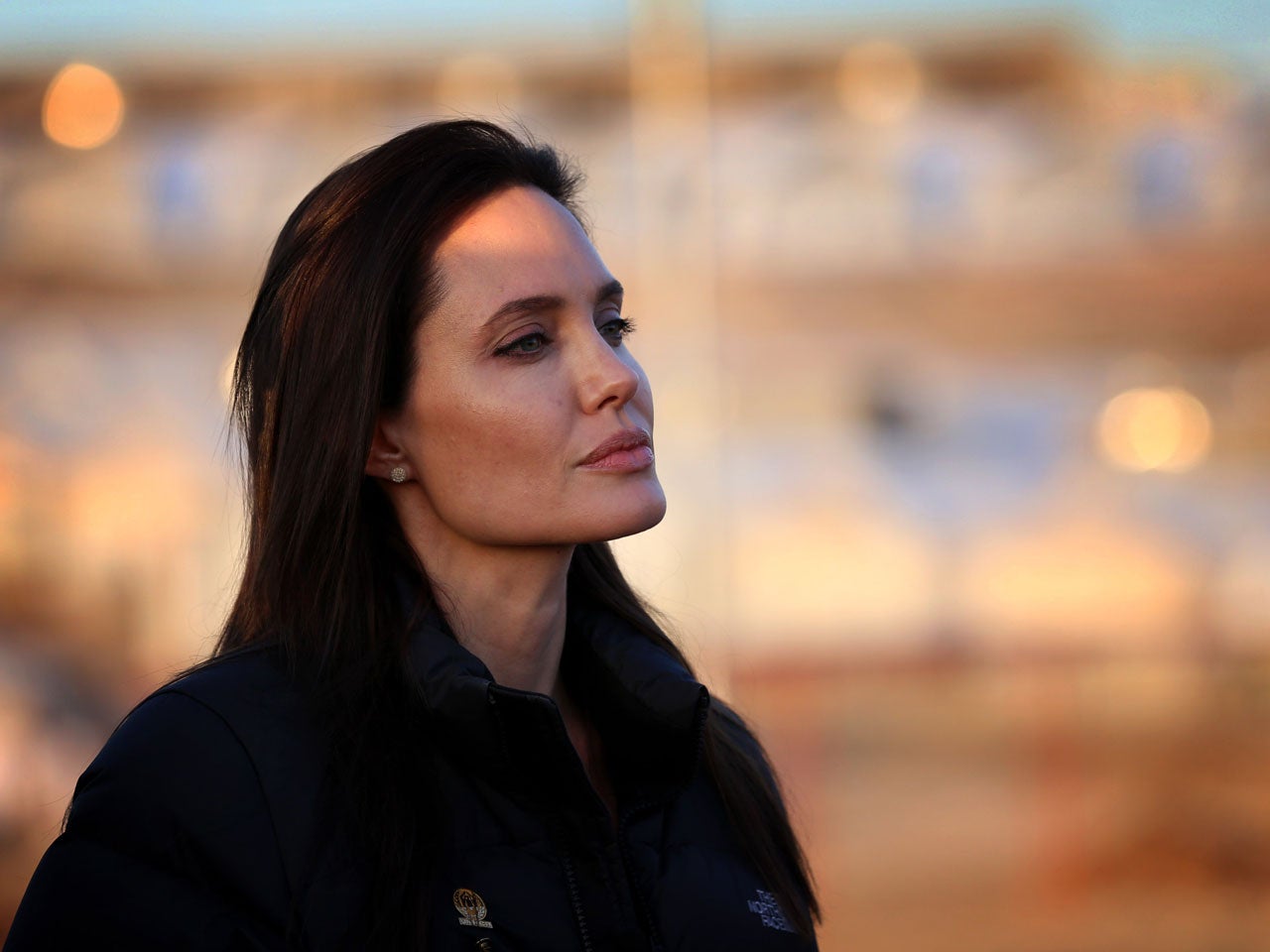 Angelina Jolie in Iraq: "The international community is failing"
DOHUK, Iraq - Actress Angelina Jolie, the special envoy for the United Nations Refugee Agency, UNHCR, appealed Sunday for urgent funding to assist more than three million displaced Iraqis and Syrians living in dire conditions in northern Iraq.
Visiting Iraq for the fifth time, Jolie said that the slow pace of funding this year to help people displaced by the conflicts in Syria and Iraq has triggered a humanitarian crisis that will lead to catastrophe if not addressed. The UNHCR said it received only 53 percent of the $337 million required to fund its response to internal displacement in Iraq and Syria during 2014.
"We are being tested here as an international community and so far, for all the immense efforts and good intentions, the international community is failing," she told journalists at a camp for the displaced in the northern Iraqi city of Dohuk. "The people I met today need to know that we will be with them. Giving them the support they need to survive for every day they remain displaced. And above all they need to know that one day they will be able to go home."
The civil war in Syria, now entering its fourth year, prompted millions to flee their homes to neighboring countries and abroad as the fighting showed no sign of easing. The fighting intensified and later spilled into Iraq as the militant Islamic State of Iraq and Syria group rose up and seized about one-third of both Iraq and Syria. The extremist militia's stunning territorial gains have driven millions more from their homes in both countries.
"Millions of people are internally displaced and over five million people are in dire need of humanitarian assistance in Syria alone," Jolie said. "They are paying the price for our collective failure to end the conflict which has allowed extremists to take hold."
More than 3.8 million Syrians have fled to Turkey, Lebanon, Jordan, Iraq and Egypt, according to the UNHCR, while another 7.6 million Syrians are displaced inside the country. At least 1.8 million Iraqis were also displaced last year by violence triggered by the Sunni militant onslaught.
Thanks for reading CBS NEWS.
Create your free account or log in
for more features.