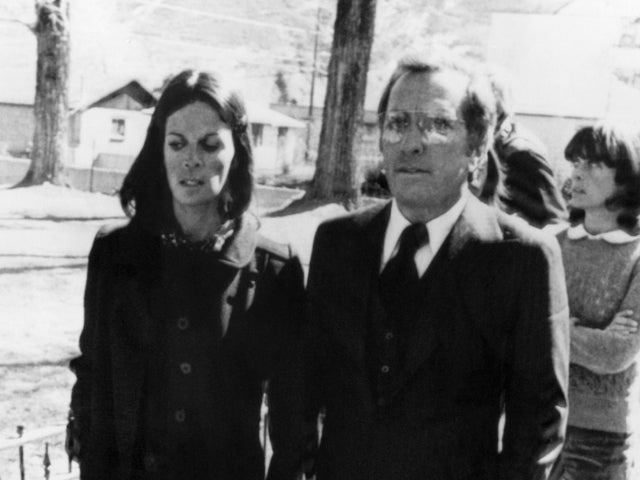 Andy Williams touched by scandal in ex-wife's arrest
(CBS News) Throughout his career, singer Andy Williams burnished his clean-cut appearance and demeanor, only to have it tarnished in the 1970s by a scandal involving his ex-wife and the mother of his three children.
Read more: Andy Williams dead at 84
Read more: Andy Williams' music
Williams, who died Sept. 25, 2012, after a long battle with cancer, stood by his ex-wife, French Follies Bergere dancer Claudine Longet, after she was charged with fatally shooting her live-in lover, Olympic skier Spider Sabich.
Williams and Longet met in Las Vegas and were married in 1961, divorcing in 1975 after a long separation. Less than two years later, Longet, then 34, was accused of shooting Sabich, 30, in the abdomen in the bathroom of the Aspen, Colo., home they shared. She insisted the gun accidentally went off while Sabich was showing her how to use it.
According to reports in Time magazine at the time, Williams defended his ex-wife, who was charged with reckless manslaughter, in the press and even accompanied her to court proceedings. A jury found her guilty of criminal negligence, a lesser charge, and she was fined and sentenced to 30 days in jail.
The Paris-born Longet, who later married her defense attorney, had appeared in several films and TV series in the 1970s.
Thanks for reading CBS NEWS.
Create your free account or log in
for more features.