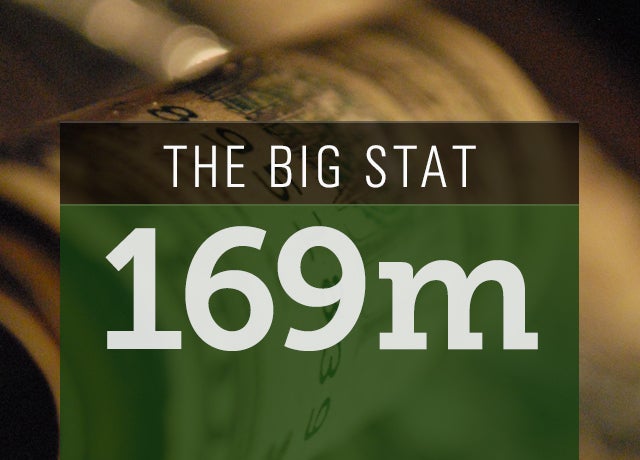 Americans give up enormous amounts of vacation time
Americans apparently love -- or fear -- work so much that they end up volunteering to work for their employers.
Workers skipped 169 million days of paid time off last year, forgoing vacation time that couldn't be rolled over, couldn't be paid out, nor banked or substituted for another benefit, according to an analysis from the U.S. Travel Association conducted by Oxford Economics. Those skipped vacation days have an economic value of $52.4 billion, with each vacation day equal to $504 per employee, the study found.
While Americans have always tended to forego vacation days, the trend is worsening, with last year representing a low point in the last four decades, the survey found. Workers are often fearful of falling behind, while almost one in five workers is worried about losing their job, employment site Glassdoor.com found earlier this year. The U.S. is also the sole industrialized country that doesn't guarantee paid days off.
"Americans are taking the value of their time for granted. By passing on vacation days and working instead, U.S. employees are serving as volunteers for their companies," Oxford Economics' Tourism Economics unit founder Adam Sacks said in a statement.
Americans took an average of 16 days of vacation last year, while from 1976 through 2000 workers took an average of 20.3 days, the U.S. Travel Association found.
While some might think that showing dedication to an employer by foregoing vacation time would result in financial rewards, that's not the case, the survey found.
Employees who left between 11 to 15 vacation days on the table were 6.5 percent less likely to receive a raise or bonus than workers who tapped all their paid time off, according to the study. That means taking on the role of the office martyr apparently doesn't pay financial dividends.
Aside from the financial impact, there's also an emotional downside to skipping paid vacation days. Employees who snub the most paid time off are also the most stressed, with one-third of people who fail to use 11 days or more describing themselves as "very" or "extremely" stressed with their work.
Of course, the U.S. Travel Association, which represents the travel industry, has a vested interest in getting Americans to use up all their vacation time: More days off equates to more spending on hotels, flights, restaurants, and other travel expenditures.
If Americans stepped back to their 2000 vacation-day patterns, the U.S. economy would see a boost of $284 billion, the study noted. But aside from helping the economy get back on its feet, Americans might want to rethink skipping vacation days simply for personal reasons: Getting their much-due R&R.
"America's work martyrs aren't more successful. We need to change our thinking. All work and no play is not going to get you ahead--it's only going to get you more stress," U.S. Travel Association chief executive Roger Dow said in the statement.
Thanks for reading CBS NEWS.
Create your free account or log in
for more features.