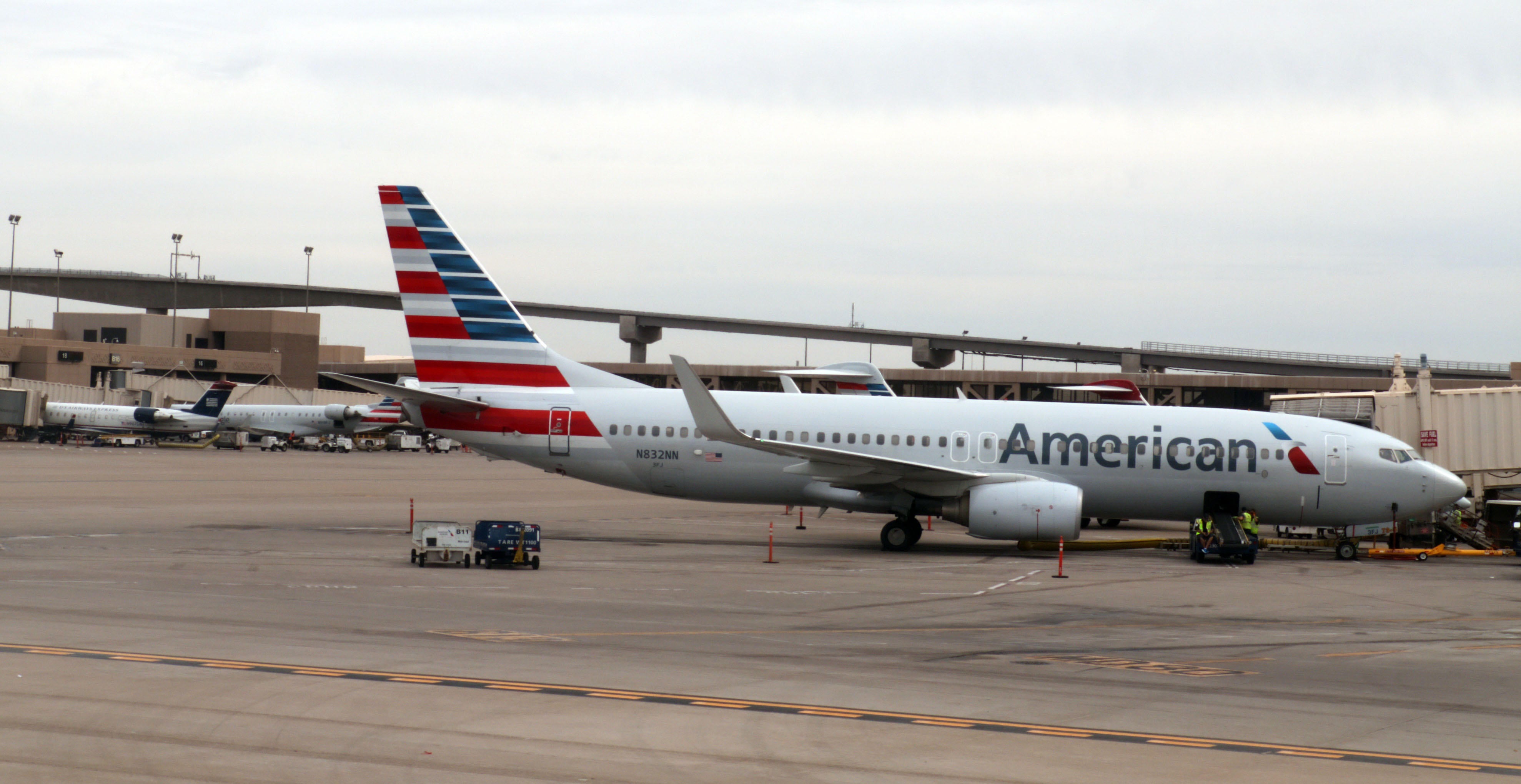 Airlines to DHS: Don't use us to transport kids separated from their families
American Airlines, now ensnared in the billowing controversy over the U.S. policy of separating families at the border, said in a statement Wednesday that it has "requested the federal government to immediately refrain from using American for the purpose of transporting children who have been separated from their families due to the current immigration policy."
"We have no desire to be associated with separating families, or worse, to profit from it," the airline said. "We have every expectation the government will comply with our request and we thank them for doing so."
United Airlines, Frontier Airlines, Southwest and Alaska Airlines followed with similar statements soon after.
American Airlines issued the statement amid questions over whether it has transported children split from their loved ones. It acknowledged that it provides travel services to the U.S. government through contracts, but said it has "no knowledge that the federal government has used American to transport children who have been separated from their parents due to the recent immigration policy" and "would be extremely disappointed to learn that is the case."
"The family separation process that has been widely publicized is not at all aligned with the values of American Airlines -- we bring families together, not apart," the airline said.
It also said "the government does not disclose information about the nature of the flights it takes or the passengers who are traveling."
Alaska Airlines said "our values guide us to do the right thing. Alaska Airlines does not support the recent immigration policy that separated immigrant children from their families. To our knowledge, we haven't transported any immigrant children who have been separated from their families, and today informed the government that we do not want to do so."
The airlines released the statements after a recent Facebook post claimed a group of children were "dressed as criminals" when they traveled on a recent flight from Arizona to Florida. The Facebook post, which circulated online, said the children arrived in Miami last week, "not knowing if they will ever see their loved ones again that they were separated from in Phoenix."
The Facebook user who posted it claimed to be a friend of a flight attendant whose coworker initially wrote about the incident. CBS News has confirmed some of the details of the flight referenced in the Facebook post.
United Airlines said in a statement that it had not seen evidence that it had flown children who'd been separated from their parents. But it added that it did not want participate in such programs.
"Based on our serious concerns about this policy and how it's in deep conflict with our company's values, we have contacted federal officials to inform them that they should not transport immigrant children on United aircraft who have been separated from their parents," said a statement from United CEO Oscar Munoz. "Our company's shared purpose is to connect people and unite the world. This policy and its impact on thousands of children is in deep conflict with that mission and we want no part of it."
A statement from Frontier read: "Frontier prides itself on being a family airline and we will not knowingly allow our flights to be used to transport migrant children away from their families. At this time, we are not aware if Frontier has been used for this purpose."
Later on Wednesday, Southwest Airlines issued a statement, as did Delta Air Lines.
"While we do not have evidence that tickets purchased for Southwest flights have been utilized to transport detained children, we do not wish to have involvement in the process of separating children from their parents. Therefore, we appeal to anyone making those types of travel decisions not to utilize Southwest Airlines," it said.
"Delta's mission is to connect people and we are against anything that runs contrary to that mission," the company said. "Recent reports of families being separated are disheartening and do not align with Delta's core values. We applaud the administration's executive order resolving the issue of separating children from their families at the U.S. border."
Michael Avenatti, the lawyer known for representing Stormy Daniels and who this week said he was helping immigrant families affected by the new immigration policy, tweeted a photo Wednesday afternoon of seven boys at the airport in McAllen, Texas.
He said they were about to board a flight on American Airlines. In a statement Wednesday night, the airline mentioned the picture "concerned our team members and customers."
"We have been assured by the escorts of this specific group, and further confirmed by U.S. Immigration and Customs Enforcement, that these individuals are being reunited with family members who live in the United States," American Airlines said.
---
CBS News transportation correspondent Kris Van Cleave contributed to this report.
Thanks for reading CBS NEWS.
Create your free account or log in
for more features.