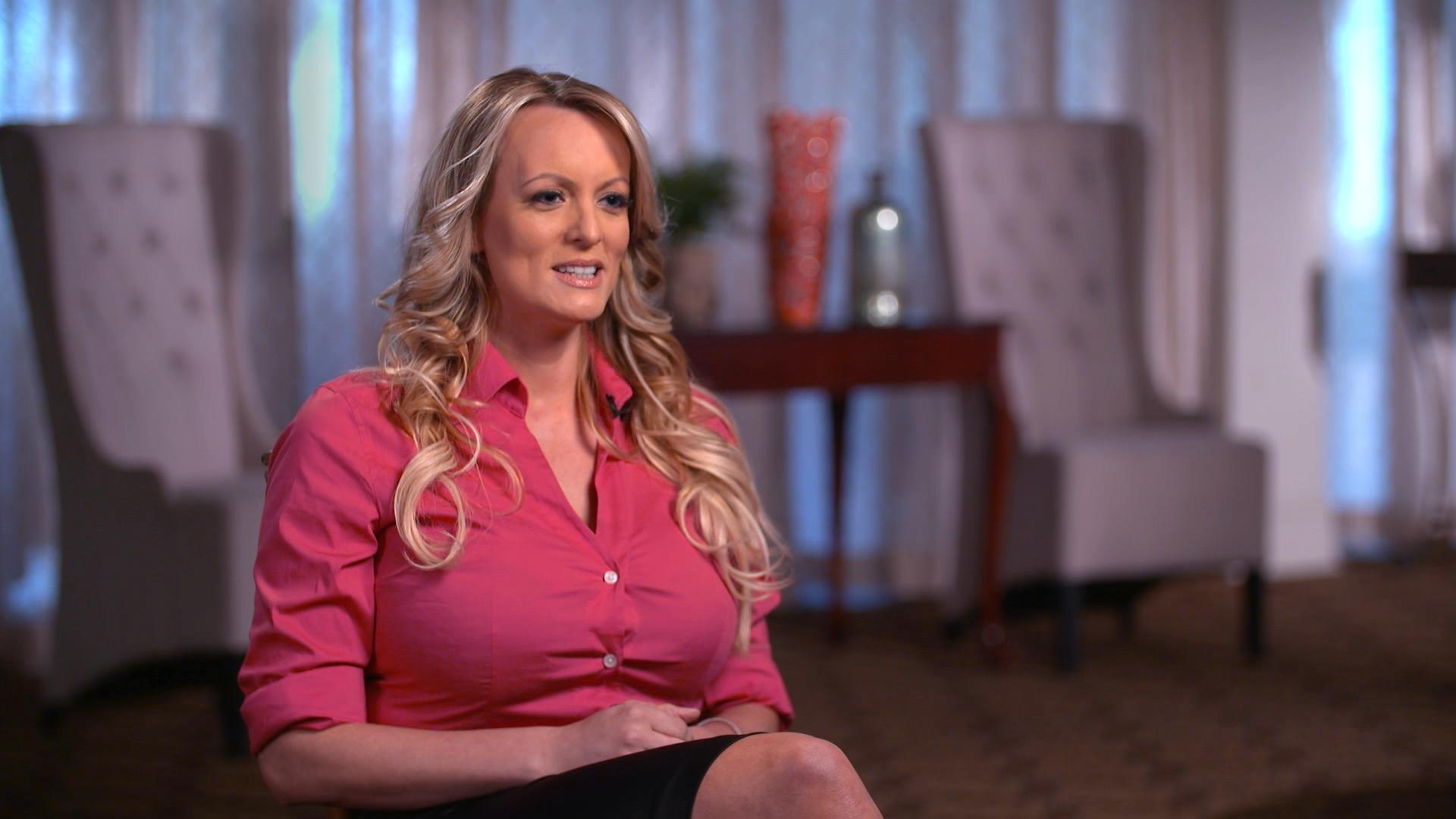 Highlights from 60 Minutes' Stormy Daniels interview
Anderson Cooper's highly-anticipated interview with adult film star Stormy Daniels aired this Sunday on 60 Minutes. If you missed it, here are the highlights from that interview.
1) The spanking
Daniels says that when she first went to Donald Trump's hotel suite in July 2006, he talked about himself and bragged about his photo on the cover of a magazine. "Someone should take that magazine and spank you with it," Daniel recalls telling Mr. Trump.
"You wouldn't," Daniels remembers Mr. Trump replying.
"Hand it over," she recalls saying.
"So he turned around and pulled his pants down a little—you know had underwear on and stuff—and I just gave him a couple swats," Daniels says.
From that moment on, she recalls, he was a "completely different person. He quit talking about himself and he asked me things and I asked him things and it just became like you know more appropriate."
"He was like, 'Wow, you-- you are special. You remind me of my daughter,'" Daniels says. "You know, he was like, 'You're smart and beautiful, and a woman to be reckoned with, and I like you. I like you.'"
2) The sex
According to Daniels, she and Mr. Trump ate dinner, and then she asked to use the restroom, which adjoined the bedroom in Mr. Trump's suite. When she emerged, Mr. Trump was "perched" on the edge of the bed—and she knew what that meant.
"I just felt like maybe…I had it coming for making a bad decision, for going to someone's room alone, and I just heard the voice in my head, 'Well, you put yourself in a bad situation, and bad things happen, so you deserve this.'"
Daniels tells Cooper that at age 27, she was not physically attracted to then-60-year-old Mr. Trump, and she didn't want to have sex with him.
"But I didn't say no," she says. "I'm not a victim."
Daniels also says Mr. Trump did not use a condom during the encounter.
3) The threat
According to Daniels, weeks after she told her story to In Touch magazine in May 2011, she was approached by a man in a Las Vegas parking lot. She says he told her, "Leave Trump alone. Forget the story."
"And then he leaned around and looked at my daughter and said, 'That's a beautiful little girl. It'd be a shame if something happened to her mom.' And then he was gone," Daniels tells Cooper.
Daniels says she was "rattled" and would recognize the man if she saw him today.
4) Why she denied the affair
Cooper asks Daniels why she signed a statement denying the affair. "If it was untruthful," he asks, "why did you sign it?"
"Because they made it sound like I had no choice," Daniels says.
When Cooper pushes back, saying no one had a gun to her head, Daniels responds: "The exact sentence used was, 'They can make your life hell in many different ways.'"
5) The "enormous legal mess"
A week and a half before the 2016 election, Mr. Trump's personal attorney Michael Cohen paid Daniels to keep quiet about the alleged affair. Trevor Potter, former chairman of the Federal Election Commission, says the payment might be illegal.
"It's a $130,000 in-kind contribution by Cohen to the Trump campaign, which is about $126,500 above what he's allowed to give," Potter tells Cooper. "And if he does this on behalf of his client, the candidate, that is a coordinated, illegal, in-kind contribution by Cohen for the purpose of influencing the election, of benefiting the candidate by keeping this secret."
6) Why she's talking
The president's lawyers have said Daniels is already liable for unspecified damages for violating the nondisclosure agreement she signed. They claim $1 million per violation—or $20 million total—and that's before her 60 Minutes interview.
"I guess I'm not 100% sure on why you're doing this," Cooper tells Daniels in the interview.
Daniels responds that she wants to defend herself and to set the record straight.
"Because people are just saying whatever they wanted to say about me," she says. "I was perfectly fine saying nothing at all, but I'm not okay with being made out to be a liar, or people thinking that I did this for money. People are like, 'Oh, you're an opportunist. You're taking advantage of this.' Yes, I'm getting more job offers now, but tell me one person who would turn down a job offer making more than they've been making, doing the same thing that they've always done?"
Thanks for reading CBS NEWS.
Create your free account or log in
for more features.