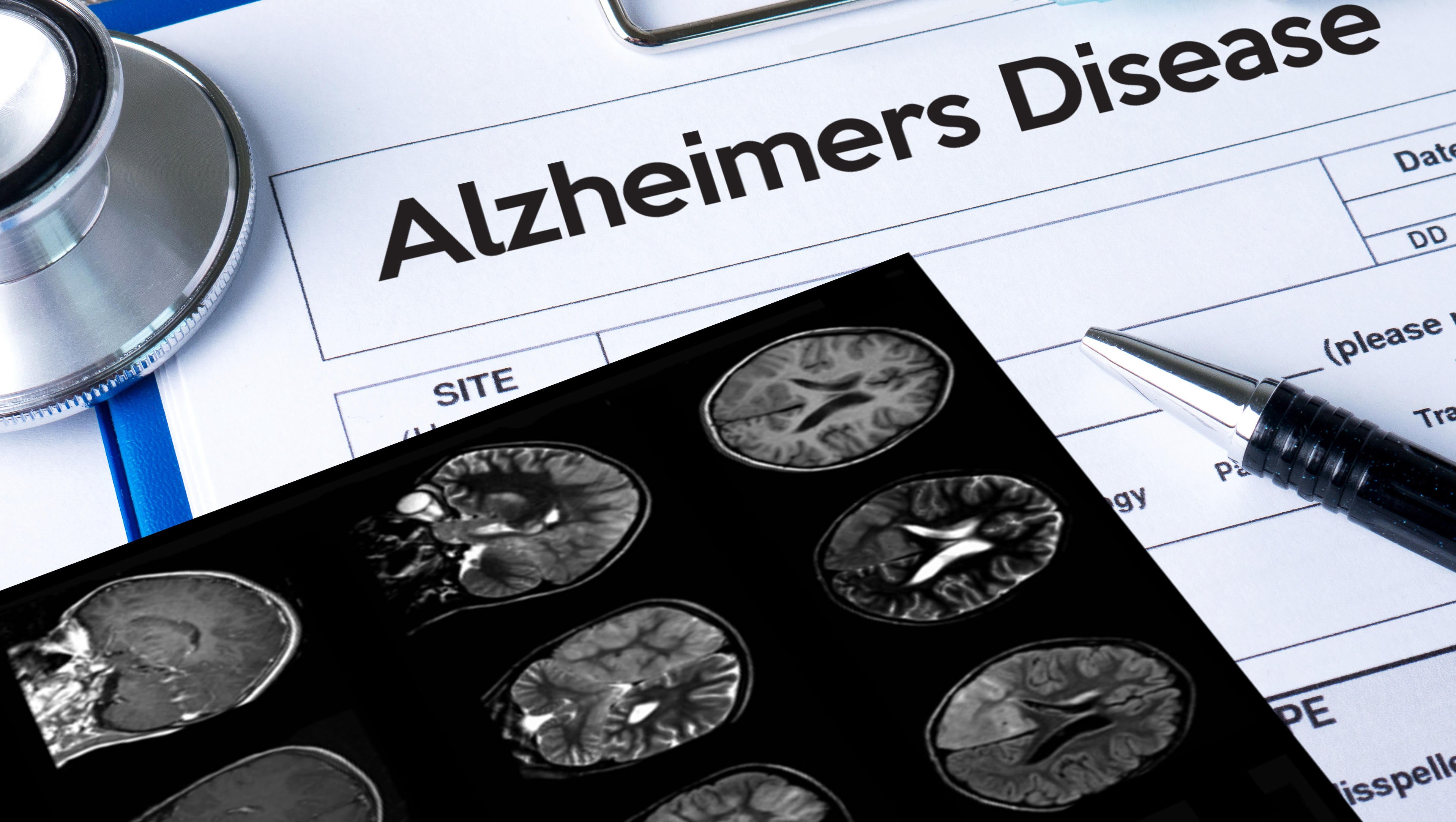 Alzheimer's deaths are skyrocketing, CDC reports
Deaths from Alzheimer's disease have risen dramatically in recent years, new government health data shows, and more Americans are dying from the illness at home.
Over a 16-year period, between 1999 and 2014, death rates from Alzheimer's disease increased almost 55 percent, according to findings published Thursday in the U.S. Centers for Disease Control and Prevention's Morbidity and Mortality Weekly Report.
"We've known for some time that the number of Alzheimer's disease deaths have been going up and that can in some way be attributed to the fact that we have a growing number of aging adults in America. Age is the greatest risk factor for Alzheimer's disease," report author Christopher Taylor, an epidemiologist with the CDC, told CBS News.
During that same time period, Taylor said an increasing percentage of people with the illness died at home instead of in medical facilities, a shift from years past.
The majority of Alzheimer's deaths took place in a nursing home or longterm care facility, but that figure declined from 67.5 percent in 1999 to just over 54 percent in 2014. Alzheimer's deaths in hospitals dropped from 14.7 percent to just 6.6 percent.
About a quarter of Alzheimer's patients spent their final days at home in 2014, up from about 13.9 percent in 1999.
"Caregiving for someone with Alzheimer's disease, especially in the late stages, it's very intense. We believe there is a need for more caregivers and they should be getting more resources for such intense caregiving," Taylor said.
According to the Alzheimer's Association, 5.5 million Americans have Alzheimer's disease today, and that number has been increasing over the past decade as the U.S. population ages, said Keith Fargo, director of scientific programs at the Alzheimer's Association.
"This is a continuation of a trend that's been going on for quite some time. It didn't happen in one year, it's been a steady trend over time, this increase in the death rate. This is not a surprise, but it's alarming," Fargo told CBS News.
How fast the disease progresses varies from person to person. The illness may follow a rapid course or progress more slowly over five or more years. For families and friends caring for a patient, it can take a huge emotional and financial toll, and the new findings reflect an increased burden on those caregivers, said Fargo.
"For every person with Alzheimer's disease, there are three unpaid caregivers, usually family members, sometimes friends as well. We know that it's bad for their own health. We can see that in Medicare data, across the U.S., Alzheimer's caregivers have $9 billion more in Medicare claims for their own health. It takes a toll on caregiver health," said Fargo.
Alzheimer's physician Dr. Paul Wright, chair of neurology at North Shore University Hospital and Long Island Jewish Medical Center, in New York, told CBS News that many of his patients come in with family and friends who are helping to care for them.
"When I see my patients, it's not just them, but their children who have to take off work. Their spouses. We have to be able to have more of an ability to provide resources to the caretakers – from helping with the distribution of medications, to bathing, to helping them perform activities of daily living. The patients' spouses are often elderly too and have ailments of their own. They need assistance at home," Wright said.
Resources could include more education services to help caregivers understand the disease and how it progresses from mild to severe stages, said Wright, as well as what's called "respite care," when a professional caregiver stops in to give a full-time caregiver time to rest and recharge.
"This is so mentally fatiguing and emotionally draining and there is a guilt component. If a spouse takes time off to go to a movie or for a walk, the spouse may feel guilty doing that. Respite care allows them to step away from what might be full-time caregiving duties," said Wright.
The experts said they'd also like to see more federal funding funneled into Alzheimer's, to help support families, but also for research to discover a cure.
"This is a tidal wave of Alzheimer's disease that is now upon us. We've been saying baby boomers are getting older and we have to be ready. Now it's here. It's here. And it's not going away unless we do something serious about it. Ultimately we want to eradicate this disease. That is possible," said Fargo, of the Alzheimer's Association.
He said the country has made great strides fighting HIV/AIDS and many cancers, but when it comes to dementia, "I think people have a tendency to take a pessimistic view. The way we're going to eradicate Alzheimer's disease is through a research commitment, primarily at the federal level."
Thanks for reading CBS NEWS.
Create your free account or log in
for more features.